Times like these call for innovation and creativity.
Reading time: 8 minutes 15 seconds
Every company that wants to stay in business has an opportunity to do that by thinking differently. Don't miss Arval's online event featuring four entrepreneurs who have re-invented their businesses for now and into the future. The online event is scheduled for June 5 at 11:00am EST. Register here
To give you insights about the featured companies, we asked each of them to tell us about the process they went through to re-think their business and develop ideas to carry them through the COVID crisis time period while building new business models for future success.
Here are the highlights from Michael Alexis, Museum Hack; Laurel Robbins, Monkeys and Mountains Adventure Travel; Angela Shen, Savor Seattle Food Tours and Gary Lintern, Stargazing Nights.
How did you decide on your idea?
Michael, Museum Hack

We initially brainstormed a list of ideas that could make money, some of which had merit. For example, we talked about doubling down on museum consulting, virtual conferences, or other services we could provide to museums and the public. At the time, it didn't feel right to charge for these, and the market seemed saturated with free offerings, so we needed to navigate towards something where we could earn revenue. Museum Hack has 7+ years of experience in the team building industry. So, as we were evaluating our ideas, virtual team building was a natural extension that seemed within reach. So we have created a series of virtual team-building experiences for our corporate clientele.
Laurel, Monkeys and Mountains Adventure Travel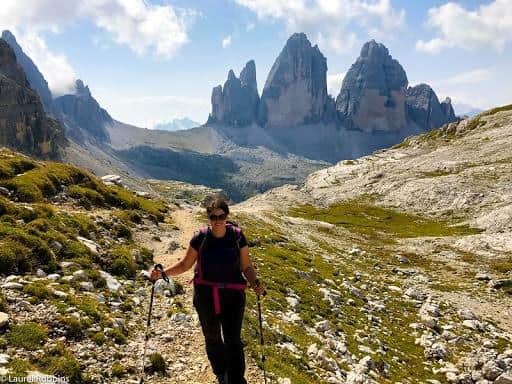 Our tours are all international with a U.S. client base. We created new partnerships in a hybrid affiliate model (not the traditional one) in the U.S. to offer domestic trips for clients whose international trips have been canceled. And, what I am really excited about is that we also launched a digital marketing advisory service for travel companies. 
How did we decide on these two ideas? Lots of brainstorming. First of all, by brainstorming what wasn't working and what I didn't like about my current business model. Then, I brainstormed a list of things I was good at and enjoyed doing. And thirdly, I brainstormed potential sources of revenue that I would want to pursue long term. Then I mixed and matched until I came up with a business model that addressed what wasn't working or what I didn't like in my business (pre-COVID), what I was good at and enjoyed doing and what could generate revenue. I would only consider any idea that addressed all three of the above categories. For example, if it was something that I knew I could make money at but I didn't enjoy doing it, then it was off the list.  If it was something that would generate some revenue in the short term but not the long term it was also off the list. I recommend doing this someplace relaxing and taking a couple of hours to do it to get your creative juices flowing. 
Angela, Savor Seattle Food Tours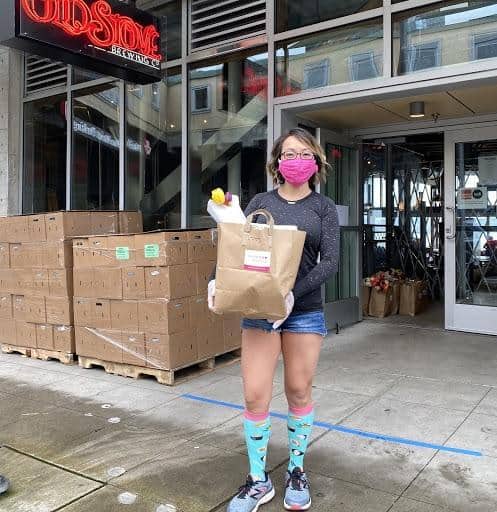 When COVID-19 hit in Seattle on Leap Day, we knew there would be an emerging need for people who were stuck at home with their kids, while working remotely, to feed their families for multiple days, and have a way to safely do so. For many years, we've considered shipping goodie boxes from Pike Place Market vendors. With the imminent closure of the Market itself, we felt it was the right idea to both meet a new consumer need, as well as help our small business food community. With our roots being in Pike Place Market, it made sense to rally around this iconic place. We started delivering Pike Place Market food boxes locally and the immediate response was fantastic. We are now shipping these food boxes around the world.
Gary, Stargazing Nights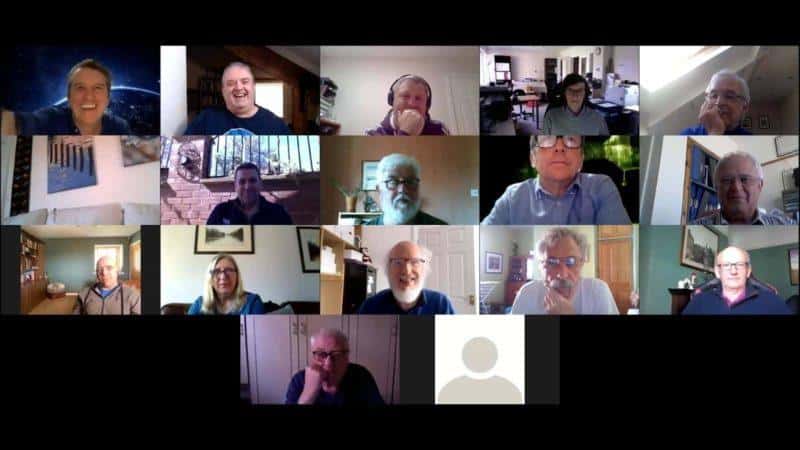 I was thinking about how I could build for the future, but in a way that offered stability. That's when I came up with the idea of subscription programs.  It occurred to me that if I could get a few people paying me a modest amount every month (and ideally keep them), that could add up to something resembling a base salary.  Something I've learned from my time in business is that I make better decisions when I have a bit of money in the bank. It was also apparent that camera clubs were closing their doors due to COVID-19 and, at that point, hadn't gone virtual.  It seemed like a gap that needed to be filled. Creating a camera club and then a stargazing club is a perfect fit for my expertise and the recurring revenue model is fantastic. Now I just have to focus on growing the membership and continuing to add great value instead of developing new tours.
What were the biggest challenges?
Laurel
Launching digital marketing advisory services at a time when many people in the travel industry don't see the point of investing in marketing or have the money to do so. It was definitely risky but I also believe that it's necessary more than ever as many travel companies are leaving thousands of dollars on the table. 
Angela
The biggest challenge of our pivot has been learning an entirely new operational infrastructure and forecasting demand. This is all new for our team and we've been all hands on deck wearing multiple hats doing whatever needs to be done at the moment. It feels a lot like stitching a parachute while falling off a building.
Gary
To be honest, I didn't find it that difficult.  I already had the tech (Kajabi) which I subscribed to the month before. Getting an all-in-one solution for $150 a month when I was paying over $100 a month for just Mailchimp seemed like a no-brainer.  I found it relatively easy to use, with good tech support. There was the small matter of adapting my facilitation style to Zoom, but that wasn't too challenging either.  I found the breakout rooms function especially useful. No one knows what the next week looks like, let alone next month or year, as the impacts of COVID on public health, safety, and travel are uncertain. Forecasting demand and planning labor and operations around that have been a total shot in the dark. 
Michael
The biggest challenge of our pivot has been shifting our entire operational capacity toward a new thing. Pre-COVID Museum Hack was a team of 50+ people, each of whom had very clear roles and expectations. With the pivot, we have reevaluated and rebuilt many of our major systems, and have team members transitioning between roles. For example, one of our marketing team members is leading a sales initiative.
Tell us about your success so far and what you see as your biggest opportunities
Angela
Our business has grown 2-4x compared to a "normal" season of our food tours. Highlights in 10 weeks' time include: We've paid over $360,000 directly to Pike Place Market small businesses for their products in the boxes. We've donated over $21,500 to the Pike Place Market Safety Net Fund. This Fund supports Market merchants and residents who have been hardest hit economically by COVID-19. We're responsible for the recovery of 20 jobs across the small businesses we touch. That includes Savor Seattle hiring back 3 of our employees out of the 12 we had to let go. All wage levels have been restored, and then some! Over 5,000 boxes sent out locally and nationally. 
Our biggest opportunity is that this has enabled us to make Savor Seattle a relevant brand to locals. Previously, people knew us for being in the tour business, which meant we were associated with being for "tourists." If we do this right, I think we can build a brand that is now relevant for consumers far and wide. 
Gary
It was fairly instantaneous, but then I did have a mailing list (around 2000 people) to draw upon.  The marketer, Gary Halbert, used to ask his students to imagine they were opening a burger stand.  He then asked if they could only have one competitive advantage, what would they choose?  His answer is "a hungry crowd", and that beats anything.  I found two hungry crowds and gave them what they needed.  I should add that if I took the time to ask them what they wanted, they probably wouldn't have been able to tell me.  I just had a couple of ideas, created appealing products from them, and offered them to a group of people.  Thankfully, they said "yes please!"
For me, our biggest opportunity is scaling up.  Now that I have two virtual clubs (camera and astronomy) and they're working, I just need to add more people and increase the price so that I can afford to pay a commission to affiliates.
Michael
In our first month of operations, we did about 40 events. We've been able to hire back some of our event facilitators and provide them with meaningful work and income. We have grown the training programs significantly from there. With Museum Hack, growth meant choosing a new city, learning new museum content, investing in new marketing initiatives, and otherwise a lot of work. In seven years we expanded from NYC, to include Washington DC, then Chicago, San Francisco, and Los Angeles. With virtual experiences, we now have the opportunity to start reaching a global audience.
Laurel
I've created several new partnerships with at least 7 new hiking tours launching this summer and fall in new (to me) destinations. This will result in fewer cancellations since existing clients now have an alternative trip that they can do and will bring in new sources of revenue from potential clients.
Regarding the digital marketing advisory services, I've already had a few clients despite only doing a soft promotion so far. I expect this will increase significantly as travel restrictions are lifted and tour operators will want to maximize their marketing efforts and make the most of the summer season, which is the peak season for many businesses.
I'm very excited about all the opportunities and truly believe that based on my estimates my business will generate even higher profits in the next 1-2 years and be more enjoyable to run than before. The biggest opportunity is expanding into new markets on the consumer side of things and creating new partnerships and learning from those partners. The new business model also gives me time to dive further into digital marketing which I love and share my extensive knowledge and unique approach with others and spend less time on the logistics of organizing tours which I don't really enjoy. Profits are important, but for me, enjoying what I do is also important. This was also a great opportunity to diversify, both in terms of markets and also by adding the B2B arm to my business.
What are your plans post-COVID?
Gary
I'm hoping I get another two or three months of thinking time, which is a distinct possibility given the way things are going, and that my stargazing and night photography season doesn't start until September, or more like October. I've always found the summer difficult because I had yet to find the right offering for the light nights. If I can build my online presence, it shouldn't be a problem next year. Usually, when my business is low on money, I try new ideas for events. Some of these work, but the majority just lead to a lot of work for nothing, and that's time that could be better spent strategizing or working online. I think I'm also close to the maximum number of nights my wife is happy with me leaving the house, and I have a five-year-old to put to bed, so I'd welcome extra time at home, on a more permanent basis.
Also, I've been in the business long enough to start thinking about how I can use my experience to help other tour operators and accommodation providers start running successful stargazing events.
Michael
We are anticipating a bifurcated future that includes both virtual and local experiences. We are excited to get back to the museum because nothing quite replaces the experience of standing in a gallery. We are also excited to continue serving businesses that choose to operate remotely going forward.
Laurel
I'll continue what I've started and continue to scale it. I was intentional in not starting any new ventures that would only be short term since I wanted my efforts to pay off both in the short term and in the long term. Although I"m not out of the woods yet, I can honestly say that I'm more excited about my business than I have been in a long time.
Angela
We've made the difficult decision to suspend all tour operations at least until next Spring. We anticipate that food delivery and shipping will be the sole focus for Savor Seattle for at least a year and will be the primary revenue generator for at least the next two years. We have every intention of continuing to offer this service on an on-going basis from here on out!