Chat is quickly becoming a primary channel for customer service across all customer segments.
Just released, Arival Guide: The Power of Chat is a comprehensive discussion of chat-based communication and tools for experience businesses, including practical guidance on adding chat to your operations and a comparative matrix of chat tools to assist tour and attraction in identifying and assessing potential providers.
In developing this guide, Arival surveyed operators on their use of chat, conducted a series of interviews of both platform providers and operators using chat today, and analyzed more than 20 chat platform providers. Download the guide free here, and join a webinar presentation of this research on February 1, 2023 .
More Guests are Using Chat Now than Ever
For guests 40 and under, chat and messaging is essential.
"Know your customer. Most people under 40 don't want to talk on the phone," says Brian Cain from Crawl New Orleans. "They'd rather ask a question and get it answered, streamline the process."
However, while early adopters of chat were primarily young adult travelers, it has increasingly spread across all ages. In addition to Gen-Z and Millennial travelers, chat and messaging usage is growing rapidly among Gen-X and Boomers.
Chat also drives engagement. Customers that received SMS text messages were significantly more likely to open and respond to them, as compared to email.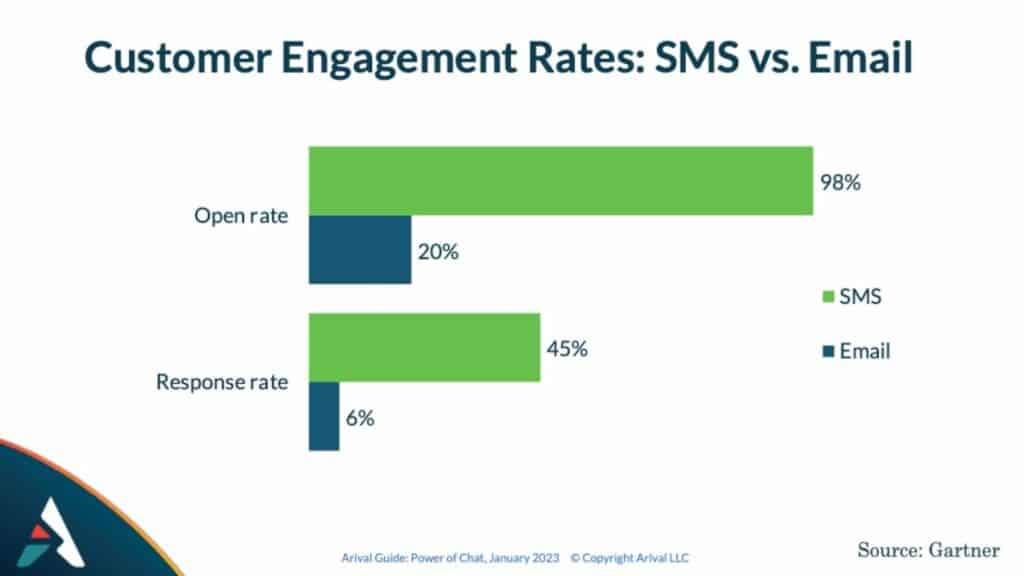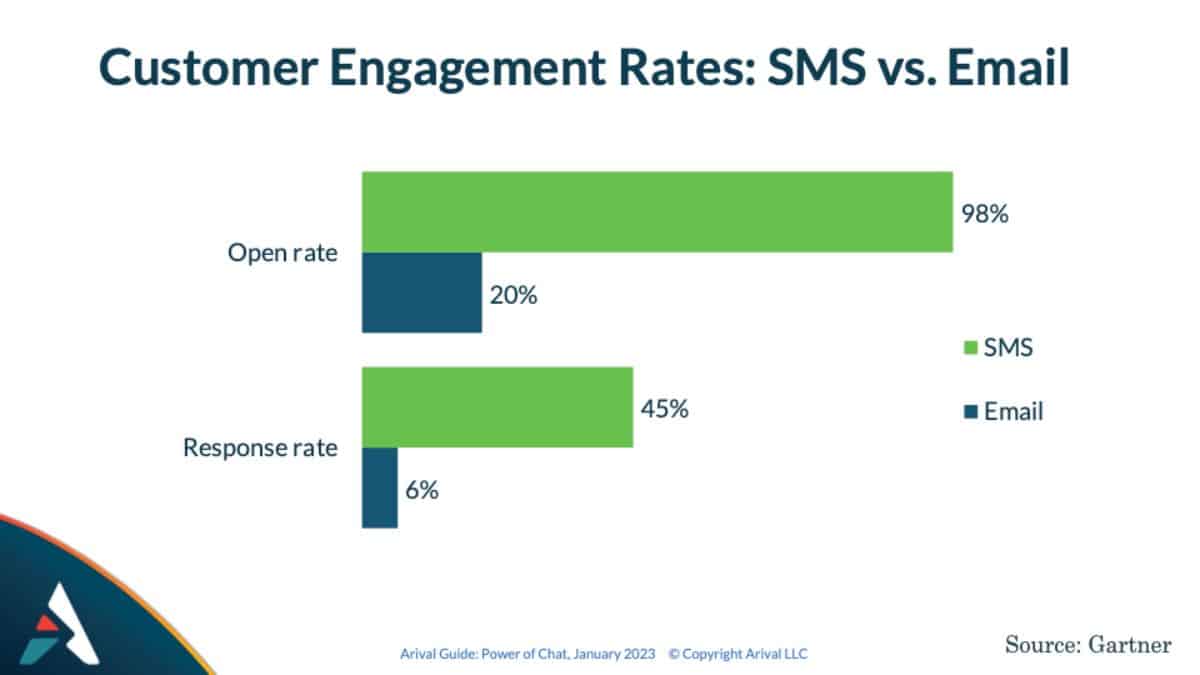 Essential Benefits for Operators Using Chat
As part of preparing Arival Guide: The Power of Chat, Arival interviewed operators currently using some form of chat services. A few key themes emerged as benefits the operators enjoyed:
1. Increased conversion.
Operators using chat saw increased conversion. In other words, better chat = more bookings.
"Those visitors that interacted with a chatbot booked online at a rate 150% higher than all website traffic," says Evan Tipton from Tomis, one of the companies that provides chat services for tour operators.
2. Reduced inquiry call volumes
Chat can help operators address frequently asked questions that might otherwise elicit a phone call, such as queries about what's included in the ticket price, where to park, and what to do if they need to change their reservation.
3. More online reviews
Just one in four operators were found to use chat to prompt guests to leave online reviews. However, given the higher engagement of chat over email, this reveals a missed opportunity: by prompting reviews via text message, operators increase the chances guests will respond to requests for reviews.
4. Sales assistance
Especially in peak demand periods, chatbots allow operators to focus on other important things and not get overwhelmed by incoming phone calls and overloaded email inboxes.
This also helps prevent customer drop-off: guests want timely responses to questions, and the
longer they have to wait, the more likely they are to seek another operator. Chatbots enable operators to respond instantly, no matter the volume of inquiries.
5. Increased guest preparedness
With customers able to get the info they want easily through chat, they show up more prepared: waivers are signed, guests arrive at the right location, etc.
"Customers are way more prepared," shares Kevin Nobis from Bonita Jet Ski. "It has streamlined the check-in process for all activities. They show up, they have already pre-paid, they've already signed their waiver. They just show up and we just give them their boarding pass ticket and they go — completely streamlined."
6. Higher guest engagement and satisfaction
Not only do guests engage more, operators using chat and messaging services observed that guests were more satisfied with the overall experience.
"Customer experience is really about the entire chain," explains Michiel Gaasterland from CM.com. "It is what happens before the sale, during the sale, and after the sale."
Learn More with The Power of Chat Report and Webinar
To go deeper into chat and messaging tools for tour, activity and attraction operators, download Arival Guide: The Power of Chat report today. Thanks to the report's sponsors at TOMIS, Curated Planet, CM.com and TourOpp, this report is being offered completely free to all Arival readers. Download the report free here.
Additionally, a free webinar is being held on February 1, 2023. Arival CEO Douglas Quinby will walk webinar attendees through key findings from Arival Guide: The Power of Chat, including:
How operators are using chat and messaging today
How messaging can benefit your business
Best practices for improving the guest experience and increasing sales
A review of available chat platforms
How to evaluate chat platforms and find the right one for you.
Quinby will be joined in the webinar by Daniel Pino, CEO of TourOpp Go!, Benjamin Sann, Founder and CEO of Curated Planet, and Kira Hazelbaker, Product Manager at TOMIS.
Become an Insider Pro Access member today and get access to the full library of Arival research, plus many other benefits such as free consulting sessions, special discounts and 20% off in-person events, starting from $179 per year.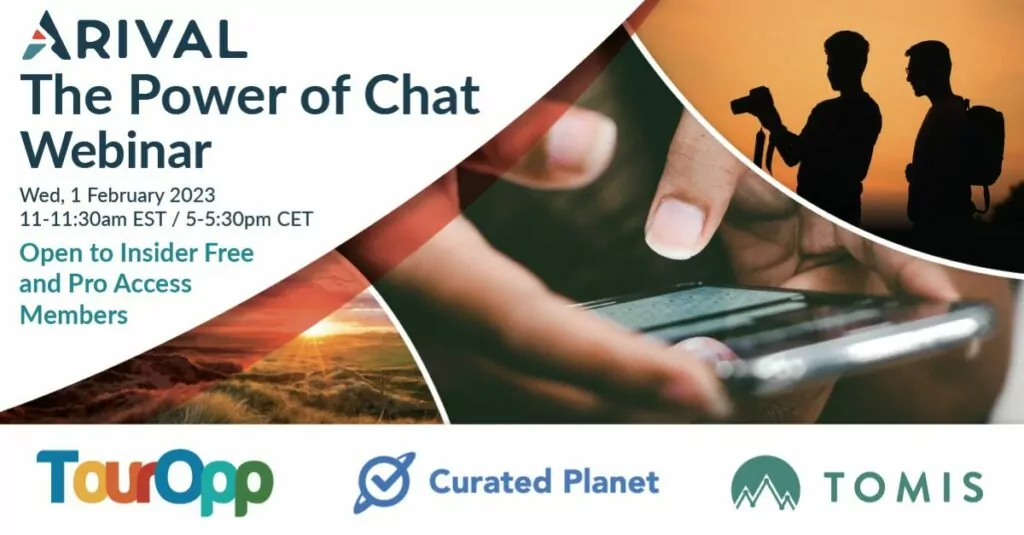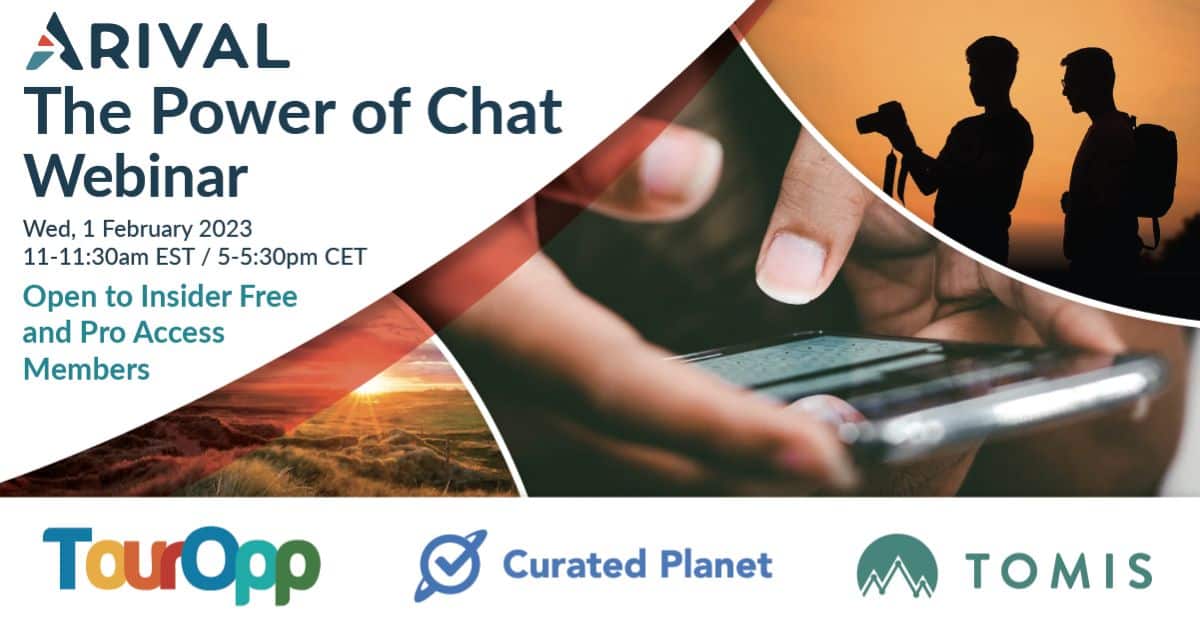 Header photo: Anastasia Nelen / Unsplash