Early results from Arival's ongoing reopening survey indicate that many tour, activity, experience & attraction operators will be open and operating by July. Preliminary results as of the first week of June from 177 respondents indicate that one in five tour operators are currently open, and almost half will be open and operating as of the end of the month.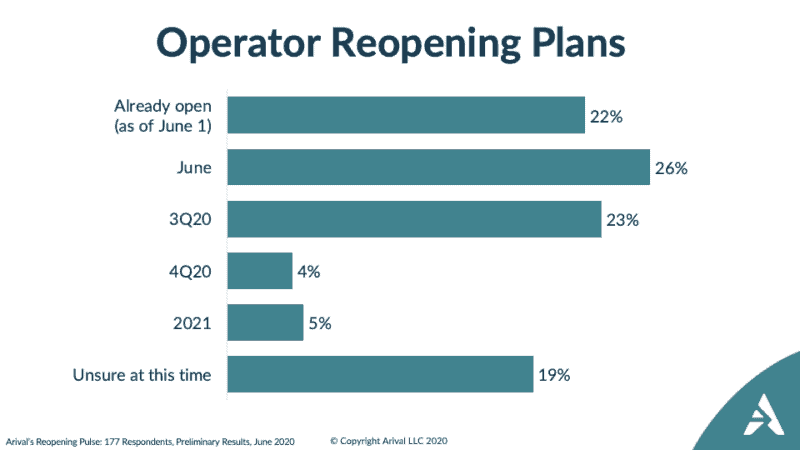 Many tour operators continue to struggle with key reopening questions, such as when to reopen, how to operate while ensuring the health and safety of staff and guests, and how to keep their business viable with significantly reduced capacity as well as added safety measures. 
Operators Struggle with Local Guidance
Operators are widely dissatisfied with the guidance, or lack thereof, available from local authorities. Just 23% of operators said they were very satisfied with guidance from local authorities, while 77% were somewhat satisfied or not satisfied with guidance, reflecting broad room for improvement.