In this article you'll learn: 
How to grow bookings by offering tours in different languages
The essentials of evolving your marketing strategy
Why flexibility is vital to traveler happiness
How data-driven practices ensure customers have a great time
The Tour de France spans 2,200 miles over 23 days. But could the Lance Armstrongs of the world tackle a seven-hour bike tour through the crowded streets of Manhattan and several boroughs?
Well, probably. But Unlimited Biking brings adventures ranging from two-hour rides through Central Park to juggernaut tours that meander from Wall Street to Brooklyn to Chinatown to travelers of all ilk (superhuman endurance not required). They now have brick and mortar locations across New York City and San Francisco. 
We sat down with Unlimited Biking CEO Hakan Ugdur to learn his marketing prowess secrets, and how he ensures every guest has a positive, memorable experience. 
Humble Beginnings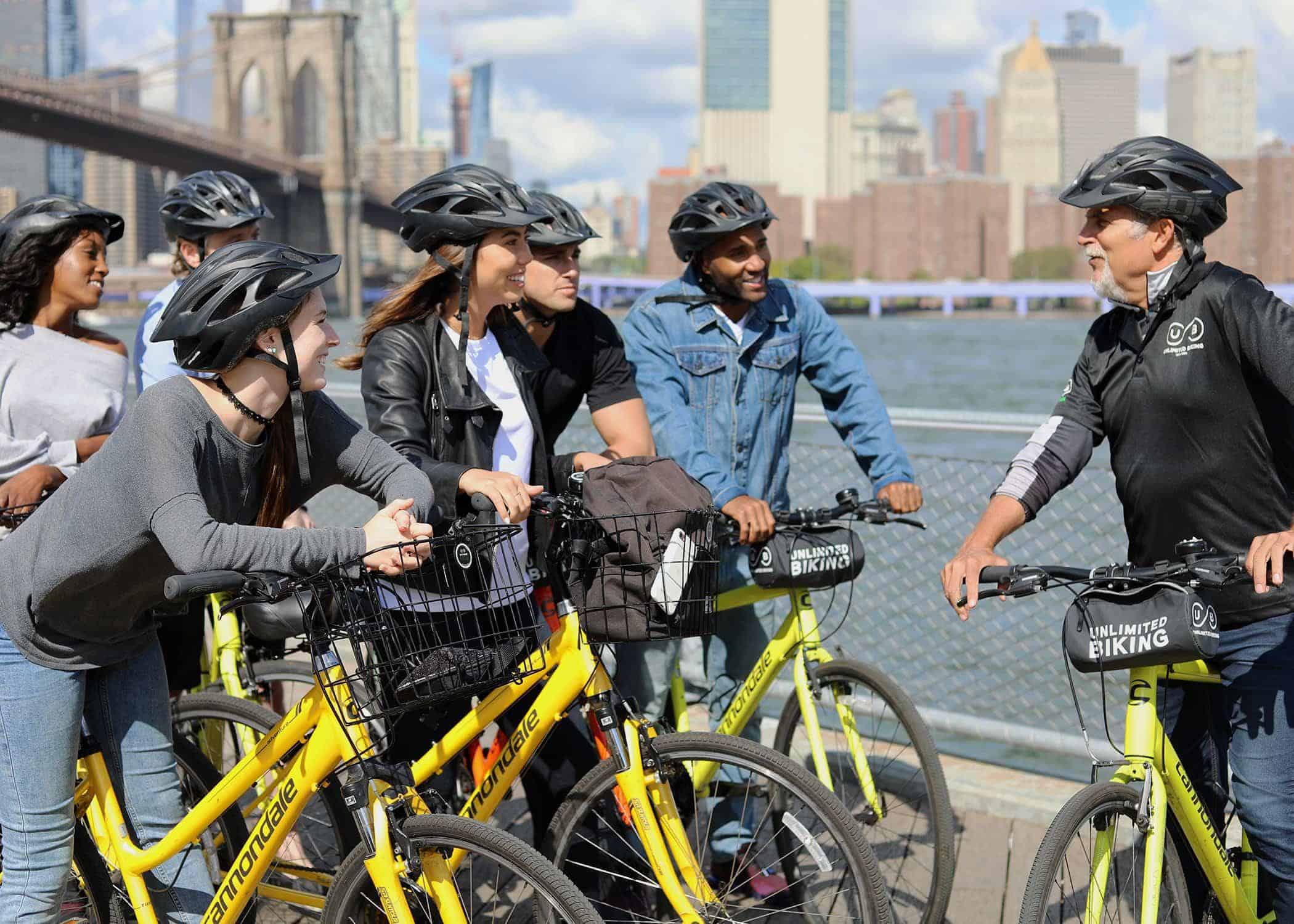 Unlimited Biking offers rentals, guided tours, and experiences (like biking/rowboats packages) in addition to acting as a bicycle provider for events such as charity rides. But when Ugdur started the company in 2010, it had a narrow focus. "I noticed Central Park got 40 million visitors a year," he said. "I'm originally from Turkey. In 2009, Turkey was happy to get 13 million visitors per year. Tourism for Central Park was bigger than Turkey, and there wasn't really a company that offered tours for the park. So I started at Central Park Sightseeing in 2010." 
The company offered walking and bike tours, along with horse and carriage rides. "We started with 50 bikes and did well," Ugdur said. "We doubled our fleet every year. Now we're up to 4,000 bikes nationwide." Unlimited Biking's growth has been steady and methodological, opening brick-and-mortar storefronts across the city, including by the Brooklyn Bridge and Hudson River. After listening to customer requests, they further expanded their tour business by adding Spanish, French, Portuguese, and Dutch-language bike treks. Ugdur has plans to add Mandarin-language outings next year, too, to better serve New York City's Asian travelers. 
Act Like a Marketing Agency 
Operating any business in NYC is challenging, notwithstanding the unique roadblocks tour operators face in The Big Apple. 
"We pay astronomical rent to operate brick and mortars in New York," Ugdur notes. And as the number of tour operators in NYC has grown, so has the cost of marketing. "Advertising has gotten expensive," he said. "When we started, the keyword 'Central Park bike tours' cost 17 cents. Now it's around $4.50." Rising costs have required tour operators to get smart about marketing. This means Ugdar is constantly evolving his marketing strategy. For example, while guidebooks and discount deal sites used to be highly effective ways to drum up business, they're not as relevant in today's online-focused selling environment. 
"Act like a marketing agency or you won't be able to keep up with how everything's changing," he says.
After expanding to eight brick and mortar locations in New York, Unlimited Biking opened a San Francisco location. It wasn't an obvious choice for expansion. "San Francisco is oversaturated," he said. "You don't see two bike rental locations next to each other in New York. In San Francisco, there are five on the same block." But the company's institutional knowledge helped them ramp up an expansion that will soon include a second San Francisco location. It took them only three months to achieve the number of bike rentals that took three years in NYC. "As a tour operator, you have to wear a lot of hats," he said. "It's challenging." 
Safety, Flexibility and Backup Bikes 
Biking can be potentially dangerous, but the company works hard to keep its customers safe and happy. 
"In NYC, the law requires people 14 and younger to wear helmets," Ugdur notes. "We make them mandatory on tours, or to anyone renting bikes. It's complimentary."
Weather can also put a damper on a bike tour, but the company is flexible for travelers who want to wait for a nicer day. "We're open 365 days," he said. "We work with the travel trade, and we put in our cancellation policy that we're flexible to help accommodate people. If there's poor weather, people can come the next day or the day before. Being flexible is a must."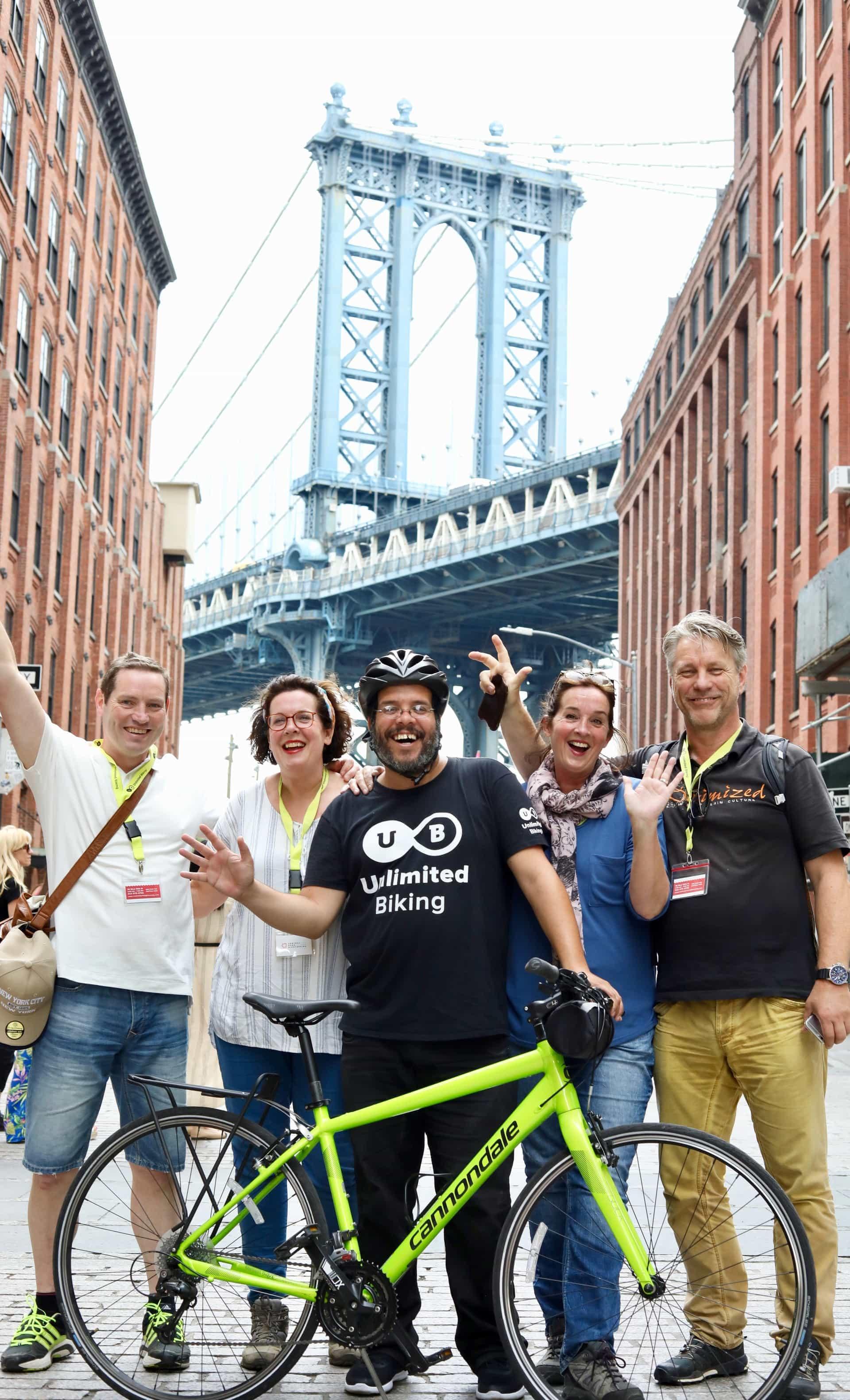 Sometimes flexibility means anticipating a customer's wants and needs before they express them. "We work with rickshaw companies on group bike tours," he said. "If someone gets tired and can't ride anymore, the rickshaw takes them." Plus, there's always the chance a customer won't like their rented bike. "Based on our statistics, on a 30-person tour, one tourist will have an issue with their bike," he said. "We hire one extra person for every 15 people on the tour to act as a sweeper; if something happens, tourists can swap the bike with them." 
If something should cause the traveler to have a less than ideal travel experience, Unlimited Biking works so that it won't happen again. "When something goes wrong, we are very proactive to avoid issues," Ugdur said. "At the end of the season, we examine our one-star reviews and why we got them. If we get two to three times, we resolve it." It fits into the company's philosophy of constant improvement and growth.
With a focus on customer satisfaction and a marketing strategy that constantly evolves to keep up with effective tactics, Unlimited Biking is primed to continue their bi-coastal growth.