In this new series, which we're calling "Operator Assist," we seek out expert advice to your burning questions about your business.
When Charles "Chuck" Williams decided to launch a tour company in 2017, he was determined not to launch a ghost tour. Based in historic St. Augustine, Fl., the market for ghoul-focused walks was already saturated. He had to make something new. A lover of puzzles and all things spooky, he and his wife Star developed an innovative walking tour that combines the gaming element of escape rooms with the rich history of St. Augustine. 
Called Dark Endeavors, the tour takes groups of around 10 visitors on a scavenger hunt around the city to break codes, solve puzzles and explore the city through monuments. "We pride ourselves on taking people to monuments, buildings and historical sites they might overlook," says Williams. 
Guests who participate in Dark Endeavors' tours have glowing reviews. But Williams wants more bookings. "Once people do the tour, they love it. They love the concept," says Williams. "But the biggest obstacle we face is our conversion rate for the folks that visit our website." While many people peruse the operator's website, only a small percentage of those visits end up as bookings. 
In addition to website bookings, Dark Endeavors partners with TripAdvisor, Viator and Groupon to sell tours. (Although Williams expresses Groupon is mainly used as a marketing tool, as the deep discounts barely turn a profit.) Other advertisements include a half-page ad in a local St. Augustine guidebook, which has served fruitful. 
How can Williams earn more bookings? And how can the company's web traffic better convert into sales?
The Expert: Ken Carroll, co-founder of Integris Design, based in Asheville, North Carolina, which has led digital marketing for Witches' Brew Tours, among many other companies
In looking at this operator's online presence there are two mechanisms that are wrong: creative landing pages that generate excitement and sales conversions.
Branding is the first item that needs attention. The imagery that is being used, which is more of a comic book-style, isn't appropriate. Based on our research and the direction tech is going, the level of interaction and sophistication of websites must be more engaging. I understand what Dark Endeavors is going for with the graphic style. But if the company took a stylistic approach that was more aligned with the aesthetic of the movie National Treasure, that may better resonate with prospective customers (who may likely enjoy puzzles and history) and better communicate what the tour is about. The idea is to get travelers to envision themselves having fun on the tour. That's difficult to do with comic book graphics.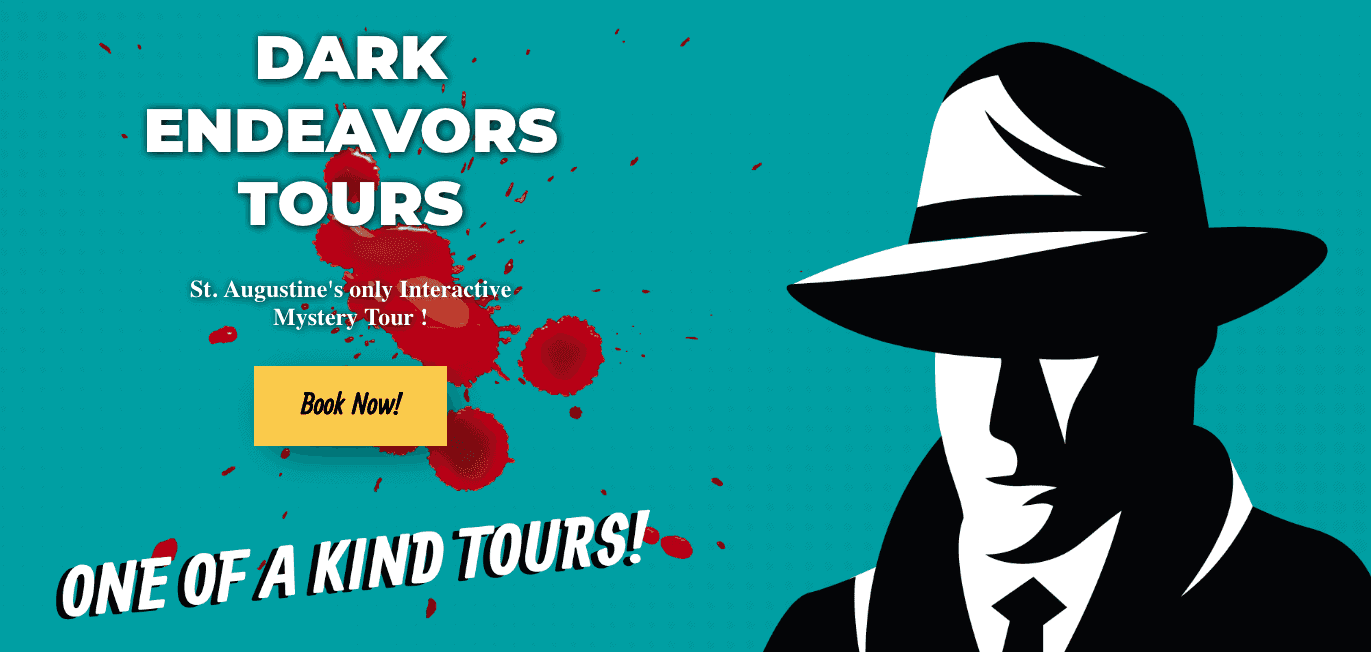 A video outlining the tour that automatically plays as soon as visitors enter the website is also a good idea, with the majority of excitement being in the first five seconds—integral moments that can make or break a decision to buy. Dark Endeavors is a unique tour—it's not quite an escape room, it's not quite a history tour. A video can help clear up confusion, and draw travelers in.
Regarding conversion, it's important to remember that more traffic doesn't always equal more sales. Traffic without conversion is a vanity number that does not correlate to reaching this operator's goal of more bookings.
Once branding is optimized, this operator could try setting a higher price strategically on the web. He could make a "clue game" on the website, where the winner gets a discount on tickets. Embrace the puzzle-themed idea of this tour in every aspect of the business. Make the game exciting and something people want to do.
Have a business problem you want some help with? Want to provide advice here? Reach out to Arival Managing Editor Jenna Blumenfeld ([email protected]) to submit your question for consideration. 
Oct. 27-30, 2019
Orlando, FL
Berlin
1-3 March, 2020
Registration Open Soon