More often than not, travelers who have challenges walking or who cannot walk at all have limited options when it comes to exploring a new destination. Many tours catering to this demographic often involve viewing famous attractions, markets, parks and more from inside a bus.
As the importance of experiential travel grows, there is ample opportunity for operators of tours, activities and attractions to offer accessible options that go beyond the interior of a vehicle.
The market size for this type of tour may be larger than you realize.
The United Nations estimates 15% of the world's population—around 1 billion people—are living with disabilities, and in the United States, 13.7% of adults have a mobility disability, making it difficult or impossible to walk.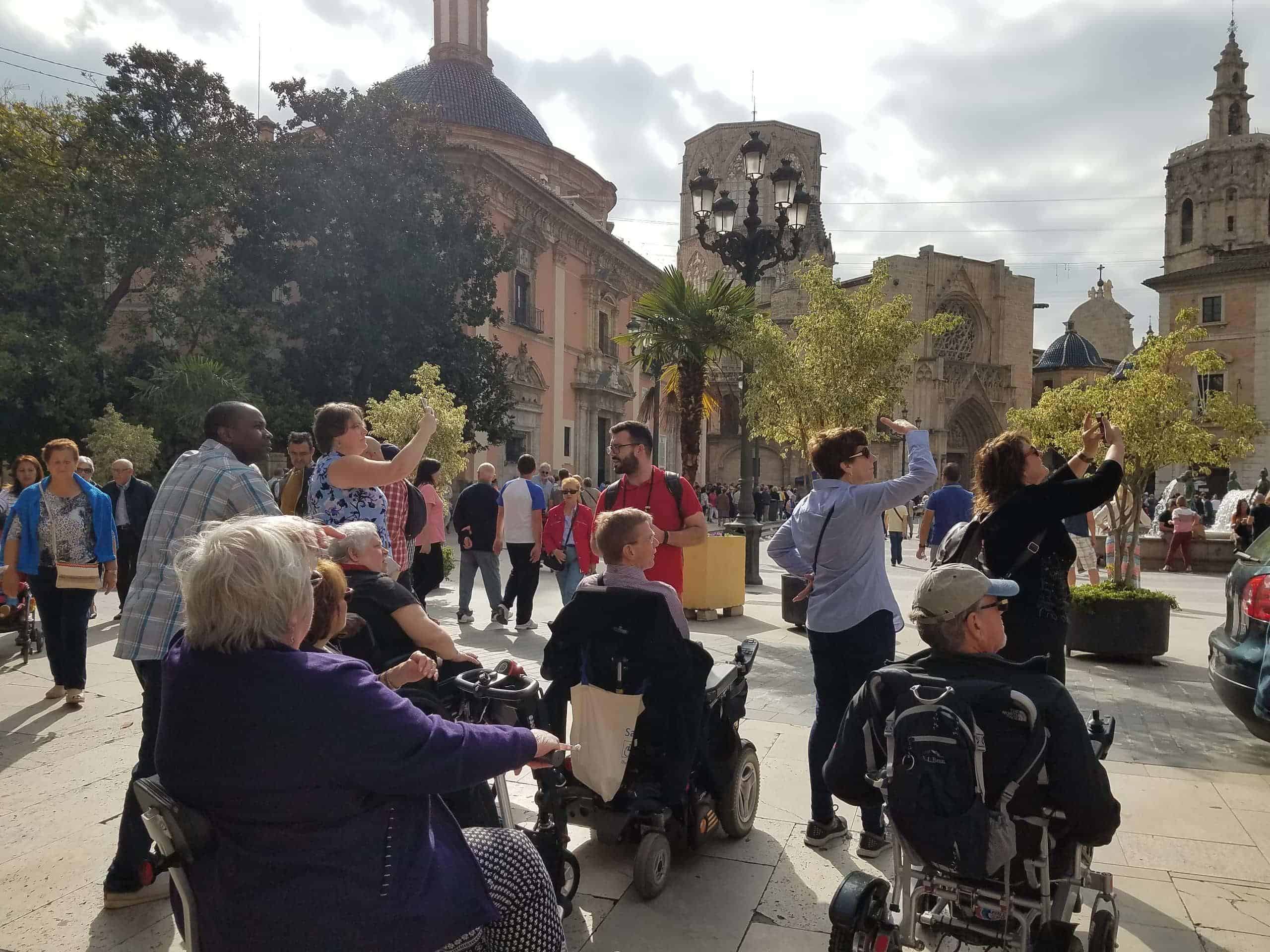 As mobility disabilities are more common in older adults who may have the resources to travel, a wheelchair-accessible tour may be a good addition to your product set. "Fifty percent of seniors have some type of disability. They have the time and money to travel, yet have historically been underserved by the travel industry," says John Sage, president of Accessible Travel Solutions, an operator that runs wheelchair-accessible tours in over 50 countries. "Such products aren't just for those in wheelchairs. By adding accessible travel products and services, travel companies can retain their existing clients as they age and attract new clients looking for their accessibility needs to be met."
Sena Williams, product and marketing manager for Accessible Travel Solutions who spends much of her time educating operators about accessible tour design, adds that accessible tours are for more people than it seems. "They are for slow walkers who cannot keep up with a group of 60 people. They're for people who cannot step up high to a coach bus. They're for people who cannot walk several miles through a city center," she explains. "You are targeting a broad group of people." 
Here are key considerations you should take into account if you're thinking about launching an accessible tour. 
Scrutinize the Route
"Every tour guide of an accessible tour must physically walk the route beforehand," says Williams. "There cannot be a single step throughout the tour. It has to be 100% free from steps. Even a one-centimeter lip in the pavement can be challenging for someone in a wheelchair." Tour guides should know the location of ramps, elevators and curb cuts (ramps that bridge crosswalks to the sidewalk) to make travelers feel taken care of.
Guides should also know the exact whereabouts of bathrooms, and should confirm they have an 80-centimeter wide door, a grab bar on at least one side of the toilet, and sufficient space on the side of the toilet to transfer from wheelchair to toilet. Thanks to the Americans with Disabilities Act (ADA), the United States requires such options in public restrooms. But you may have more difficulty finding ADA-friendly bathrooms in other countries without specific disability guidelines. 
Do not rely on online information to confirm the verity of wheelchair accessibility, as such data can be outdated or incorrect. These details are integral to guest safety and comfort. 
Accessible Transportation
Williams says many operators may be intimidated by the idea of offering wheelchair accessible tours due to the investment in purchasing special transportation vehicles. 
Accessible Travel Solutions recommends contracting with wheelchair accessible vans. 
Williams underscores the importance of adhering to local rules regarding transportation—some countries require wheelchairs and scooters to be secured with straps within vehicles; other countries require all passengers to sit in a seat during travel. Be sure to educate yourself on these laws and implement them in your tour. 
Limit Custom Requests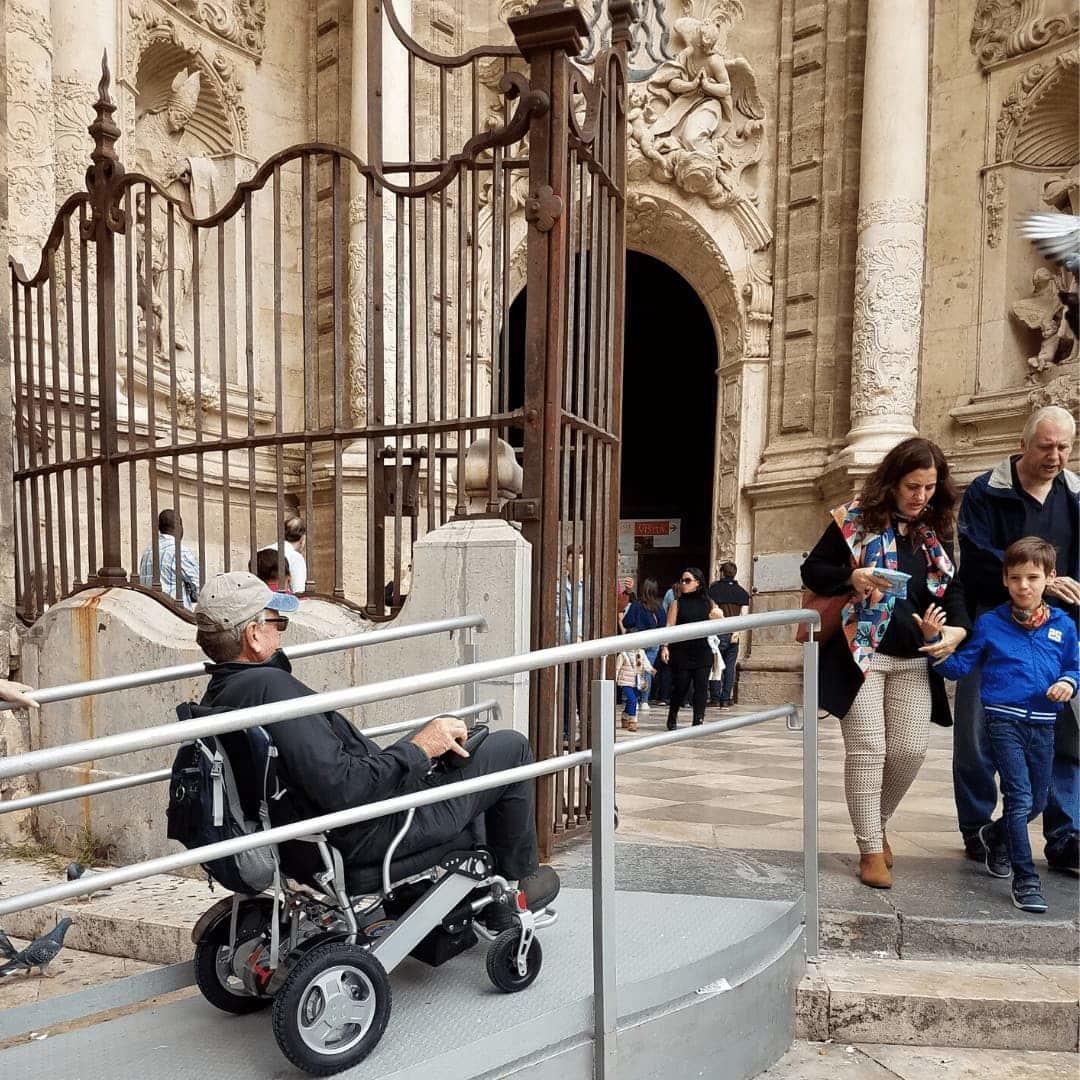 While it can be tempting to cater accessible tour offerings to different customer requests, Williams cautions that tour customizations can increase the likelihood of a poor traveler experience. "Be very careful with customer requests. Clients will insist on going somewhere that's not on the itinerary, but if you personally haven't vetted the location, there may be unknown obstacles," says Williams. Instead, she recommends finding one or two tours that work really well, and becoming an expert in running those tours.
Additionally, when crafting experiences it's important to not just take an existing tour and modify it. Travelers will notice the difference because it's not designed for them. "You never want to have an experience where you're like, 'here's the Vatican, but you're not going inside.' Focus on what travelers can do instead of what they can't do." 
For instance, Accessible Travel Solutions runs a Vatican tour in which a small van with a special permit can pull up right next to the building to minimize distance. A tour guide and an assistant escorts wheelchair users on a lift that is located near the exit. Running this specific tour requires a significant amount of planning, and it would not be as successful if it were handled last minute. "You never want to jeopardize the quality and accessibility features of your tours," says Williams.
Keep Tour Groups Small 
Smaller tour groups with an improved ratio of guides to guests are typically better for disabled travelers, as it allows for a slower pace, and provides more individual attention for each guest. Aim for a maximum of six to eight travelers per group. 
Compassionate Tour Guides
"This sounds cliche," says Williams, "but compassionate tour guides will get you far. Clients sometimes have a mindset that the world is against them a little bit." Tour guides should be trained on understanding the unique needs of disabled travelers. For example, older adults who have difficulty walking may like to take their time, and not rush from place to place. A slower-paced tour with a patient guide is a good idea.
"Incorporate cushion time between each venue to account for extra loading and unloading time, longer restroom breaks and slow walking or rolling," suggests Williams. These mindful actions will help mobility-disabled travelers have a memorable and positive time. 
Like this? register for our Newsletter to continue the conversation