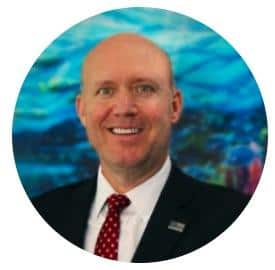 The Florida Aquarium, open since early May, now issues tickets almost exclusively online. Prior to the pandemic, about 35% of guests purchased online, the aquarium's president and CEO, Roger Germann, said in his interview with Arival CEO Douglas Quinby during the June 25 Arival Virtual Summit.
"This was a seismic shift for folks who wanted to visit the Florida Aquarium," said Germann, who noted that pre-COVID the vast majority of visitors purchased their tickets within a few days of visiting or would simply walk up.
Operating under government-imposed capacity constraints and a need to maintain social distancing, the Florida Aquarium, one of the first major U.S. attractions to reopen, needs to limit the number of visitors at the aquarium at any one time. To do that, said Germann, they moved quickly to adopt timed entry and are aggressively pushing online booking with their visitors.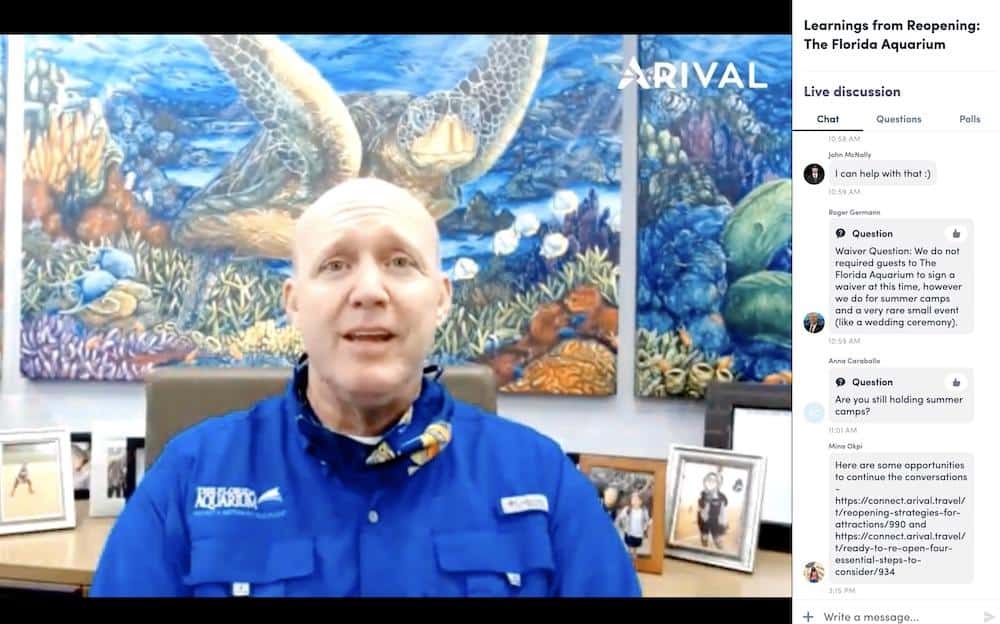 Germann compared the experience of operating the attraction with the threat of Covid-19 to tuning an old fashioned radio dial, constantly adjusting to find the right balance. Once the virus is completely in the rearview mirror, whenever that is, he said he expects the business to be noticeably and permanently different from pre-COVID. Online booking and timed ticketing, he said, will be two enduring changes from this period.
Other takeaways from the interview with the Florida Aquarium CEO:
Health & Safety: The aquarium requires guests to wear masks and maintain social distancing, following guidelines from local authorities and the CDC, said Germann. "We decided early on we're going to make science-based decisions, not bottom-line based decisions."
Asked if there were complaints among visitors, Germann said there were no major problems. The aquarium offers members and visitors who do not want to wear a mask the option to have their membership or admission refunded or extended to the date when the requirement is no longer there.
Retail and Food & Beverage: Retail shops are doing okay, but food and beverage sales are low, as visitors opt for "grab and go" and are less inclined to sit down and eat. The aquarium is considering rolling out online retail and subscriptions for online programming.