Hot air balloons dance over head as you race to see the Running of the Bulls in Pamplona, Spain. Your daughter calls to you from the Taj Mahal as your son points out The Beatles crossing Abbey Road. Wait, is that Spiderman climbing the Brooklyn Bridge??
And yet your family is all together. There's only one place you could be:
Gulliver's Gate.
At Gulliver's Gate—Manhattan's new 50,000-square foot miniature attraction—the world is at your fingertips. A full city block wide, Gulliver's Gate brought together top model-making artists from eight countries to recreate miniature versions of the wonders of the world—including 50 nations, a fully-functioning airport, self-driving cars, more than 100,000 tiny people and cleverly placed Easter eggs that are sure to make you chuckle.
Those who want to leave a piece of themselves behind can step into a 3-D scanner and have a miniature version of themselves printed out and placed in a land of their choice.
As you can imagine, building a new attraction from scratch, especially one this ambitious, comes with risks and all manner of challenges. To find out how they pulled it off, Arival sat down with Jason Hackett, Chief Marketing Officer of Gulliver's Gate and the CEO and Founder of Brier Katama marketing agency.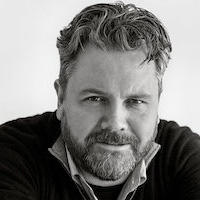 Building a brand-new attraction is a high-risk endeavor. What did you do test the market and find a way to fill the void?
Gulliver's Gate is driven by passion. Eiran Gazit, the CEO and co-founder, built a miniature world attraction in Israel in the early 2000's and had also seen the growth of miniature attractions worldwide. Notably, Gulliver's Gate's closest comparable attraction—Miniatur Wunderland
in Hamburg, Germany—had grown to be the top attraction in Hamburg, hosting over 1 million visitors annually. Eiran and Gulliver's Gate co-founder Michael Langer knew that there hadn't been a significant new attraction in Midtown Manhattan in close to 10 years. Pedestrian counts in Times Square continued to rise, along with visitation to New York City. These were underpinnings for feasibility studies and the subsequent investment that made Gulliver's Gate possible.
How did you go about promoting your new attraction and attracting trade clients and consumers?
The uniqueness of the attraction and the scale of the effort were wonderfully aligned for a great PR campaign. It's a complicated attraction, and we have relied heavily on the press to help tell that story. Our marketing has focused on families in New York, and our paid media focuses on visitors and locals in the NYC market area.
What challenges have you faced as a new attraction in NYC? How are you overcoming them?
I like to remind my clients that New York is the city that swallowed the Super Bowl XLVIII in 2014. Unless you were looking for it, New Yorkers didn't notice that we hosted the largest sports event in the U.S. that year. New Yorkers have a lot going on, and they are exposed to a barrage of media every second of every day. So our biggest challenge was awareness—which I am happy to say we are overcoming.
The next big challenge is helping the guest understand how to use the attraction once they arrive. We wanted to tell the story of how the models are made and what makes them tick. However, we discovered that guests were much more interested in the travel aspects of Gulliver's Gate—getting to see all these places in the world in one spot. So we have had to pivot in order to reflect how guests experience our attraction.
Finally, it's the age-old real estate adage: location, location, location. While we are 300 feet off Times Square, we are still located on a side street. Our on-the-street efforts with sales agents and hand-bills have taken on a bigger relevance than we had anticipated.
What advice do you have for other attractions that are just getting started?
Previews are crucial. Make sure you build your plan with plenty of time for previews and stage them. Industry partners, press, and the general public need time to digest what you have done. We shorted ourselves on the preview period at Gulliver's Gate, and it winds up extending efforts. Your plan must allow for sufficient time to build awareness and making adjustments in a live setting if your customers respond differently to how you had planned.
What's next for Gulliver's Gate?
Gulliver's Gate is a brand that we hope has a long life. Times Square is just the first stop. We are actively looking at other cities for permanent exhibits and are planning the traveling version now. Expect more news on all of this in the coming months.
Jason will be hosting two workshops during Arival, the In-Destination Event, which will be taking place at The LINQ, Las Vegas on Oct. 11-13. His workshops include:
How to Select Your Tech – Get Your RFP On
There are scores of companies offering reservations, inventory and ticketing systems for tours, activities, and attractions, and new ones coming up all the time. Which one is right for your business? How do you choose? This hands-on workshop will walk you through the ABCs of how to set up your own RFP process (request for proposal), prioritize the needs of your business and evaluate the offerings and systems of the growing legion of technology providers.
The Essential Tech Stack for Ticketed Attractions
Ticketing, online booking, mobile redemption, CRM, APIs, payment systems, finance, operations, and more. This workshop will show you how to point your business—and your tech—toward the big, digital future. This session is perfect for Attractions and providers of general admission tickets (theme parks, zoos, museums, etc.).