What are the benefits of having a blog on my website?
Blogging is an excellent way to grow organic traffic to your website and also helps to establish your company or brand as an authority in a certain space. By posting relevant and fresh content you are able to drive targeted traffic to your website and even fulfill a particular need for the visitor. This, in turn, increases your chances of converting that person into a reservation. You also have an opportunity to engage with potential guests and develop a relationship early in the booking process.
As an added bonus, once you start seeing an increase in visitors, you can then analyze your traffic to see what content people are interested in reading and whether or not they stay on your website to learn more about your business. This will give you insight to tweak your marketing strategy.
The best part about it is that the only thing that you invested in it is your time.
Step 1: Finding Your Tour, Activity or Attraction Keywords
To start off, it is important to post content that your target audience wants to read. Luckily, it is relatively easy to find ideas for what type of content people are searching for by using keyword search tools.
Explorekeywords is a great tool that gives you an idea of which long-tail keywords people are searching for. Long-tail keywords are great because they allow your website to rank at the top of search engines easier than broad terms and also gives you an idea of related PPC costs. You can also see the average monthly searches for keywords. While the same information can be found in Google Ads, explorekeywords is more user friendly when starting out.
Below is an example of a recent search for "what I should do when visiting New York". By using long-tail keywords throughout your text, you can increase your chances of your post being seen by more viewers. There is also a greater chance of your post meeting the visitor's specific needs, which can increase the number of pages that they view per session while reducing your bounce rate.
Step 2 – Create meaningful, optimized content for travel websites
Using the keyword research mentioned above, find out what potential guests are looking for. Create meaningful, original content based on their searches that is true to your brand's voice. It is important to keep in mind that the blog article someone reads may be their first exposure to your company and it should reflect your brand and what it represents.
Your article should have a strong headline and introduction and it is important to make sure your content is actionable. If people are searching for ideas on what to do in your city, give them options and advice on how they can do those activities. Be helpful and informative. This is a great opportunity to create internal links to other parts of your website or other blog posts that may be helpful.
While writing the blog, you can also try to foster engagement with the potential guest (or past guests!) by leaving open-ended questions at the end of the blog. You can ask viewers what their favorite restaurant, activity, or even memory is in a particular destination and then respond to their comments. This is another great opportunity to interact with visitors that you normally don't have through your website.
It is important to remember that the content that you are publishing is optimized for SEO. This includes everything from the type of headings that you use, the length of your paragraphs, and the prevalence of those keywords used naturally through the text. While this sounds a bit complicated at first, there are numerous tools that you can use that help walk you through the process. Yoast SEO is a free plug-in that you can install on your website and one of the most popular options for bloggers. Using an easy-to-understand "stoplight method" of red, yellow, and green circles, you can easily see what aspects of SEO you need to work on within that particular blog post.
You can find an example of this below. As you can see, the suggestions are straightforward and most can be made without any technical assistance.
Step 3: Where to post your travel content
Once you have published your post, promote it on social media including Facebook, Instagram, LinkedIn, and Pinterest. This is a great way to get exposure while you are still trying to build a presence on search engines. It is easy to announce new blog articles on Instagram and Facebook through posts or stories and you can also add a pin on Pinterest. Unlike Instagram and Facebook, Pinterest pins have a relatively long shelf-life and can continue to drive traffic to your website long after they are posted.
Keep in mind that you can continue to update past blog articles and repost them on social media if they are still relevant. This could be particularly advantageous for annual events, seasonal tours or activities.
Get started!
Blogging is a great way to drive organic traffic to your website, engage with guests, and prove yourself as an authority on a particular topic. With virtually endless topics to write about, blogging gives your brand a voice. If you still need a bit of inspiration, check out Scott's PIzza Tours' blog here. We look forward to reading your posts!
About Author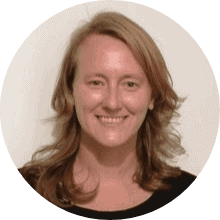 Have you ever dreamed of living your life differently? Geografree Virtual Services can help! Specializing in content creation, digital marketing, and travel management, we can give you the freedom to do what is most important to you and your business.
Kristin Templin, Founder of Geografree Virtual Services, has over 15 years of experience in the tourism industry. Kristin specializes in content creation and editing, SEO management, revenue management, WordPress management, and tourism planning.