"Where should we eat?" is likely the most common phrase uttered by travelers everywhere—and tour company Lost Plate is focused on helping culinary-curious tourists navigate local food scenes to help answer this question. 
The tour operator currently offers food tours shuffling hungry travelers through four Chinese cities, one Cambodian city and more recently Portland, Ore. To understand how this tour company operates on two continents, Arival spoke with co-founder Brian Bergey about his plans for global expansion, opening an office in China and why a food tour is about more than the cuisine.
Building a Brand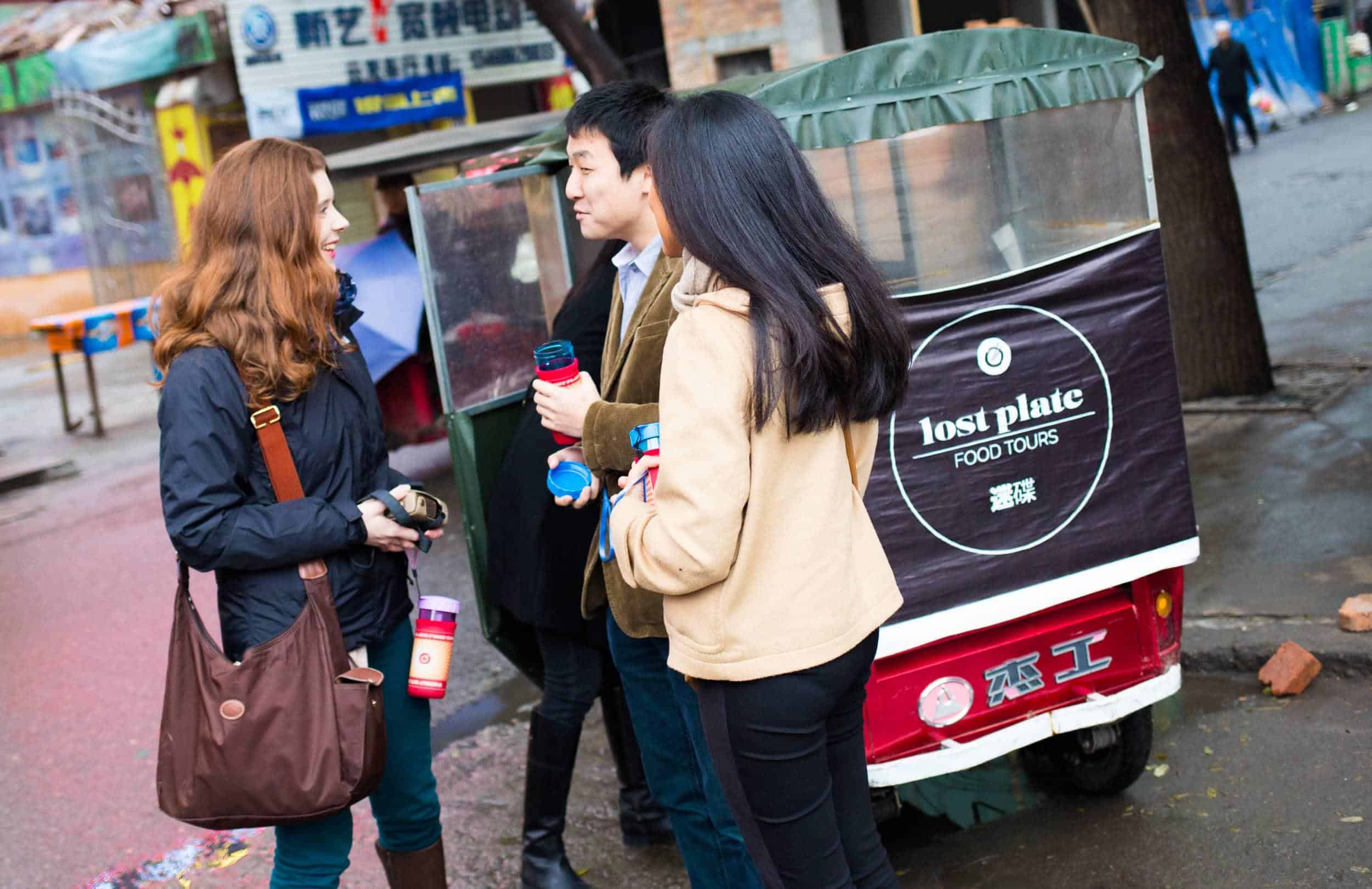 About six years ago, Bergey and his Chinese wife, Ruixi Hu, lived in Xi'an, China during a stint at a software company. After joining a tuk tuk food tour, the couple realized there wasn't much for visitors to do besides visit the terra-cotta army at Emperor Qinshihuang's Mausoleum Site Museum, the area's popular attraction. The time felt right to start a tour company.
"English speaking tourists would come to China and not have resources on researching where to eat," he explains. "Even if they did, they'd have a hard time finding . And if they found them, they'd have a hard time communicating, knowing what to order and what the food is." Lost Plate made exploring Xi'an's food scene much easier, and has since expanded to Chengdu, Shanghai and Beijing. "Our small group public tours last 3-4 hours and take people to eat at off the beaten path, authentic places they probably wouldn't be able to find on their own," he says.
What Led to Expansion
Having expanded the tours to multiple Chinese cities over a three-year period, Bergey added tours outside the country in 2018. "I was confident enough to know what makes a successful tour from experience," he says. "We know the variety that needs to go into the tour, how many stops, the timing. It was easy to apply that anywhere."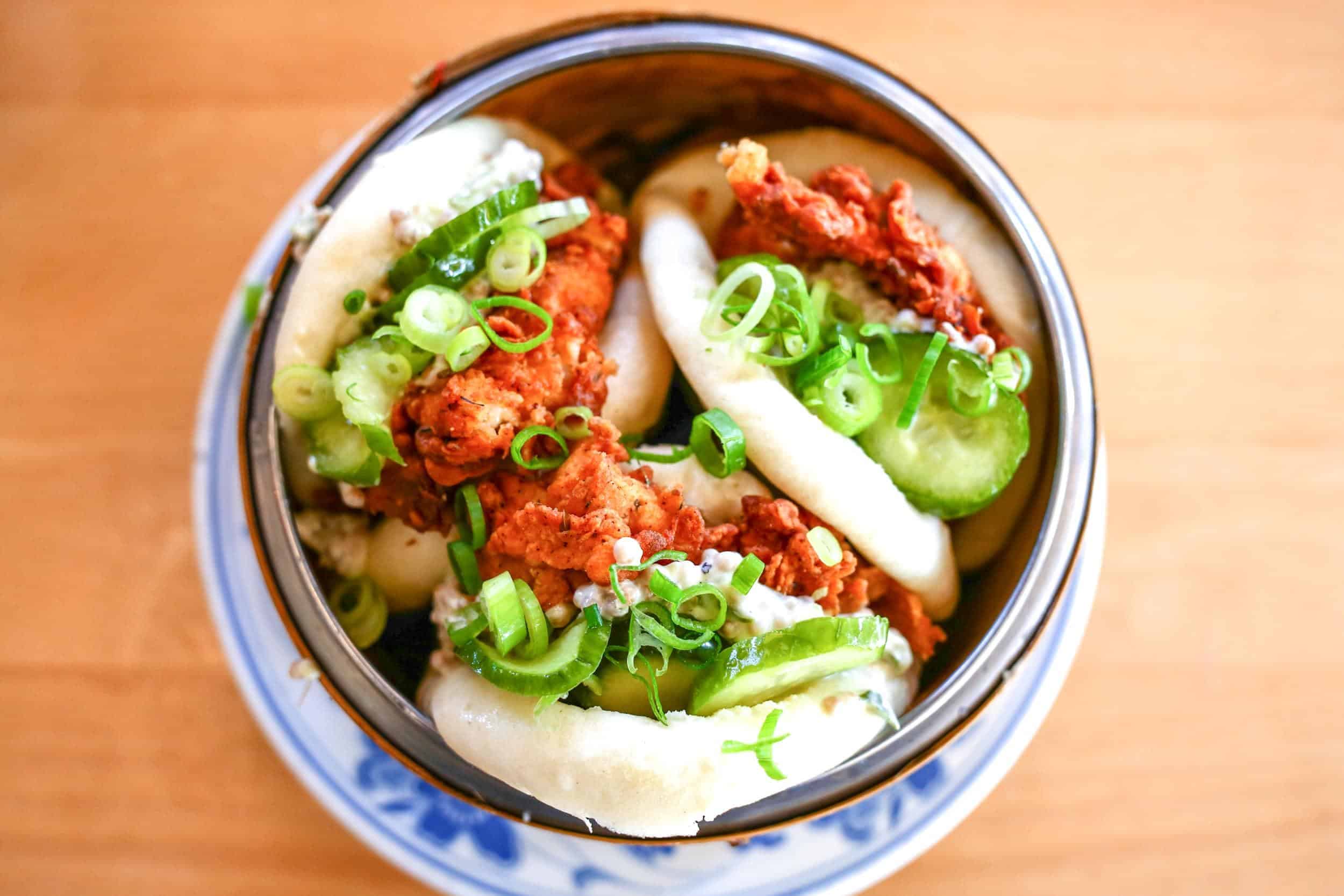 Food tours were added in Cambodia's capital, Phnom Penh, and Portland. "It's a random selection of locations," he admits, but expansion to those particular cities had practical reasons. "We have a team of in China," he says. "We hired a person who previously lived in Phnom Penh. She recommended we look at Cambodia. After a scouting trip, we realized there was an interesting cultural and food scene, but not a lot of competition." 
Portland is a well-known foodie destination, but Bergey's decision to add tours there was also for personal reasons: He's a native Oregonian and his sister is a City of Roses resident, too. "I'm lucky enough to go to Portland a couple times a year, so I was able to explore with my sister a bit," he says. "But I definitely had to rely on her to do the research and understand what fits into our formula."
Remote Management
When you run a business on two continents, things can get complicated. "As every new small business knows, you focus on money, bootstrapping and pushing people to wear a lot of hats," he says. But implementing a team structure, hiring dedicated staff and centralizing roles in the company's new Beijing headquarters has helped improve productivity and morale. "We make sure our remote employees are responsible for the specific things they're great at," he explains.
Metrics of Success
Lost Plate's customers rave about the food tours online, leading to TripAdvisor ranking its Xi'an tuk tuk food tour a top experience in China. And while TripAdvisor helps drive bookings, Bergey says that 30-35% of them actually come from word of mouth. He attributes much of his success to the excellent local guides he hires to run the tours. "The local guide needs to relate to the customer in a way that's not just like a tour guide," he says. "We want our guides to really tell stories from their perspective."
Bergey notes that while patronizing lesser-known local businesses and introducing tourists to regional cuisine are benefits of the tours, the overall adventure is what's key. "We always make sure the food's great," he said. "But the experience is the most important piece. It's about creating special places and special experiences."