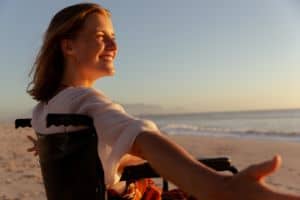 Why is DEI so important to your business?
When businesses prioritize diversity, equity, and inclusion, everybody wins. DEI initiatives have been shown to deliver positive financial outcomes for companies and better experiences for customers. From a moral standpoint, workplace diversity fosters tolerance, non-discrimination, non-stigmatization, and new forms of personal relationships and social cooperation. In a tough hiring climate, it's important to show your employees you "walk the walk" in creating a welcoming and supportive workplace for everyone.
Join five unique workshops and discussions to learn best practices around Diversity, Equity and Inclusion and how to implement them.
Who Is This For?
Companies and individuals who are currently working on DEI initiatives or working on implementing. Operators looking to diversify their team and suppliers. Companies and tour guides exploring ways to be more inclusive in their messaging. DEI organizations helping connect and diversify the industry.
Access to all DEI sessions is included with your Arival 360 | Las Vegas Ticket
*Price based on small operator using the Insider Pro Access Member discount