Over the past 20 years, social media has completely changed the way that most businesses market themselves to potential customers. Although Facebook only started in 2004, it has grown to be one of the biggest suppliers of content in the world and, as of 2021, social media has evolved to the point where virtually no business can ignore it.
Although Facebook and Instagram may be the first names that come to mind when considering social media marketing, there are numerous platforms businesses can be active on. In an ideal world, tour businesses would market themselves anywhere that their guests may be. However, time and budget constraints make this unachievable. Therefore, it is important to decide which social media platforms you want to focus on and why.
We'll give some direction on how to shape your social media strategy and how each platform can help you with your business needs.
Why You Need a Social Media Strategy (and How to Create One)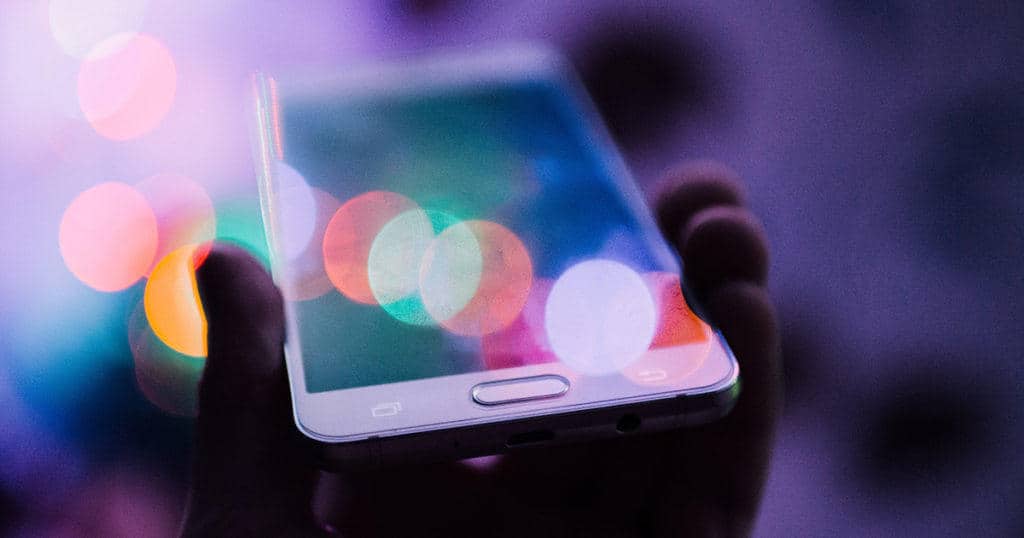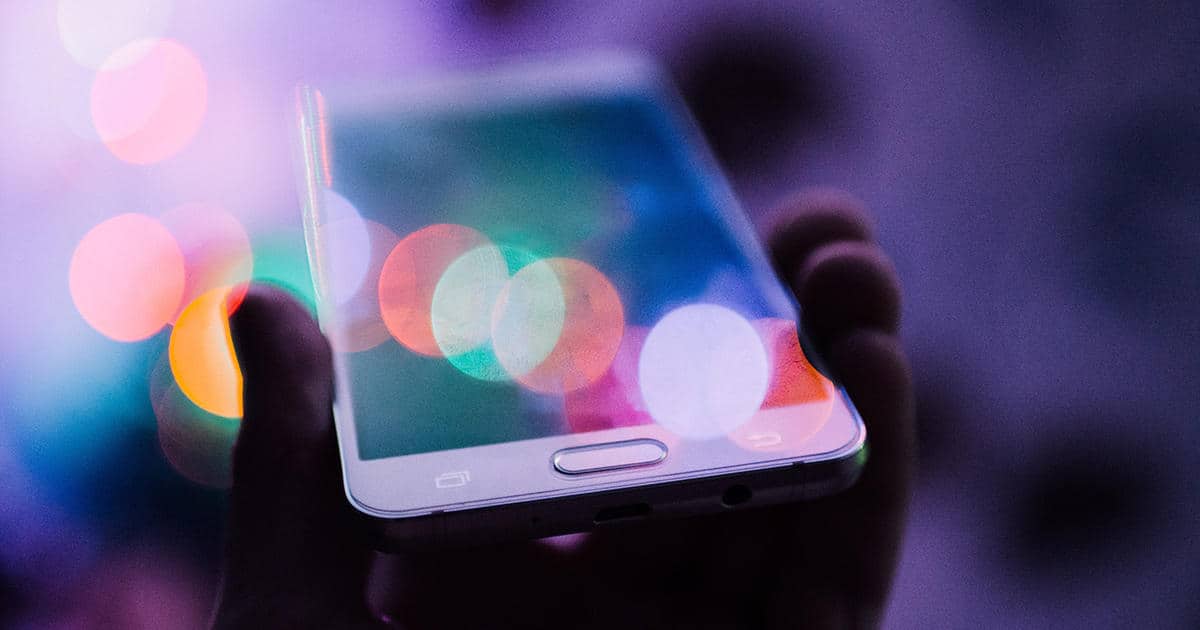 Before we get started on the pros and cons of each platform, it is really important for you to identify what your social media strategy is. If you don't have a social media strategy yet, let's get started by going through the basics.
Step 1 — Set SMART Goals
Set SMART goals that align with your business objectives and make sure that you track these goals with meaningful metrics based on your business needs. Do you want to gain more followers on social media and raise awareness for your company or products? Or are you simply looking to increase inbound traffic and bookings? How many new bookings? These are incredibly important to know when designing a social media strategy that helps you reach your business goals. To learn more on metrics, check out this excellent article by Hootsuite.
Step 2 — Define Your Target Audience
Next, define your target audience and begin to gather data on them. An adventure travel operator offering hiking tours of the Grand Canyon may want to reach more travelers aged 20–40 who are interested in outdoor activities, while a walking tour company in Prague may want to reach more locally-based tourists. A company that just launched a kids cooking class may want to target families.
When you are designing your social media strategy, it is really important to think about who your ideal customer is and begin to think about what their pain points may be. Once you have a target market that you would like to reach, social media networks can provide business users with a lot of useful information on their visitors and followers. This information can and should be incorporated into your strategy.
Step 3 — Check Out What Your Competition is Doing
After you have a good idea of your target audience, it is important to find out what your competitors are doing and how it can impact your strategy. Does your competitor post on Instagram or Facebook every single day? What hashtags do they use? Do they rely more on stories or feed posts? Most businesses are active on Instagram and Facebook but may favor one more than the other. This could present an opportunity for your business to gain more visitors or followers on the channel that they are not focusing on as heavily. You could even put more emphasis on some of the newer social media platforms like TikTok rather than putting a huge amount of marketing effort into Facebook or Instagram.
Step 4 — What are You Currently Doing?
Finally, take a look at your own social media presence. Which platforms are you active on? Are you posting and engaging with your audience consistently? Are there platforms that you aren't on but should be? For more information on specific platforms, scroll down to the next section of this guide.
What Kind of Content Should I Create?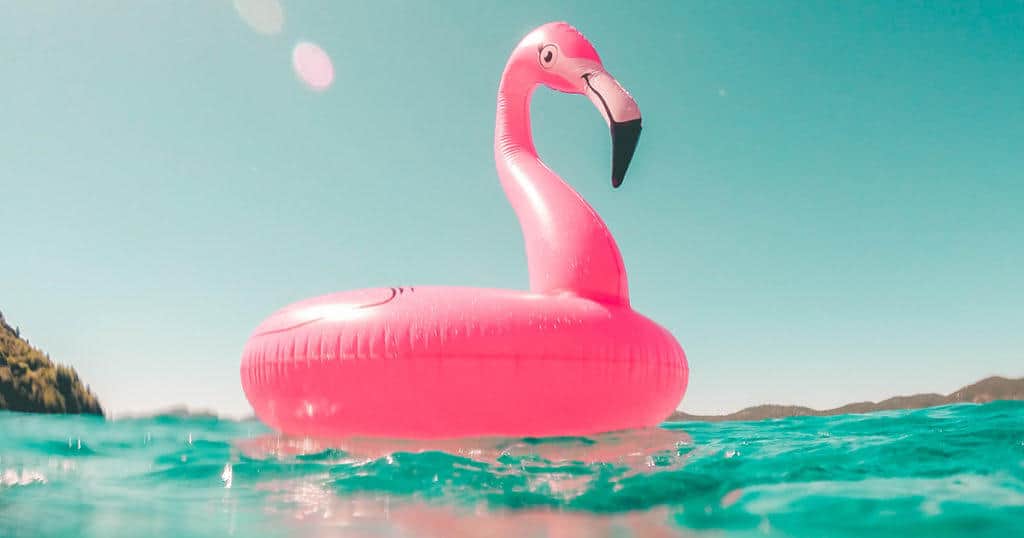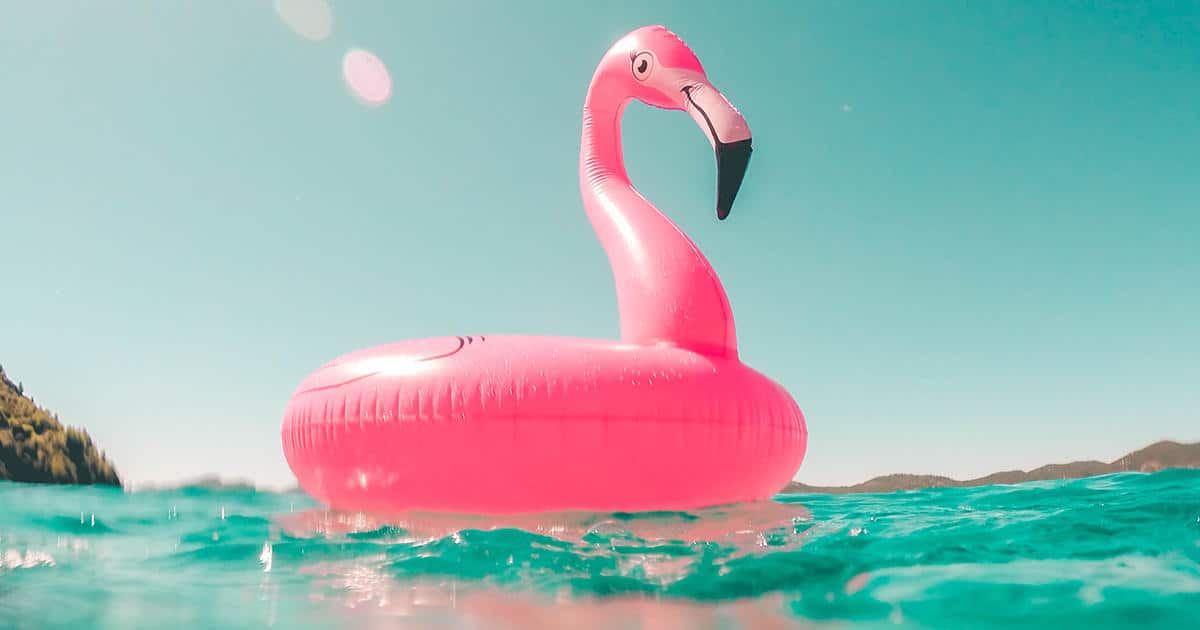 If you are starting your accounts fresh and you're not sure what to do, Hootsuite advises following the 80 / 20 rule which means that 80% of your posts should inform, educate or entertain your audience and 20% should directly promote your brand. It is important that your content adds value for the user. Is your content something that can help them plan their trip to your region? Are you fulfilling a need that they may have? This strategy of adding value rather than selling a product is repeated by almost all social media experts. How you add value is different based on where you are located and what you specialize in. For example, when you operate food tours in a big city adding value may be very different than when you are an adventure tour company located in a rural area), the important thing to remember is that the aim of your content is to help potential guests.
Luckily, creating informative or educational content is relatively easy for tour operators. Put yourself in a guest's shoes. What would YOU like to know when traveling to a new destination? Perhaps these could be things to do, the best places to stay, where to park or even how to get there from the nearest airport? Although the content may not seem like it directly relates to your products or brand, don't forget that it is easy to redirect people to product pages using appropriately-placed hyperlinks, calls to action and widgets.
Once you start to shape your strategy, you can then find inspiration from other companies. What works for them? What are YOU attracted to as a consumer? Remember that while you can draw ideas from other accounts, it is still important to maintain the same voice as your brand.
To make visually-appealing posts on any platform, don't forget to use Canva. Canva is a free design platform that helps you create graphics, collages, carousels, etc. There are easy-to-use templates designed to fit the specs of social media platforms so you simply need to upload your images (Canva also has a huge catalog of free stock photos). Photos of guests enjoying your tours work really well and you can also include behind the scenes pictures of your business (i.e. your office, administrative employees, or the office pet).
When and how Often Should I Post?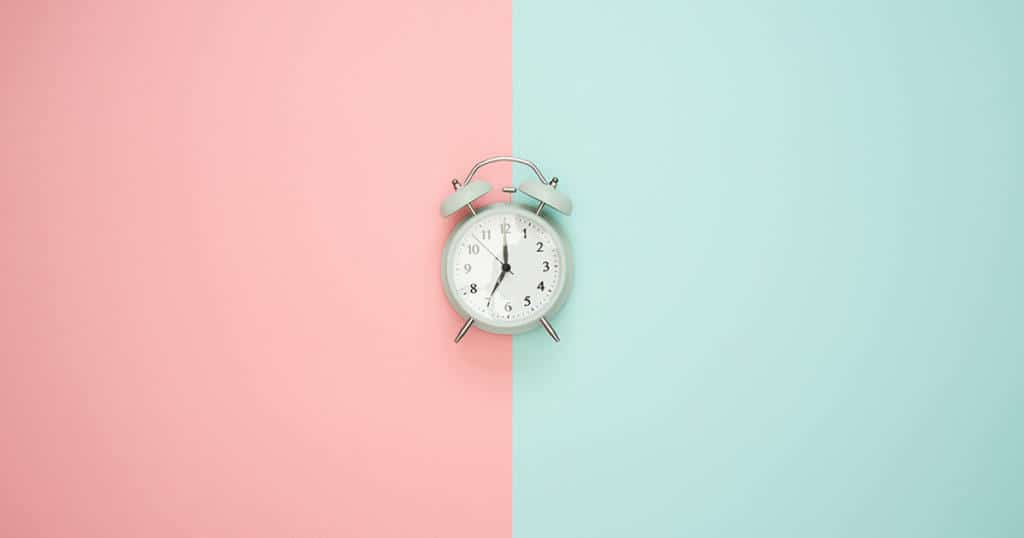 While it would be great to give a magic number of how many times you should post and on what platform, the most important thing is that you commit to a schedule that you can maintain over the long term as consistency is highly valued. If you can only post once a week, then stick with once a week. Social media platforms value consistency more than the number of times that you post.
One potential plan could be to post on your feed two to three times per week and do stories as often as possible on the platforms that offer them. Since stories are located at the top of both Instagram and Facebook feeds, it is a great way to attract a new audience. However, if you are creating a strategy that relies heavily on stories, it is important that your feed is in great shape and can convert those visitors to followers or convince them to visit your website.
You then need to research what are the best times to post based on when your target audience is most active on social media channels. You can find this information on Facebook Insights or Pinterest Analytics.
Although this all may sound overwhelming, one easy way to manage social media is to create a content calendar that will help you stay on track and remain consistent with your posting. Your content calendar can be as simple as a Google spreadsheet with the date, image, caption and hashtags. Creating a content calendar will save you a lot of time in the long run and helps you take a step back and make sure that your posts help contribute to your overall business strategy.
While it is great to post consistently and get lots of followers, if this isn't helping you achieve a specific business goal, then your social media strategy isn't as effective as it could be. Do you want to advertise a new seasonal tour? Are you trying to get more bookings for a specific tour date? Are you offering discounted rates or a competition? Perhaps you are trying to increase your booking window and get more bookings far into the future. These can (and should) all be incorporated into your strategy.
Once you have your content calendar set up, a scheduling tool can then help reduce the daily workload. Later offers a free plan that allows you to post 30 times a month across Instagram, Twitter, Facebook, and Pinterest and can help you get started.
If you have a small team and want to outsource, there are a lot of virtual assistants (VAs) who specialize in social media management and will charge significantly less than an agency. For short-term projects, you can post on Upwork but for longer term relationships, it may be a better option to find someone through VA specific Facebook groups. Alternatively, you can connect with a VA match-making service to help you find an experienced VA.
What About Paid Advertising?
Almost all platforms offer paid advertising opportunities to businesses and each can be used to target different audiences. Each platform has their own advantages and disadvantages regarding costs, reach and return on investment. Below, I will explain in more detail how each platform can be used and provide helpful links to additional resources.
Which Platforms To Use?
Although there are many different social media platforms, the main ones that businesses have been using to market themselves are Facebook and Instagram. Both platforms have a huge reach (Facebook claims it has more than 2.8 billion active users per month and Instagram has more than 1 billion active users) and you are able to create a highly targeted audience on both platforms through Facebook for Business.
Meanwhile, YouTube is becoming more and more popular as a marketing platform with more than 2 billion active monthly users and Pinterest has proven itself as a great search tool to drive traffic to websites. It has more than 320 million active monthly users. Each platform will be discussed in more detail below.
Tiktok is a relatively new player in the field and can present an opportunity to reach different markets. While Tiktok used to be considered a platform for teenagers and young adults, as of December 2020, over 65% of users in the United States are older than 20, and 38% are over 30.
Remember: you don't have to be everywhere. Identify two to three channels where you know your audience hangs out and create high-quality content that adds value.
Please keep in mind that the purpose of this is to serve as a basic guide to social media strategy and paid advertising. Every business has unique needs and goals and it is impossible to make blanket recommendations. As mentioned previously, it is extremely important to monitor your metrics on each social media platform and use these to shape your advertising strategy.
Facebook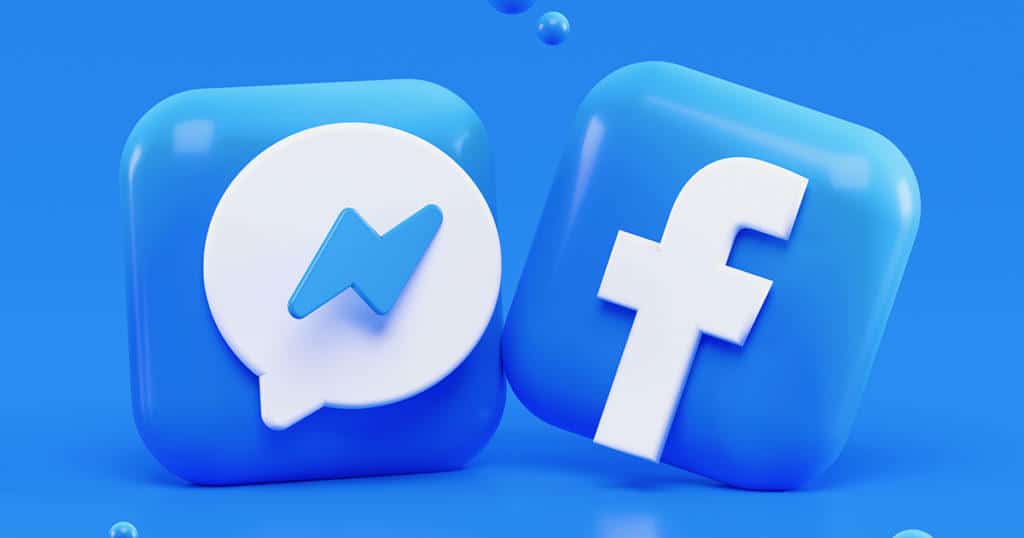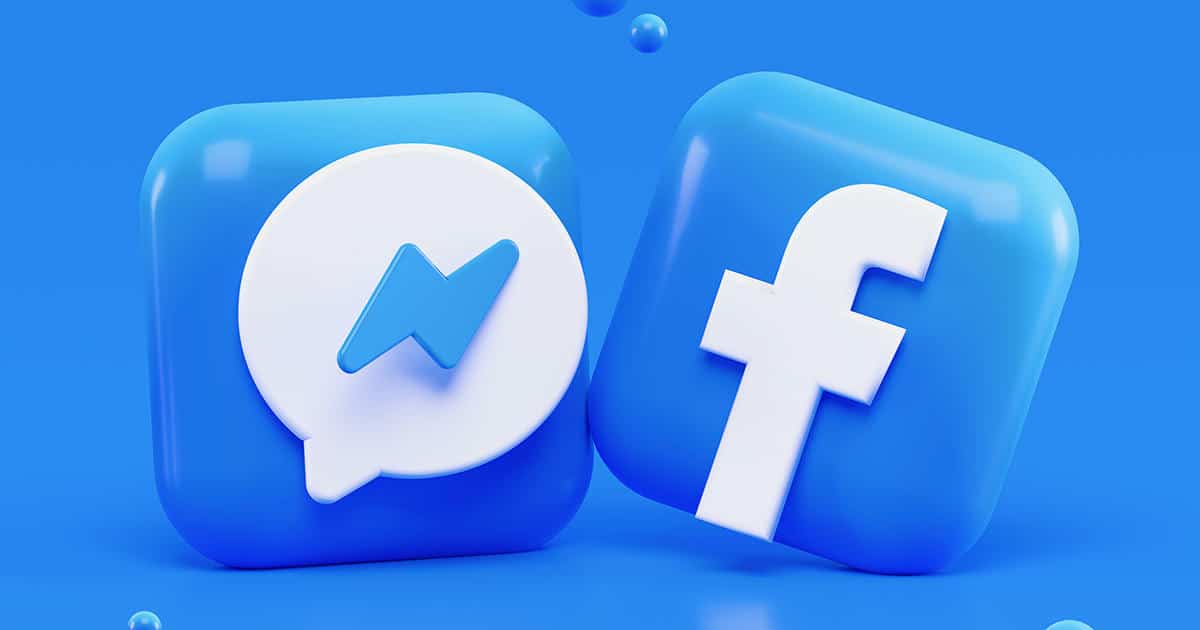 Overview
Facebook is a fantastic platform for engaging with your target audience. It can help build your reputation, reach new customers and stay connected. It effectively serves as a voice for your brand. Although the platform's popularity has decreased amongst younger users, it has grown in popularity amongst adults and senior citizens (i.e. often the decision-makers AND the people who have more discretionary income).
Key Tools
Facebook has a plethora of options that you can use as a business to promote your brand or tours including the Facebook feed, stories, events, and advertising (which will be covered in more detail later).
The Facebook feed is a great way to make company announcements which can cover anything from new tours, highlights of staff members, community service projects that you support, etc. This almost serves as a mini blog for your business.
Stories are another great way to reach potential customers. Stories are usually only visible for 24 hours but they appear at the top of the normal Facebook feed. With stories, you can play around with different types of media and luckily, videos do not need to be high quality to be used. Make your story stand out by applying graphics from Canva and don't forget to include your logo for brand recognition. You can also easily track how many people have viewed your story and if someone comments on it, you receive it as a direct message. This is a fantastic opportunity to engage with potential customers one-on-one.
One hidden gem for businesses is Facebook groups. In the travel space, there are plenty of groups focusing on different destinations, solo travel, families, etc. If you are in a location with a large international community but have had a huge decrease in tourists because of Covid, this could be an incredible source of leads from local markets. Regardless of whether you are trying to reach local, domestic or international markets, these groups are a fantastic way to monitor trends and are a place where you can gain visibility and give helpful information to travelers. This is a great way to gain leads and can increase your conversion.
Facebook bought Instagram in 2012 and the advertising for both platforms is carried out through Facebook Business Suite. Setting up ads is very simple and Business Suite walks you through the process. You can choose the goal of the ad, such as directing visitors to your website, more bookings, receiving more messages or more leads. You can then target a particular demographic based on age, gender, location and interests. You can also adjust your daily budget and see how this impacts the potential reach of the advertisement. Facebook is known to give a high return on investment and allow businesses to attract local markets. This is extremely beneficial as Covid-19 continues to be the cause of lockdowns and border closures around the world.
Trip Consideration is probably one of the biggest benefits for tourism-related businesses when advertising through Facebook. According to Facebook: "the trip consideration feature allows you to optimise your ad delivery to reach a broad audience of people who intend to travel." This is extremely helpful for tourism businesses who want to attract guests who are at the very beginning of their travel journey and are looking for inspiration on where to go. Trip consideration enables businesses to advertise to the right consumer at the right time.
Best Practices
As mentioned previously, social media channels greatly value consistency. Do research as to when your target market is most active and plan your strategy accordingly. Facebook is an excellent channel to stay connected with previous guests and create engagement. You can ask what their favorite memory is of a particular destination or even ask who their favorite tour guide was. This allows your business to stay fresh in their minds which can hopefully create repeat customers and increase word-of-mouth advertising (which is often the best kind of advertising!). It can also help you create and maintain a reputation as being a trustworthy and dependable tour operator.
Trip consideration can be a powerful tool to reach your target market but it is important to show content that inspires them to travel to a destination such as strong and appealing visuals rather than simply relying on promotions or prices. Like other forms of social media, it is important to give information that will genuinely help guests in their planning process.
If you decide to become active in Facebook groups, make sure to provide useful information and add value. Do not spam or blatantly advertise. Most groups do not allow this and you can get banned from the group. It can also leave a negative impression in a future guest's mind.
If there aren't any active groups covering the destination of your tours, you can even create your own! Cultivating and managing a group can take up a lot of time and resources so it is important to weigh up the costs versus the benefits.
Additional Resources
Facebook Blueprint offers online learning courses, training programs, and certifications to help you take advantage of Facebook's marketing tools.
The Ultimate Guide to Facebook Marketing offers a basic guide to marketing on Facebook. It was published in 2017 so some of the information may be a bit out of date.
How to Advertise on Facebook by Hootsuite gives a breakdown of different types of advertising on Facebook.
About Trip Consideration by Facebook gives you more information on Trip Consideration ads.
Instagram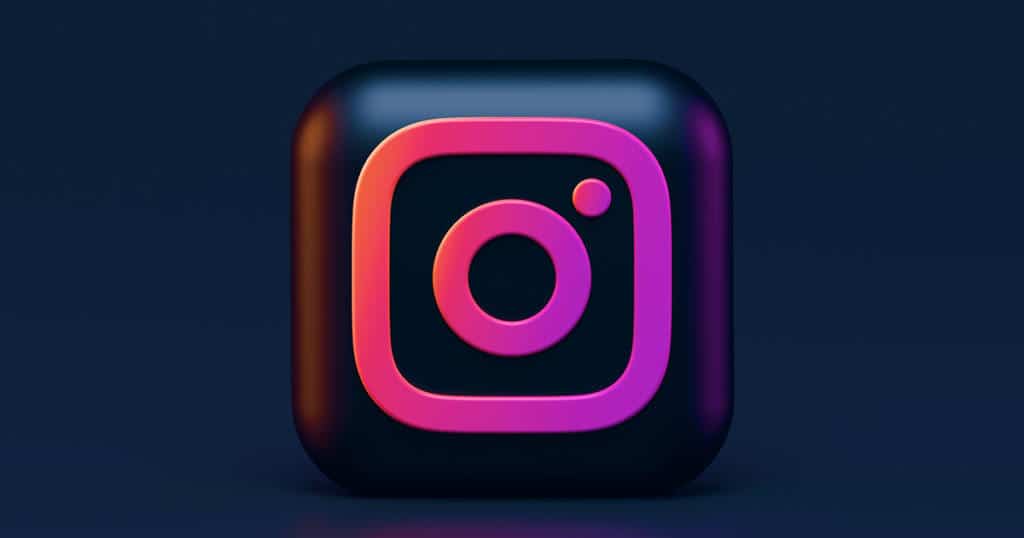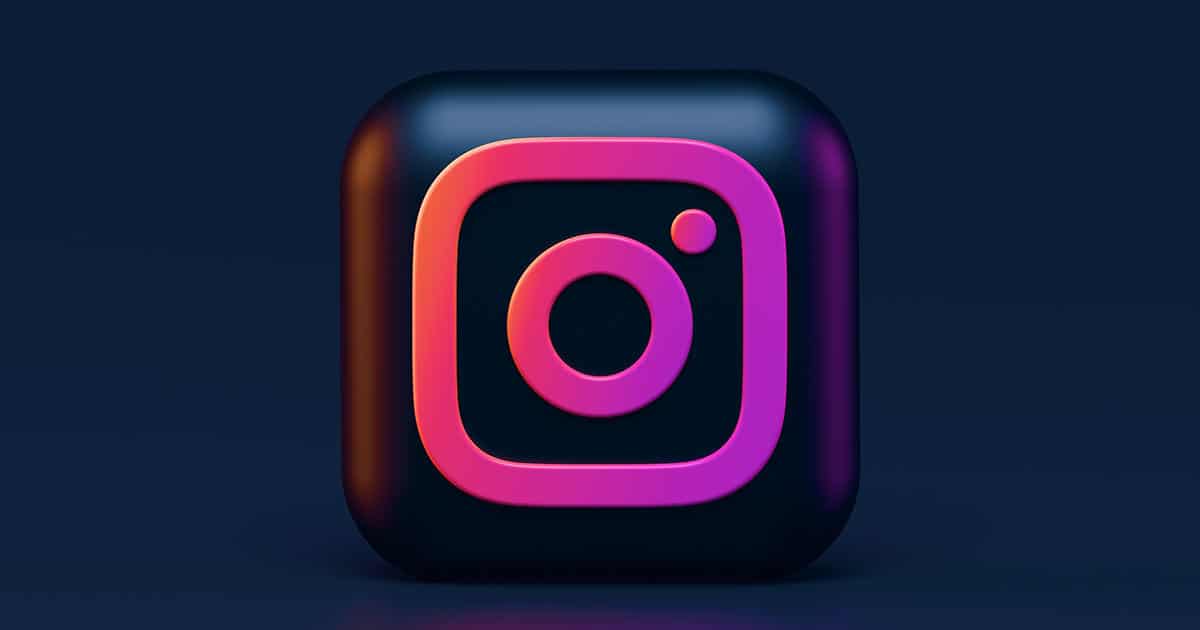 Overview
Instagram is a platform that is predominantly used to share photos and videos. Although the platform is 10 years old, it continues to grow. According to a February 2021 article on Wordstream.com, 200 million Instagram users visit at least one business profile per day and 81% of the users also use the platform to research products and services. Instagram generally reaches a younger target audience than Facebook with 25–34-year-olds representing the largest advertising group.
More interestingly, based on recent research completed by Facebook, Instagram users generally use the platform to research their interests and travel is the most searched area of interest. This means that Instagram is a great platform for travel companies to be on but also that it is super competitive to get noticed through organic traffic. You can find more information on Instagram statistics here and advertising your business on Instagram here
Key Tools
Instagram is a bit unique in terms of content. It is a visual platform and you need to have high-quality imagery. Photos of your tours or the areas that you are active in, behind-the-scenes stories and product updates are a great way to engage with Instagram users who are interested in your destination or the type of activity you provide. You can use hashtags to attract more followers and appear in more searches.
Like Facebook, you can post stories on Instagram which appear at the top of the feed. As of 2019, 500 million accounts view Instagram stories per day. The stories have a very short shelf-life so consider this when you are investing resources in creating the content.
Best Practices
When considering your strategy for Instagram, one of the most important things to keep in mind is that your ultimate goal should be people sharing, saving, or commenting on your posts. This is much more important than the amount of likes you get and will impact the algorithm and how easy it is for your content to be found.
User-generated content is also a great way to gain trust, increase engagement and loyalty on Instagram. Best of all, this works perfectly for the tourism industry. This could be as simple as asking customers to tag your company in their posts. If you would rather keep things a little more in your own control, you can even ask your tour guides to take photos during the tours (you will need to have a signed agreement from the guest that the photos can be used for on social media).
Additional Resources
Instagram for Business with a Social Focus is a podcast that offers short shows with easily actionable steps to improve your social media presence.
The Ultimate Guide to Using Instagram Hashtags explains why hashtags are still relevant and how you can use them most effectively in 2021.
Pinterest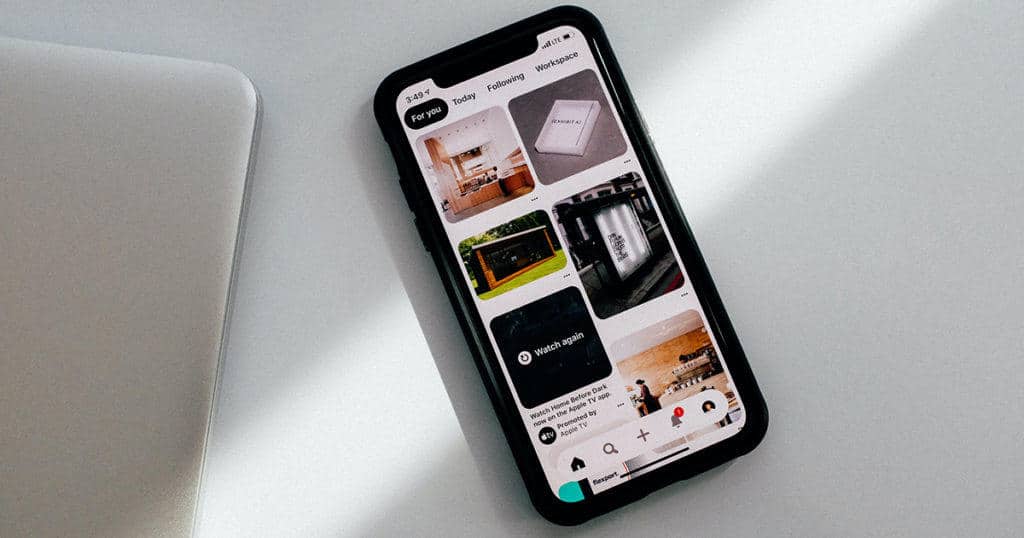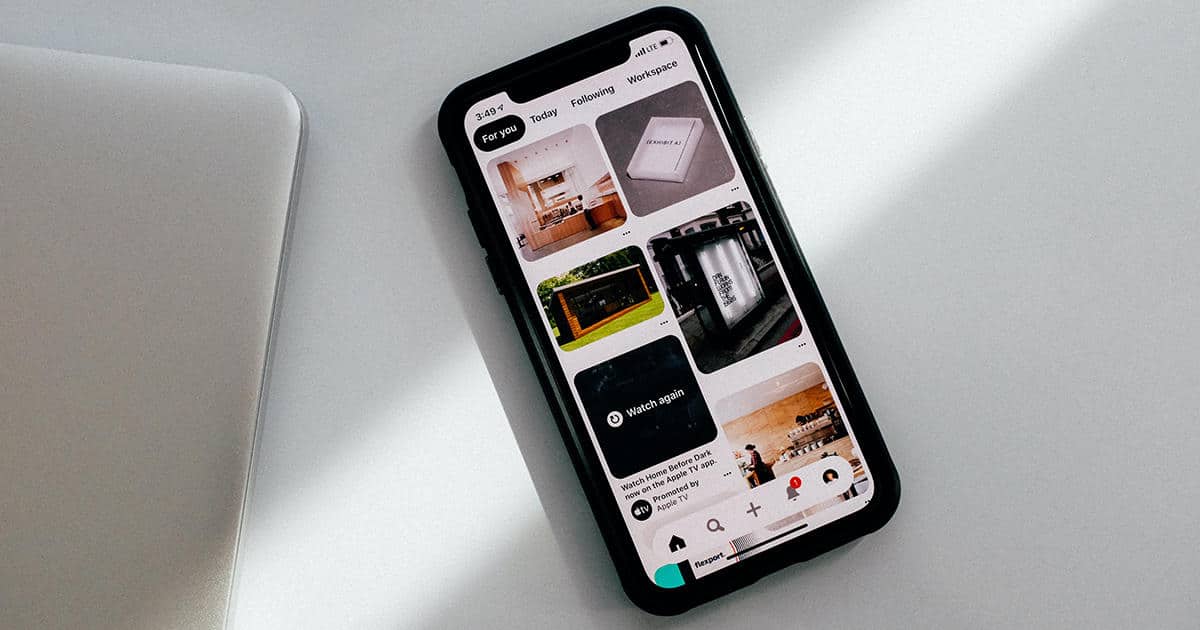 Overview
Pinterest is a great tool to reach a new type of customer and is designed to drive traffic away from the platform and onto your website. Rather than thinking of Pinterest as a social media platform, it is better to approach it as a search engine. Unlike Google where you see a long list of website links, with Pinterest, you see pictures, videos, and other types of visuals (otherwise known as "pins").
What makes Pinterest even more intriguing are the people that use it. By Q4, 2020, there were 459 million users with 44% of these based in the U.S.. 71% of these users are women and 8 out of 10 moms use Pinterest for inspiration (and the key decision-makers regardings household purchases). 41% of users earn more than $75,000 per year and 38% have a college degree and above. You can learn more about Pinterest's impressive stats here.
Key Tools
Pinterest is an often-overlooked search engine. While most businesses aren't familiar with the benefits of using Pinterest, many travel bloggers and tours and activity providers are currently active users on Pinterest and have incredibly large amounts of followers. For example, Nomadic Matt has 21,000 followers and 1.6 million monthly views while Intrepid Travel has around 16,000 visitors and 448,000 monthly views. If you want to find out more about how Nomadic Matt was able to achieve this, check out this extremely helpful article he wrote here.
Although the article is specifically targeted to travel bloggers, activity providers can use the platform in the same way. Imagine if you are a guest searching for things to do in New York City and find an extremely helpful and informative blog article that a tour operator created. The chances of you booking a tour with them would probably be higher than booking a tour with another company who didn't provide useful information.
Like Instagram, Pinterest relies very heavily on visuals so it is really important to have good quality imagery. Canva has pin templates available for free where you can add text, graphics, etcs to your images. You can upload pins directly onto Pinterest through Canva which makes things even easier. This approach ties in really well with travel.
Besides normal pins, you can also create story pins. They can consist of videos or photos and are a great way to get noticed. Unlike Instagram or Facebook where stories expire after 24 hours, Pinterest stories are visible on your boards and can have a long shelf life.
Experts say to post a minimum of 5 pins per piece of content in order to optimize your traffic.
You can advertise on Pinterest once you have a business account (which is highly recommended because of the great analytics tools that you then have access to). The ads function the same way as other pins. However, by advertising, your pins can receive additional exposure in relevant searches and appear in user's home feeds based on their historical activity. You can advertise using standard pins or carousels (which are perfect if you are trying to advertise multiple tours or locations. Like the other channels, you can target an audience based on age, gender, and location.
Personally, I am a very frequent traveler and I love searching for location-specific articles on Pinterest. It has helped me find new bloggers that focus on particular parts of the world but do not appear within the first few pages of Google. For a recent trip to Colombia, I solely used Pinterest to find inspiration as to where to travel to and what to do. The imagery really helps me decide at a glance if a blogger and I have similar travel styles and interests. I have yet to find any tour operators or activity providers that are taking advantage of this which represents a huge opportunity for small travel businesses.
Additional Resources
Simple Pin Podcast is great for people who want to learn more about Pinterest.
Pinterest Marketing and Advertising is an easy-to-follow Udemy course that walks you through the process of setting up and optimizing a Pinterest business account.
Pinterest Trends gives insight as to what people are searching for. Although it is currently only available for the US, UK, and Canada, new countries may be added soon.
The Ultimate Guide to Pinterest Ads provides a basic framework for getting started with Pinterest ads.
How to Increase Your Traffic with Pinterest by Nomadic Matt is a guide created for travel bloggers by one of the world's most successful bloggers. However, the tips and tools provided are extremely helpful for all tourism businesses.
Twitter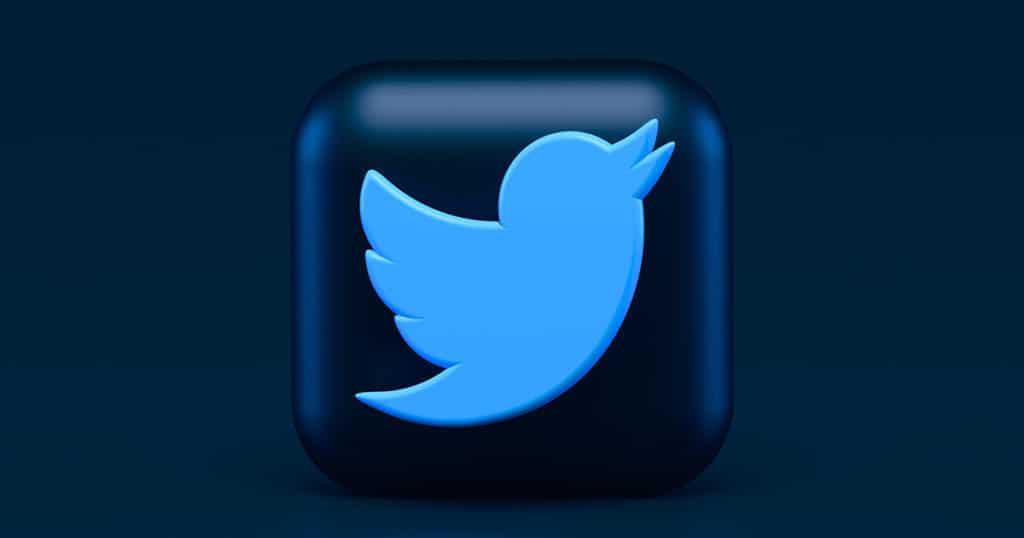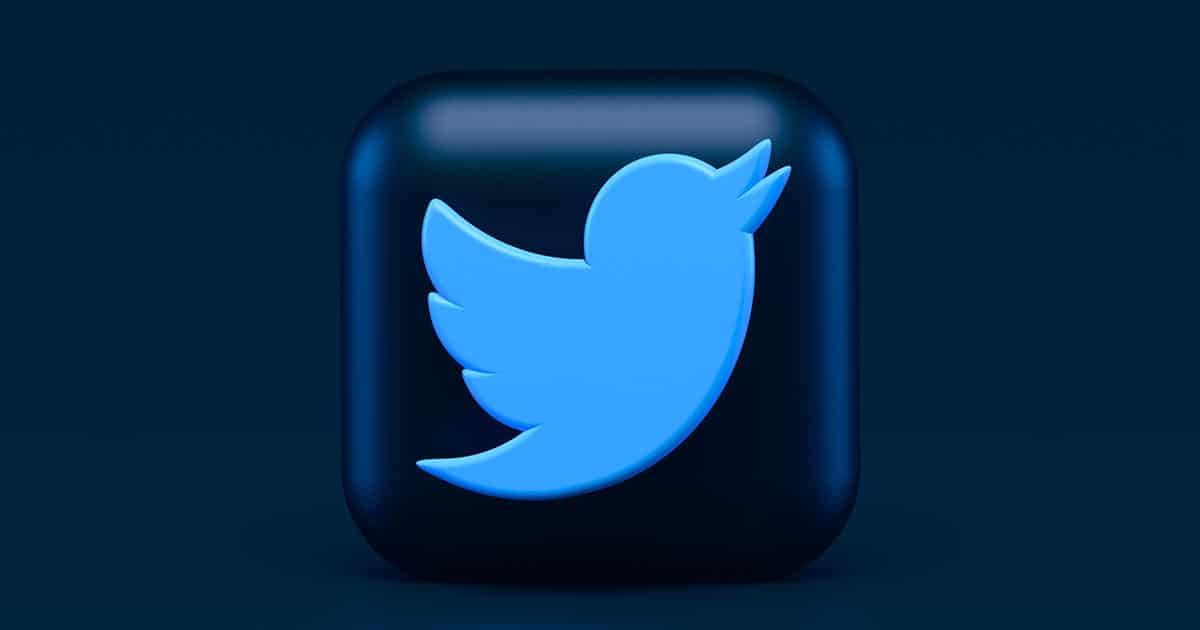 Overview
Twitter is a great tool for spreading your brand identity concisely and clearly (in 280 characters to be exact!) and has become an important tool for businesses to connect with their audience. 92% of businesses tweet at least once a day and 42% post between two and five times per day. There are over 192 million daily active users and 63% of those users are aged between 35- and 65-years-old. 66% of users are men which makes it much more male-dominated than other social media platforms (and could create an interesting marketing opportunity).
You can find more statistics on Twitter here.
Key Tools and Best Practices
Like Instagram, you can use hashtags to spread your content and by doing hashtag research, you can increase your chances of getting in front of your target audience. Like with other forms of social media, make sure that you are adding value with your content rather than simply being a disruption. It is also important to monitor your metrics to see how many people are clicking on your links or engaging with your content.
Twitter pushes you to be short and sweet with your message and branding, but, more importantly, it is also an incredibly important channel for customer service and engagement. This is where Twitter really stands out as a social media platform. In fact, customer service interactions on Twitter have increased by 250% since 2015 according to Knapton Wright, a UK-based marketing company. The average Twitter user now follows five businesses and many people head to Twitter when they have a customer service issue that they would like resolved. This has replaced traditional methods and it is extremely important that businesses monitor this and react quickly if there is a complaint. Actively responding to tweets can help increase customer satisfaction and 77% of Twitter users claim to have a better impression of a brand when they respond to a tweet.
You can also use Twitter to see what people are saying about you by searching for your own brand name. Are they talking about having a great experience with you or are they complaining? What actions can you take based on this? To take it one step further, you can even try searching different terms related to your business to identify new trends that you can take advantage of in your marketing campaigns.
Twitter allows promoted tweets that will appear in a user's feed or search results. The set up is similar to Facebook where you can choose by location, age and gender and you can choose whether you want to drive click throughs or traffic and get opt-ins. However, you can take it one step further and target visitors based on interests, and keywords. Make sure to start off with only a few interests as choosing too many will make it very difficult to analyze which ads worked best. For a step-by-step guide on setting up Twitter ads, check out this article from Social Media Examiner here.
Additional Resources
The Ultimate Guide to Using Twitter for Business in 2021 is a great guide by Hubspot to help you stand out on Twitter and use it as an effective marketing tool.
12 Powerful Twitter Marketing Tips (that Actually Work) is another great article by Neil Patel that gives simple, easy to follow instructions on setting up your business profile.
YouTube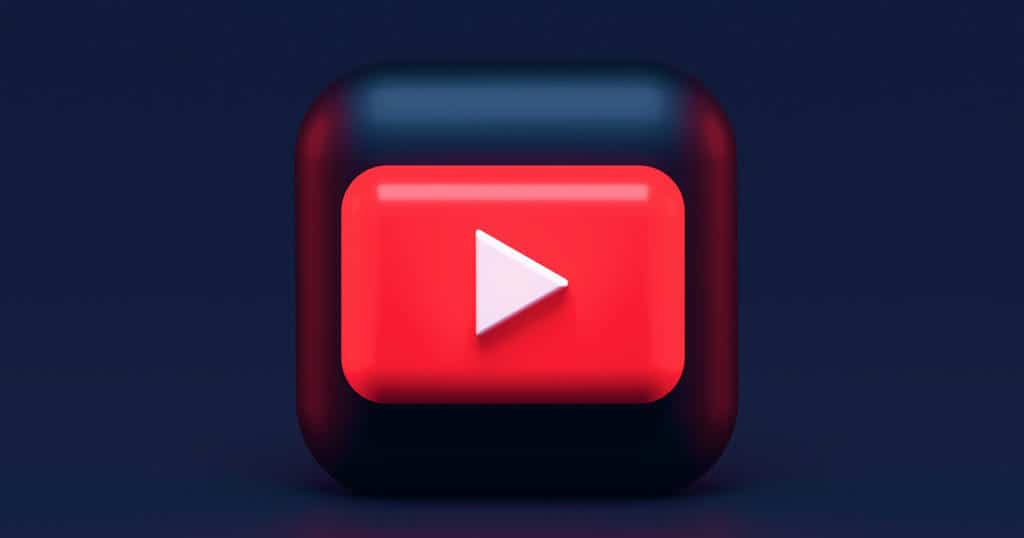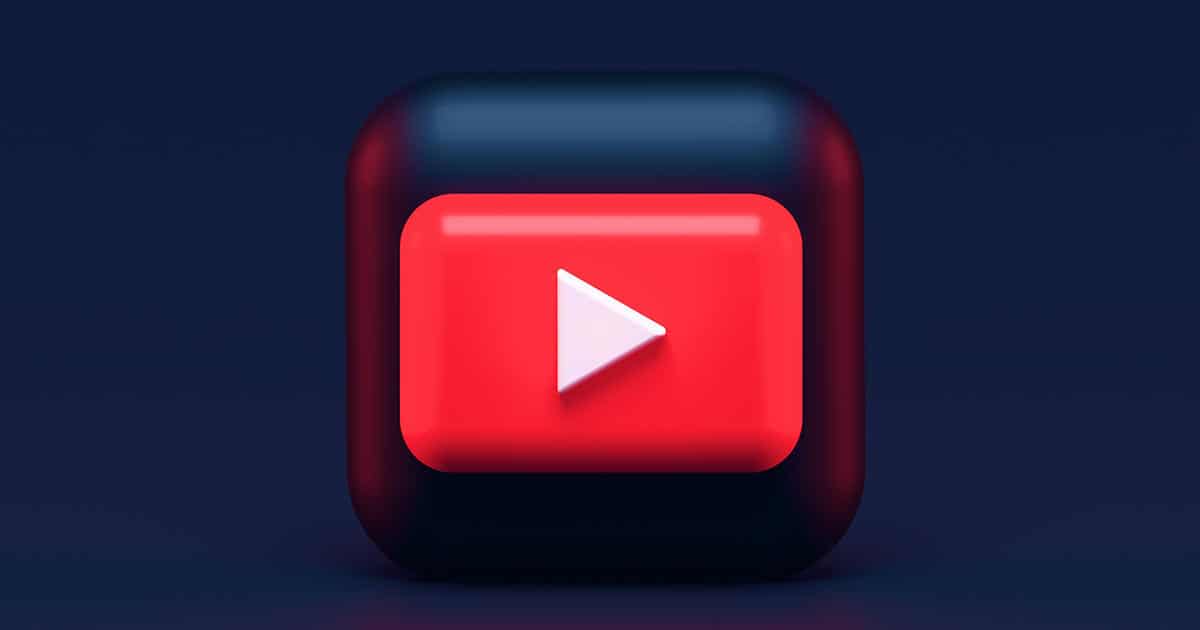 Overview
YouTube is a relatively new platform for marketing your business but it is slowly becoming more and more important as the popularity of video content continues to increase. As of 2021, 74% of adults in the United States use YouTube and it is currently the second most used search engine after Google. Unlike other forms of social media, YouTube is also very popular amongst all age-groups. Interestingly, the amount of non-mobile hours are increasing as more and more people are watching YouTube videos through their TVs.
62% of businesses currently use YouTube as a channel to post video content so it truly is becoming a marketing channel that can't be ignored. You can get more details on YouTube's statistics here.
Key Tools
The tours and activity industry is the perfect source for creating video, especially with the increase in virtual tours that we have seen in 2020. While creating videos may seem a bit daunting and expensive, many mobile phones are able to shoot high-quality videos and there are free editing tools that can help you shape your footage into a finished product.
For tour operators who are comfortable creating video content (and there are many, many reasons why you should become proficient in it), YouTube ads could be a great alternative to advertising your products. The CCP is much, much lower than on Google and you can use a viewer's previous search history when targeting your ads. Since video is the new trend for content creation, this could be an untapped market for many tour operators.
YouTube offers three different options for advertising.
TrueView ads are the standard video ad types and advertisers only pay once a guest has stayed on their video for more than 30 seconds. Trueview ads include video discovery ads which appear on the YouTube homepage, search results and related videos sections and in-stream ads which are shown before another video.
Pre-roll ads can be played before, during or after another video and can not be skipped through. These ads are done on a pay-per-click basis so it is important to have a strong call to action which can convert into sales once reaching your website.
Bumpers are the final type of ad and can only be six seconds long. This is very short but can be used in conjunction with a longer video if it makes sense for your product and market.
Additional Resources
YouTube Ads for Beginners is an excellent resource by Hubspot to get you started on YouTube ads. It gives a lot of info on the specifications that you need to follow when creating ads and is very helpful.
Arival's Content Mastery Masterclass by Chris Torres gives fantastic insight into creating videos of tours and helpful information about video production. 
TikTok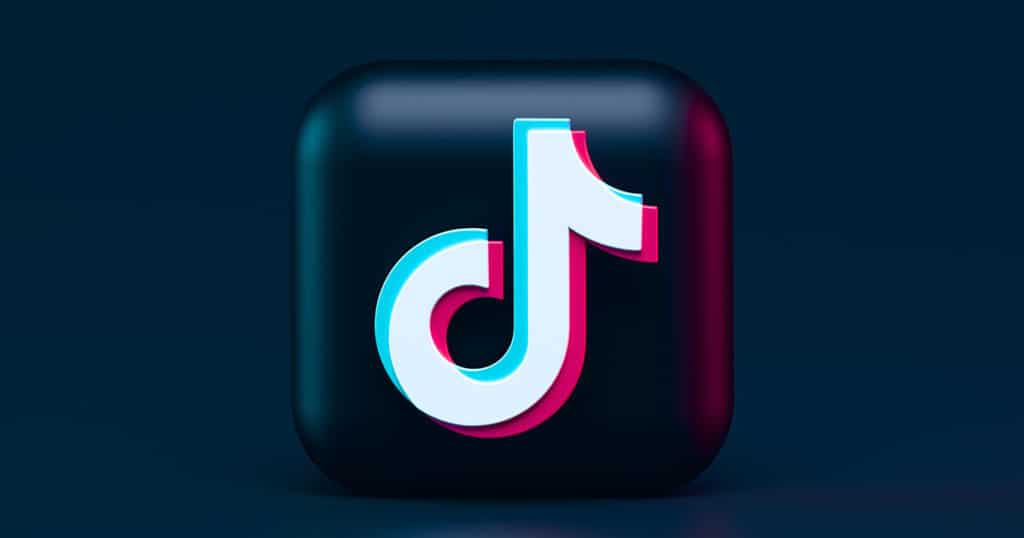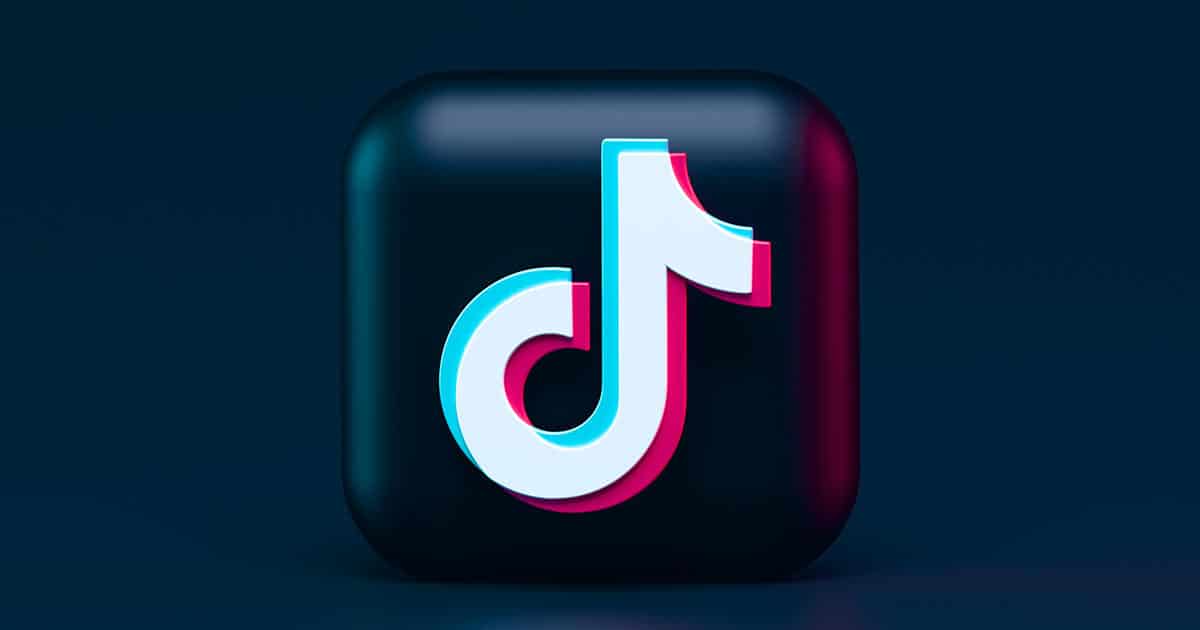 Overview
TikTok has recently exploded onto the scene. When it first entered many markets, it was seen as something for kids. However, there has been a huge increase in adult usage and more and more companies are looking at it as a marketing opportunity. Like Instagram and Facebook stories, TikTok publishes short videos. However, unlike Instagram and Facebook stories which focuses on who you follow and your past views, TikTok shows content to visitors based on "personality traits" including past content consumption (what posts visitors liked and engaged with most in the past), location, the amount of time that visitors spend on posts, keywords used, and what videos a visitor skipped. Their goal is to keep visitors on their platform so they show relevant content to them.
This ends up being a great opportunity for businesses because TikTok offers high organic reach and engagement. There is also a good chance of going viral, especially if you have high quality content. The best converting content is educational and informative — TikTok is investing heavily in educational content under the #LearnOnTikTok campaign. The great thing about this is that it opens the door for tour companies and activity providers to educate their potential guests on a particular area. You can provide tips on what to do in a town or city, start a #challenge, or even provide a video snippet of a virtual tour. Videos can be up to 60 seconds long if they are shot using the TikTok app or even longer if you use a 3rd-party tool.
As with all social media, it is important to make sure that your content is relevant and useful. Does it add value or is it solely advertising?
Key Tools and Best Practices
TikTok is a great advertising channel for businesses looking to target younger consumers (and could be really beneficial for adventure travel or extreme activities like skydiving, bungy-jumping, etc). One thing that is really interesting with TikTok is that they offer an automated creative optimization which builds ads using your own images, videos and copy and then tests them for you. This could ease a huge amount of the guesswork and time dedicated to creating your own ad content. TikTok also offers Smart Video Soundtrack which pairs your ad content up with appropriate music.
TikTok really values authenticity and creativity so it is important that your ad does not look like one. Provide value to viewers and a call to action that makes them want to learn more about your products.
Additional Resources
How to Create a Successful TikTok Marketing Strategy by Hootsuite is a step by step guide that shows you how to create a TikTok marketing strategy from scratch.
8 Useful TikTok Marketing Tactics by Neil Patel is a concise and extremely helpful guide for using TikTok as a marketing channel.
Is it Working?
There are obvious benefits to each major social media platform. While all platforms allow you to segment and target audiences, some are more likely to help you reach a particular market while others are better for a particular medium (images vs. text vs. video). Most travel companies are actively using Instagram and Facebook and these platforms are becoming a necessity for reaching audiences. Meanwhile, Pinterest, TikTok and YouTube offer a unique opportunity.
With all of these platforms, figuring out the algorithm can make or break your social media presence. It is no longer enough to post good content with hashtags and wait for it to be discovered. With most platforms, it is important to post content that influences people to save or share it.
So how can you tell if it is working? Most importantly, if you have Google Analytics set up properly, you should be able to see if social media channels are converting into sales. You should also follow your engagement figures instead of relying on likes and followers. When you find content that works for you, you can continue to build on that.
Travel Companies Are In A Unique Position
Social media has become a bit of a beast. From something that didn't exist 20 years ago, social media now shapes our communication, media consumption and purchasing decisions. Travel companies are in a unique position because they are offering a product which fulfills a need and just happens to be one of the most searched subjects on social media. Regardless of which platforms you decide to focus on, it is most important to post value-adding content consistently.
Additional Resources
There are a lot of resources available to learn more about social media management. From e-learning courses to podcasts to websites to this handy guide, you have everything you need to make a killer social media strategy.
Below are resources that I used when writing this guide and I hope that you find them as beneficial as I did!
Hootsuite and Adspresso by Hootsuite offer hundreds of resources on social media and is a great starting point to learn more about social media strategy.
Social Media Examiner has a lot of great content with short concise articles that can help you solve your social media questions quickly. They also have a very helpful podcast that you can listen to while on the go.
The Freelance Friday Podcast helps you get started with social media management and covers the basics that you need to know when you start focusing on social media growth.