Not everyone likes guided tours, but you'd be hard-pressed to find a traveler who doesn't think an appetite-fueled outing in a dynamic destination sounds fun.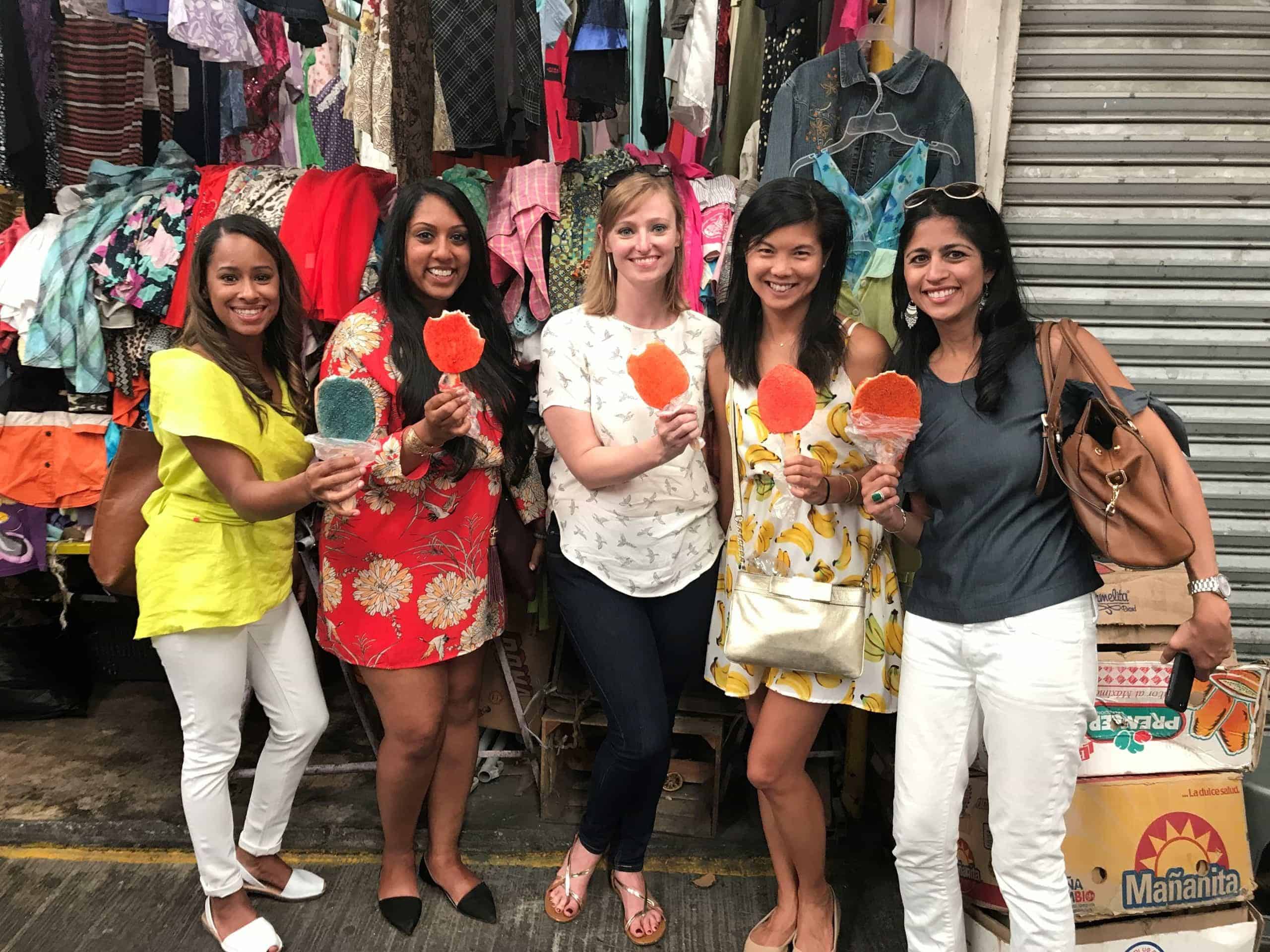 Such was the experience Rocio Vazquez Landeta aimed to cook up in her hometown of Mexico City when she founded Eat Like a Local, a company that strives to craft "food tours for tour haters." Or, more accurately, to create "food safaris," a term that describes "a journey through Mexico City's local life, using food as an excuse to explore," says Landeta. "It's always an adventure, and that's how we like people to live!"
From fine-dining restaurants to street food stalls, Eat Like a Local stands out by catering to different dietary restrictions, and to those on special occasions—such as bachelor parties and honeymoons. She's dedicated to making engaging tours to fit a multitude of traveler styles. "My tours cater to the level of adventure the clients want," she says. "It could be as crazy or as chill as they need."
Landeta weaves her world travels, her culinary background and her insider knowledge of Mexico City's legendary gastronomy to create a food tour that appeals to all—even those who normally don't take food tours. Here, Landeta reflects on the five reasons her business is a breakaway success so you can incorporate some of her practices into your own food tour.
Get Ground-Level Involved
If you book a food safari with Eat Like a Local, there's a 50% chance Landeta will be your personal guide—a tactic that's both advantageous to the company's success and indicative as to why it has achieved it.
By staying involved on the ground of her operation, Landeta views her business from all angles. Weekly interactions with her customers allows her to quickly make informed executive decisions. If one aspect of her tour isn't working, or customers don't seem like they're having a fun time, she can rapidly identify problems and remedy them.
Her involvement also points to her being in the right industry—it brings her joy to see travelers sharing what she thinks is the best part of her hometown—the food! This keeps her going when the going gets tough.
Your takeaway: Even if you have a full staff of food tour guides, make an effort to continue guiding a few tours per week to understand the needs of your customers and their experience.
Be a Traveler
An avid traveler herself, Landeta says she often learns new ideas from other tour operators. "How often have you been on a tour where the guide is constantly speaking, and you want to kill him?" she laughs. "Every trip I take, every tour I book, from food tours to horror tours, all kinds of experiences, I come back and change how I operate." Traveling allows Landeta to see things from her customer's perspective, which enables her to better serve them.
For example, when traveling in Vietnam, she was overwhelmed by the huge variety of street food vendors. While it's easy to find restaurant recommendations, it's more difficult to find reputable street food options. "After that trip is when I decided to include more street food in all my tours instead of restaurants where people can go easily on their own," says Lendeta.
Your takeaway: Learn from other tour operators. Set aside time to travel each year, and book several like tours during your trip. (And make sure to attend Arival Events, where you'll have the chance to network and exchange new ideas with tour operators from around the world.)
Use Food to Tell the Deeper Story of a Place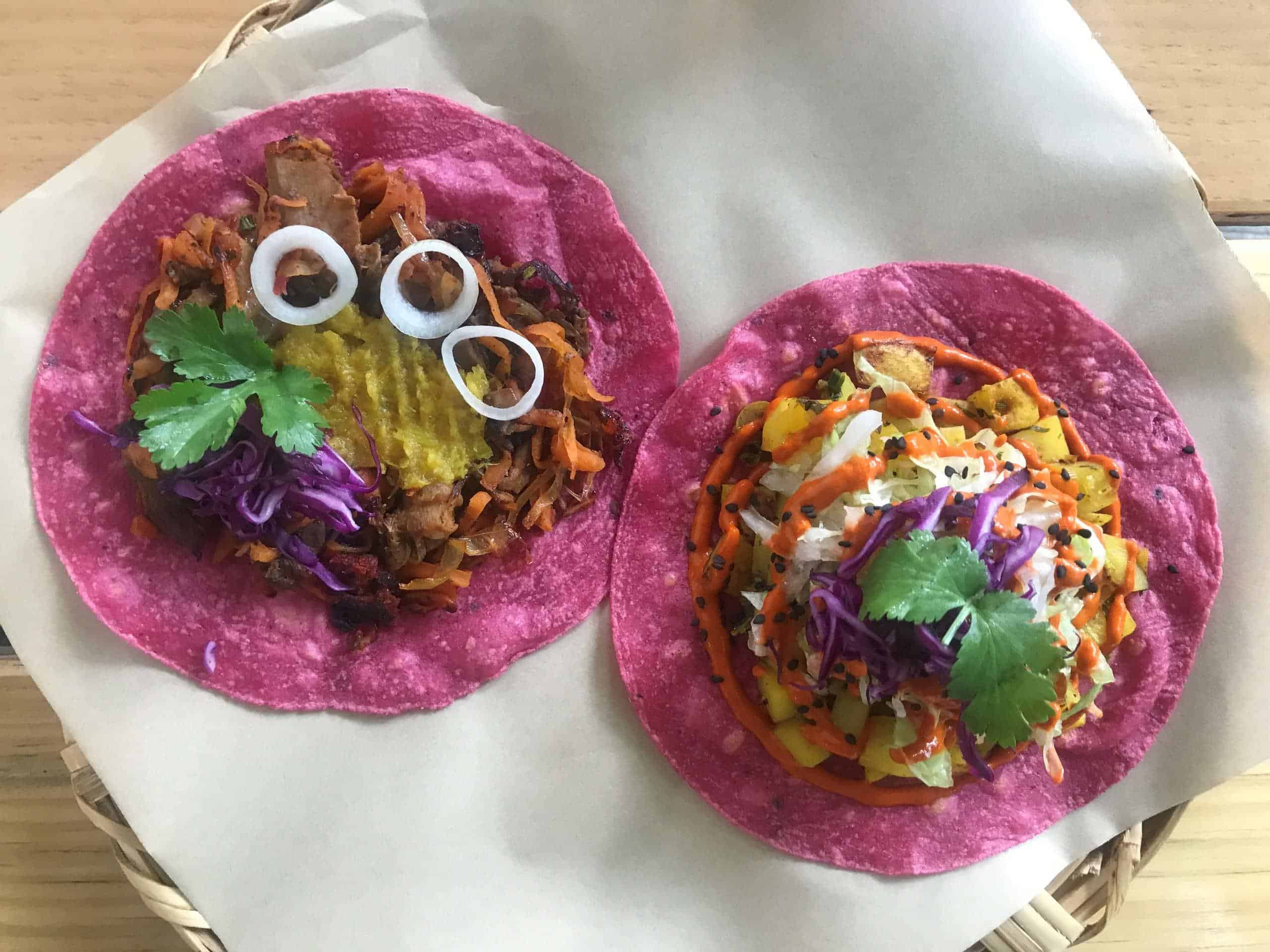 One of the best parts of local cuisine is that it's emblematic of a destination's culture, which enables Landeta to tell an authentic, lively story of Mexico City and Mexican food in general.
"The food is history," Landeta says. "With every historic event, the food changes. For example, pork, chicken, beef and goat came from Spain. Before the conquest, the Mexican diet was mostly vegetarian. Every stage of our history changes the way we cook. My tours are journeys through Mexico's history, from pre-Hispanic dishes to the cutting-edge modern food."
Binding culinary with history is one way—if not the best way—to help travelers understand the past (and present) of a destination.
Your takeaway: Become an expert storyteller in the foundation of specific dishes that are mainstays in your food tour. Specifics count—people love hearing about quirky, unexpected stories. Contact your local DMO, or your city's historical society for deeper insights into events that impacted food culture.
Build Strong Relationships with Food Providers
Landeta says strong relationships with local food providers are a quintessential ingredient to her business' success. "It is everything," she says, "Most only work with the tour operators who are willing to make a fair deal. Us paying good prices is key—when we enter a stall or restaurant, our clients are welcomed like old friends. Everybody is happy to see us and they are really accommodating with dietary restrictions."
Her food provider relationships are also vital because they offer flexibility within her tours.
"Every day is different," Landeta explains, "We need to be willing to take different routes, explore and discover. My relationship with the vendors makes it easy for them to modify recipes and create special dishes for my clients."
For customers with very strict diets, such as vegan, raw or autoimmune diseases that require special preparation Landeta worked with vegan and raw chef Astrid Ceballos, to create a special tour called Vegan Market & Roma Norte Adventure, which combines vegan mexican food with a flower market. "Travelers enjoy our tours while we take care of their needs."
Your takeaway: Your food providers are the lifeblood of your business. Treat them well by paying fair prices for their offerings, asking them what can make their work easier and engaging their chefs deeply in your tours.
Employ Rockstar Tour Guides
Eat Like a Local's hosts are the coolest kids in town. Landeta recruits hip Mexican women, who have day jobs consisting of Youtube stars, sociologists, art historians, food stylists and textile designers to help run her tours. All guides share a love of food and a love of people—and each has an engaging charisma that makes customers feel at home.
Another tip to have high customer satisfaction? Tour flexibility. Each guide is trained to be flexible when it comes to customer preferences in order to deliver the best tour possible. For example, does it seem like travelers are really loving one stall? It's OK to hang there for a little longer before moving onto the next provider.
"Our trademark is flexibility," says Landeta.
Your takeaway: Exceptional guides make an exceptional tour. Spend time finding tour guides with pizzazz, and train them on how best to cater to clients with special needs or special diets. Pay them well, and offer a fun, flexible workplace so they stick around.