The Tour Guy Goes Virtual
The Tour Guy has launched virtual tours in partnership with Big Marker (the same platform Arival uses for Arival Online).  Each tour is under $20 and includes quizzes, polls and live Q&A. Founder Sean Finelli says the company is giving 100% of the proceeds directly to guides and staff to help them through this tough time. BigMarker is also giving The Tour Guy free use of their platform.
Arival says: We feel like proud parents of this match. 
A Food Tour at Your Doorstep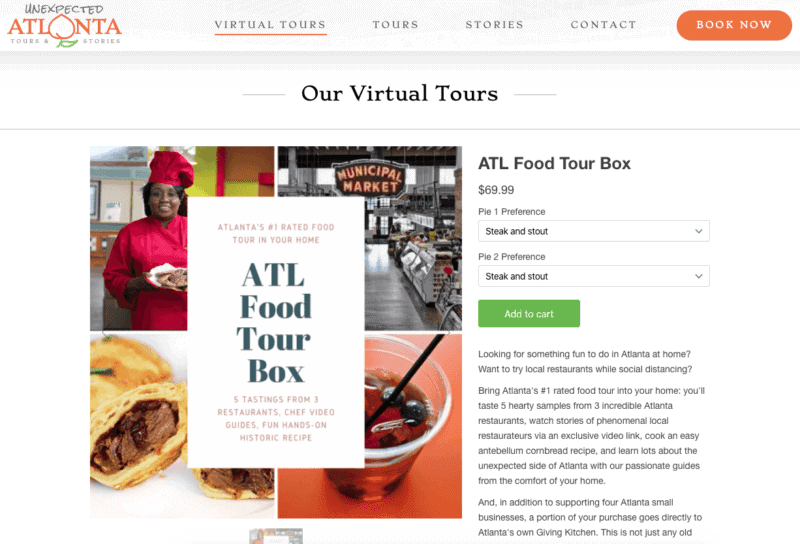 Unexpected Atlanta has launched Food Tour in a Box. For $69.99 (hmmm, we think they attended Lukas Hempel's online workshop on charm pricing), they will deliver to your door a box of Georgia treats along with interactive video recipes and other exclusive content. The initiative also supports local Atlanta businesses, including three minority women-owned businesses, and Unexpected Atlanta promises to donate a portion of each sale directly to the Giving Kitchen. 
Arival says: We're hungry. And hungry to support local businesses.

Shelter-in-Style (Milwaukee Style, That Is)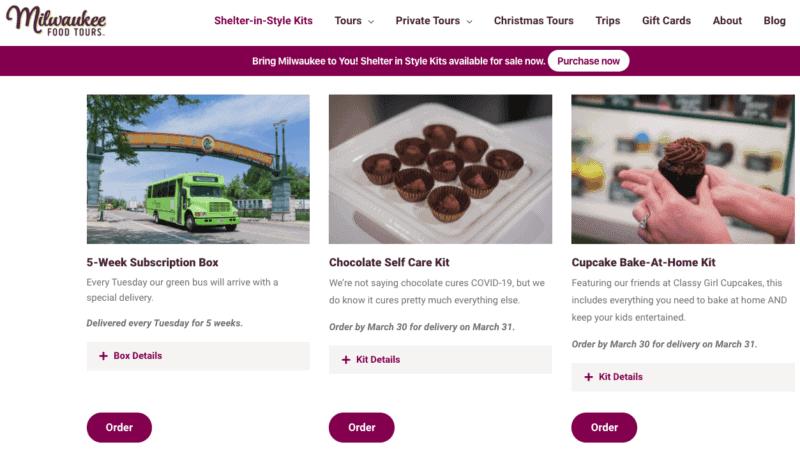 Theresa Nemetz of Milwaukee Food Tours has introduced 6 different Shelter-in-Style Kits, from cupcakes and coffee to special local pretzels and even a five-week subscription option. 
Arival says: Another great example of a local operator adapting their product to the current situation. 
Virtual Tours from Clio Muse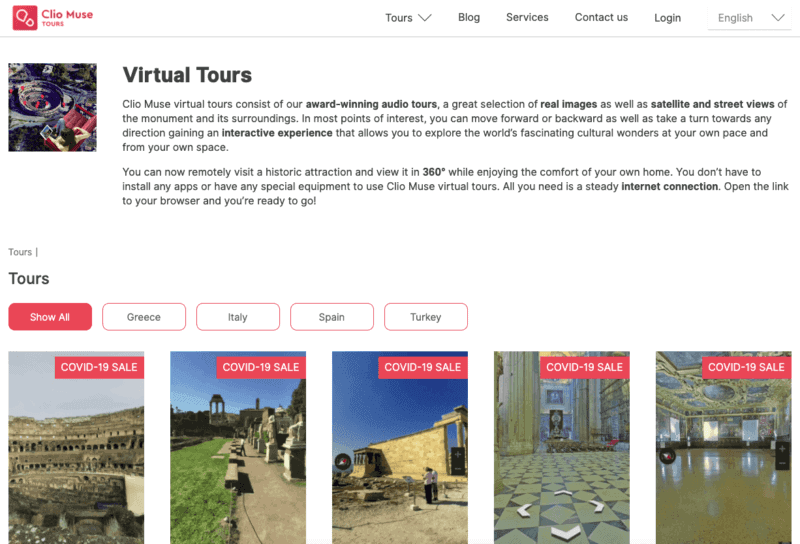 One of a number of firms offering self-guided tours that travelers can do on their own via a mobile app, Athens, Greece-based startup Clio Muse has turned some of its top tours into virtual experiences. The 11 tours feature some of the most iconic sites of Greece, Italy, Spain and Turkey. 
Arival says: We believe self-guided mobile app tours will complement, not compete with, traditional operator-led tours. Operators, now's the time to explore. There are a number of great companies out there offering virtual tours. Consider partnering, reselling, or even building your own.
Downward Facing Tour, Online
Miranda Peterson, owner of Namaste in Nature was set for a bumper season, but that all went away with a wave of cancellations over the last few weeks. So she's totally pivoted to digital with one to three new yoga/meditation videos per week on her youtube channel. She believes people need online yoga and meditation more than ever. 
Arival says: During times like this, we have to take care of each other, and ourselves too.
And keep an eye on this:
OTAs Not to be Outdone
By the way, online travel agencies are also feeling the impact of coronavirus, and getting in on the virtual act. GetYourGuide is launching a series of virtual experiences to bring some of their most popular tours and activities online to travelers. Their first one will be a pasta-making class on Facebook Live, Friday March 27. See more here.