How going viral transformed this kayak operator's business, and how media-savvy founder Justin Buzzi keeps the exposure coming.
If the superstar status of Justin Bieber—the Canadian singer who at 15 was rocketed to fame by his Youtube videos—is any indicator, going viral can slingshot anyone into the national spotlight. Defined as a video, image or link that becomes very popular by circulating quickly from person to person through the internet, the implications of going viral could have a big impact on your business, to say the least.
There are lots of articles on the web offering tips to help you understand how to go viral—an interesting and visually appealing story is needed; luck is often involved.
But what happens when a business such as a tour, activity or attraction experiences explosive attention? And how can operators ensure this momentum is converted into ticket sales for the long run?
Justin Buzzi, founder of the Florida-based, clear kayaking tour operation Get Up and Go Kayaking, had a crash course in managing virality when his company gained international attention in 2017.
A Lucky Break
Shortly after he quit his job to work on Get Up and Go Kayaking full time, he was contacted by a reporter at Insider, a media site that has nearly 5 million Youtube subscribers. "The reporter had found footage of our tours on Instagram because we were getting statewide popularity from local destination marketing organizations such as Visit Florida and Visit Orlando," says Buzzi. The company's use of 100% clear kayaks—enabling visitors to see more sea life—were extremely eye-catching on social media.
Luckily, Buzzi had a lot of videos and images from his tours on hand. Every time he guided a tour he always brought his GoPro and iPhone along to take beautiful pictures. "I sent a link with all of our footage, and within the next couple of days they posted an edited video with text describing our business. Within the first day we got millions of views."
With those views, came thousands of inquiries about available bookings. Get Up and Go Kayaking's website crashed due to all of the additional traffic, forcing Buzzi and his friends to scramble to get their site onto a dedicated server.
A day later, Buzzfeed reached out to make a video about Get Up and Go Kayaking's Bioluminescent Tour—a nighttime kayaking experience that showcases Florida's microscopic bioluminescent plankton, which glows when agitated by a kayak's movement.
Then, Travel & Leisure reached out. And Yahoo. The Insider video had caused a ripple of media attention that directly translated into bookings. So new was Get Up and Go Kayaking that Buzzi didn't even have an online booking system to take reservations. In the weeks following the popularity, he often stayed up until 3 A.M. answering emails about tours, and making bookings manually.
In many ways, the viral video intensely kick started his business. "It presented a cool challenge, as it made me step up the game and examine our processes," Buzzi explains.
He adopted a booking system for his website to make reservations more automated. With the larger demand for tours, he hired more tour guides. The viral video also gave Buzzi the confidence to franchise Get Up and Go Kayaking, and open up six more locations.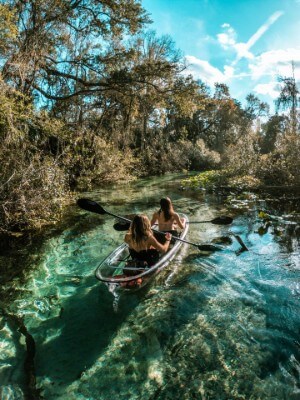 Most notably, the viral experience gave Buzzi direct contact with reporters and editors at some of the biggest media outlets around the world. Periodically, he sends particularly cool footage—such as a video of a manatee hugging the underside of his kayak—to editors in hopes of publication. This both keeps his company on the radar of such outlets and may lead to more viral content.
Counterintuitively, personal videos he takes from his iPhone or GoPro as opposed to professional photography or drones are more appealing to editors. "One editor told me is more engaging because it makes the viewer feel like they're actually the ones taking the footage. I think clear kayaks are eye-catching because they're relatively new in the outdoor space, and it's stimulating to your eyes. You just want to keep watching it," says Buzzi.
Going viral transformed Buzzi's business by sharing the unique experience his tours provide travelers. With a great story, first-person visuals, a strong social media presence and a hefty bit of good fortune, perhaps your company could go viral, too.
Ways to Go—and Stay—Viral
Work with organizations such as your local DMO to help promote your tour on social media.
Have high-quality images and videos of your tour on hand to send to media immediately.
Maintain the relationships you made with reporters and editors. Send them updates on your business, including new and notable tours, or beautiful new footage you captured.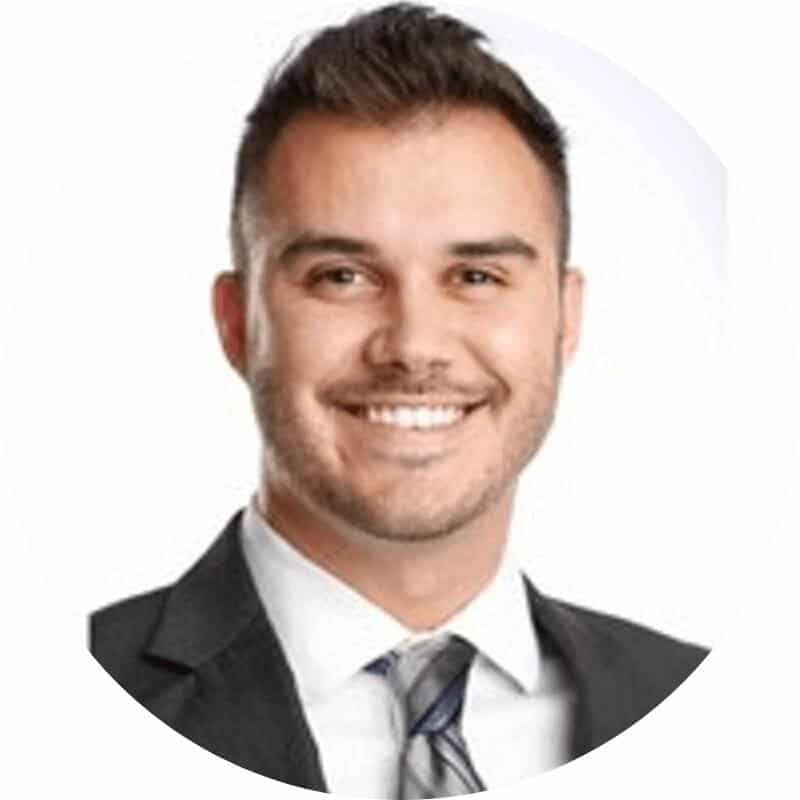 Meet Justin Buzzi of Get Up and Go Kayaking at Arival Orlando and learn more about how he turned a tiny kayaking outfit into a multi-location franchise across the Sunshine State.
Oct. 27-30, 2019
Orlando, FL
Berlin
1-3 March, 2020
Registration Open Soon