Breathe. Maybe you spent March full of anxiety and checking your bank balance every day. Maybe you spent March relaxing with your family and putting off business decisions until we had a better idea of what's to come. Regardless of how you spent your March, it's April and it's time to get to work. Specifically, it's time to get to work on your website. You can do all of these things on your own, but if you're stumped and need expert advice, Tourism Tiger would be happy to help!
Before you do anything long-term, do these things:
Communicate your current plans to your clients.
Are you closing your business permanently? Are you closing temporarily? Have you moved into virtual tours or online classes? Tell them! People can't support you unless they know what they're supporting.
How can you do this? The most common way is putting a banner on your website that shows your updates. It's an easy way to make it clear that yes, you are still open for reduced hours or no, you're not currently offering tours but they should check out your new YouTube channel for a taste. 
Things are changing so fast these days and it's important for your website to reflect the changes that you're making. Instead of putting all of your information into that banner (and remembering to update that and all social media platforms), try creating a special page on your site. Something like TourismIsAwesome.com/CoronaIsNotAwesome. You can put your cancelation policy, new initiatives, updated hours, etc. Link that page to your banner ad and pin it to the top of your social media pages. When things change, update that one page instead of creating a new banner and posts everywhere.
Add discounts if offered.
Obviously. People want to support small businesses right now. Show them why their money goes further with you than your competitors. Put this on the /CoronaIsNotAwesome page or even update your homepage to display it prominently. Similarly, if you offer gift cards, put the link to purchase in your main menu. Make it easy. (And if you don't offer gift cards, start. At least for now.)
Make your contact info prominent.
I know, I know. No one likes answering the phone or being tied to their email and you already have a page on your website with all of the information that they need. This is a good PR move though. If you make yourself available and transparent when times are tough, people will trust you when times are good. 
LONG-TERM IMPROVEMENTS
Okay, if you've followed the advice above, your website is Corona ready. What can you do to prepare it for a post-COVID-19 world? Obviously, I recommend doing all of these things but if you pick just one or two, you're going to be in a good place.
Check your analytics.
You'll get a lot of information here; use it to inform your choices. Some things to look for:
Which of your tour pages perform the best? The worst? What's the difference? Remember: don't compare March to February. You already know that March was worse than February. Look at your high season data to learn what people are looking for

when it's time to buy

.
I don't know what to tell you to do with this information. Take the data you've found and use it to take a good, honest look at your site. Maybe Tour A's page has a serious, scholarly tone that is right for your company and tour type. If Tour B has a funny tone with a lot of wordplay… well, that doesn't really fit the serious style of tours. Change the tone to match Tour A. Maybe Tour A is on your homepage and Tour B is only on the menu. Put Tour B on the homepage too. The changes necessary here will be unique to your site, but you can look at other tour websites for inspiration.
Where is your traffic coming from? If you're paying for ads on Google and all of your traffic is coming from Facebook, you're wasting your money. 
You can also look at your keywords on Google Analytics or Search Console. These are a bit trickier than your other analytics, but if you have time to put into learning it, you'll see what keywords are doing well and which aren't. You can then adjust your content accordingly and be sure that your site is targeting the audience you want.
Update your photos.
Nothing makes your site look fresh like new photos. Look through your photos and find ones that make your tours look as amazing as they are. More than that though, make sure that your photos are optimized. This will help them appear correctly and keep your site speed flying. No one wants to wait a minute (or even half a minute) for a website to load. And if after that minute the pictures are fuzzy or distorted? No, thank you!
We recommend using TinyPNG to reduce the file size. You might also want to change the dimensions. If your photo is 2000×2000 and the space you have is 400×400, change the photo before uploading. This is very easy. Anyone can do it. It's even possible in Microsoft Paint!
Author Links: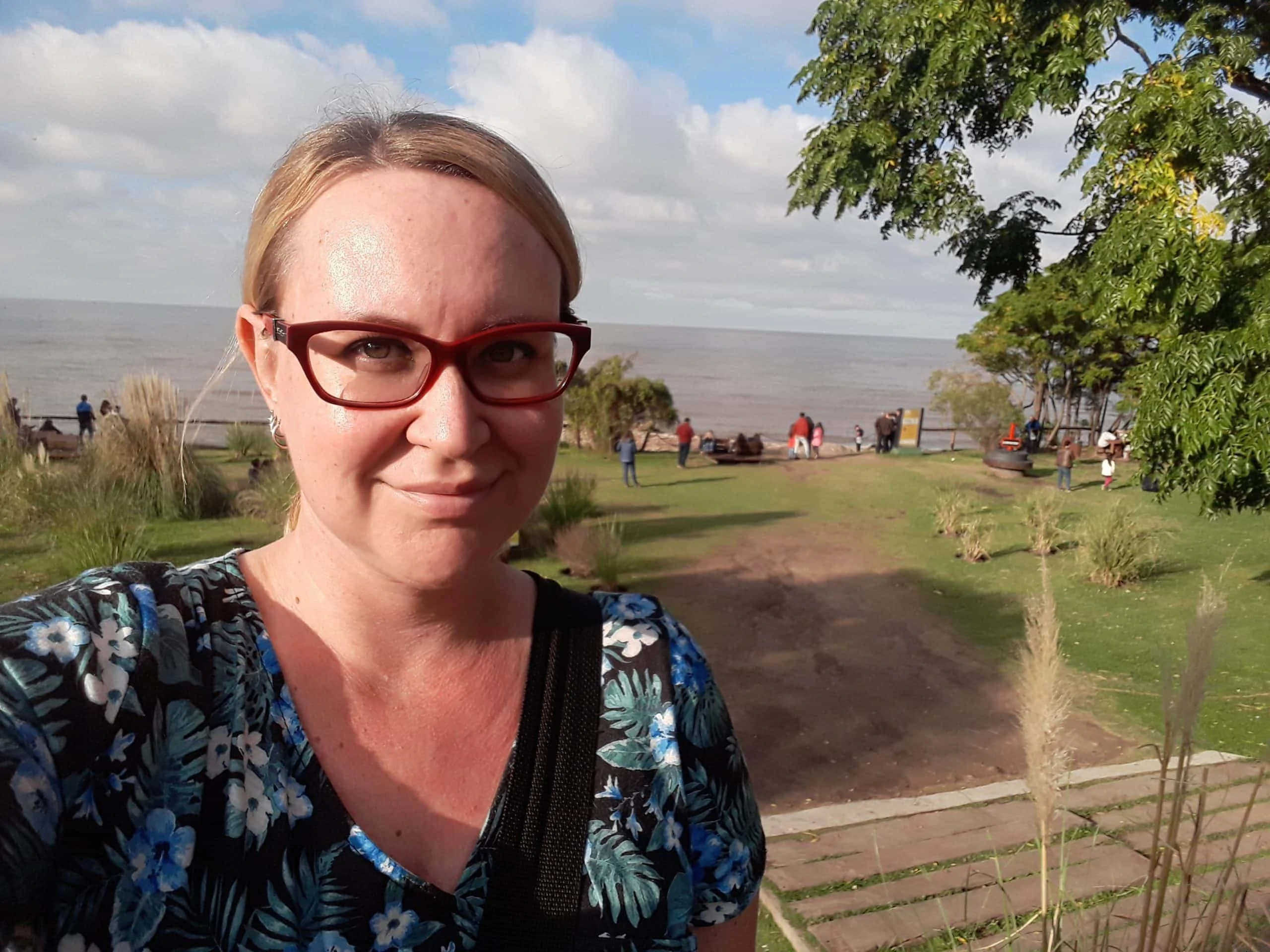 LinkedIn: https://www.linkedin.com/in/stephanie-fiero/
Website: https://tourismtiger.com/