On her first trip to the Maldives, Ruth Franklin was a scuba diver in search of mantas and whale sharks. Fifteen years and 30 return trips later, she packed up her dive gear and a few belongings and moved from the U.K. to the Maldivian capital of Malé to she establish a tour company rooted in sustainability.
A legendary destination with divers, the Maldives are also known for the luxurious, upscale resorts that sit in self-contained splendor on uninhabited private islands. Franklin and a local business partner went in a decidedly different direction.
"Local communities and cultural engagement are crucial to sustainable tourism, and this has always been the foundation of what Secret Paradise offers," says Franklin, co-founder and Director of Sales for the tour company.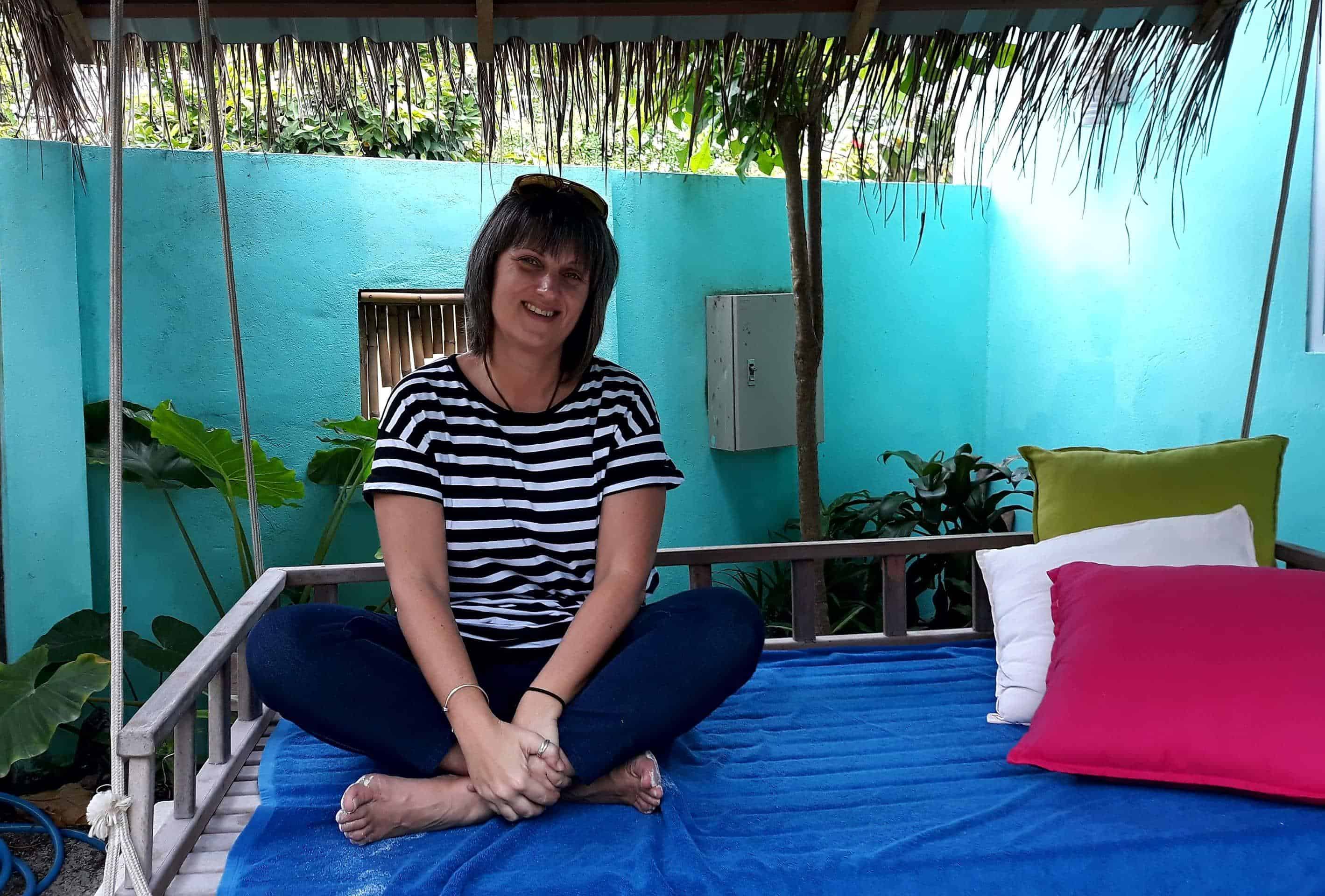 Franklin, who came from a 30-year retail background in the U.K., said her focus on responsible tourism was based on her own experiences as a traveler and her desire to give back to the people who had warmly welcomed her into their homes when she visited the Maldives as a tourist.
Responsible tourism in action in the Maldives
Secret Paradise puts three core values—environmental, social and economic responsibility—into practice in a number of ways. The company uses only locally owned and operated tourism infrastructure and services, and local guides, to provide employment and income opportunities.
"Our guests stay in local island guest houses. We use local transportation providers as opposed to owning our own vehicles. Our guests eat at local cafes, we buy food items for our tours from the local market, and we encourage guests to purchase locally made souvenirs. All this benefits individuals and small businesses in the Maldives," Franklin says.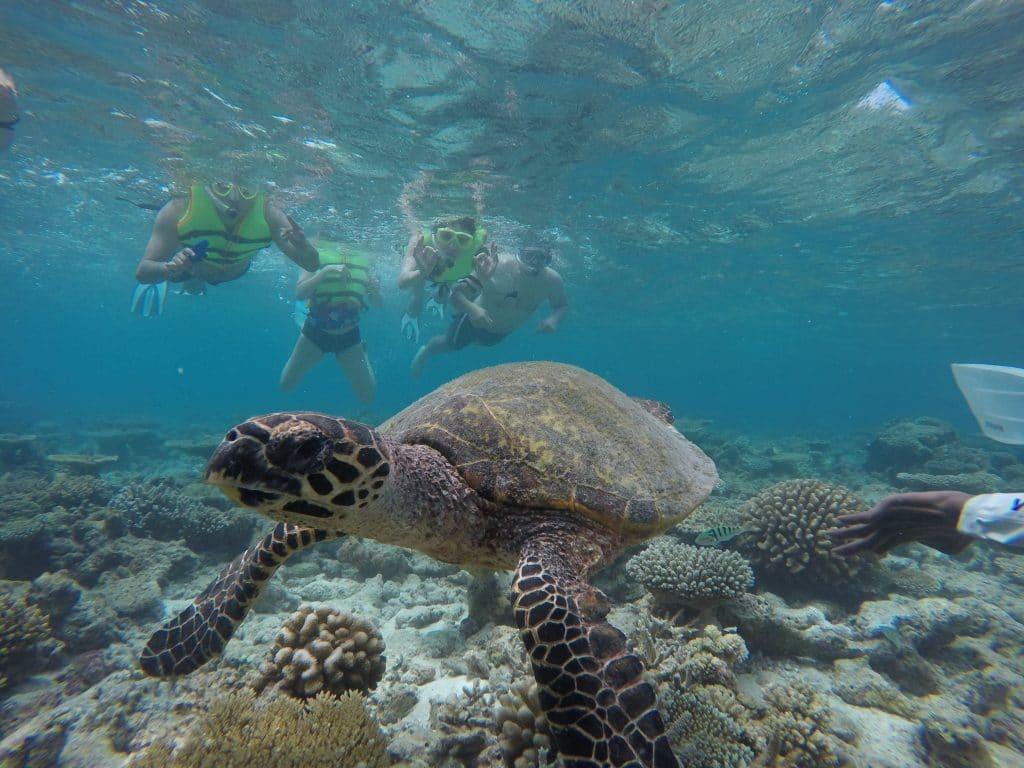 Secret Paradise guides are trained and tasked to educate tour guests about Maldivian history, customs and cultural practices, and to provide them with opportunities to directly engage with the local community. Some tours are structured to include that interaction.  
On the environmental front, Secret Paradise briefs guests on the Green Fins snorkeling etiquette prior to entering the water, and educates and works with its local partners to implement practices that protect the environment.
Less plastic, more support
"This year we are working towards all our guesthouse properties having a water cooler where guests can refill water bottles to limit the use of plastic bottles on a daily basis," she says. "We also encourage our guests, through briefings and general conversation, to respect the environment and lead by example, for example, to refuse plastic straws and bags."
The company also actively supports locally based initiatives by NGOs (non-governmental organizations).
"Our guests spend time with NGOs, gaining an insight into the conservation challenges that face local islands or the social challenges that people face within the local community," Franklin says. "We offer opportunities for guests to get involved, for example, supporting local conservationists on coral nurseries and attending beach cleanups. As a business, we try wherever possible to support environmental events organized by our NGO partners both in person and financially, and a portion of the tour cost is donated to them."
An island tourism model that works
Over the last seven years, Secret Paradise has grown from 50 to 4,000 guests who generate about $1 million in annual revenue. A product line consisting of two initial tour offerings—a multi-day island hopping tour and a day tour around the capital of Malé—has expanded to 18 day tours, including seven with scheduled daily departures, six guided tours, and three independent tour options. The company partners with 25 guest houses on 15 islands across eight Maldivian atolls, up from two guest houses on a single atoll in 2012.
Eight full-time and two freelance guides are at the core of the tour experience with Secret Paradise, which holds regular training sessions and provides opportunities for ongoing education and development that support the company's core values. Guides recently spent two days with Coral Doctors Maldives to learn more about coral and reef rehabilitation and an educational session on the importance of seagrass is scheduled.
Franklin faces many of the same business challenges as other small and medium tour operators. Here is a deeper dive on how she structured and runs the business for success.
The Maldives are pretty remote for most travelers. Who is your customer base?
We are lucky in that we have a very broad customer base. We have guests travelling long-haul from Europe, the U.S, Canada, and Oceania who stay with us for seven nights or more and may combine their stay with a resort stay. We also have guests from Asia, a much shorter flight, who stay for three or four nights. The Maldives is a popular destination, but local tourism is still not well-known. For many it is their first time to the Maldives and local tourism has offered them the opportunity for an affordable holiday. Others have visited the Maldives previously and stayed in a resort and now wish to experience a different side to the country.
How do you source customers?
We have a mix of direct guests who find us through TripAdvisor, our website, Google search and our listing on the Maldives tourism website. We also work with OTAs and we get business from travel agents and other travel partners. We have worked hard not to keep all our eggs in one basket and the mix is evenly distributed.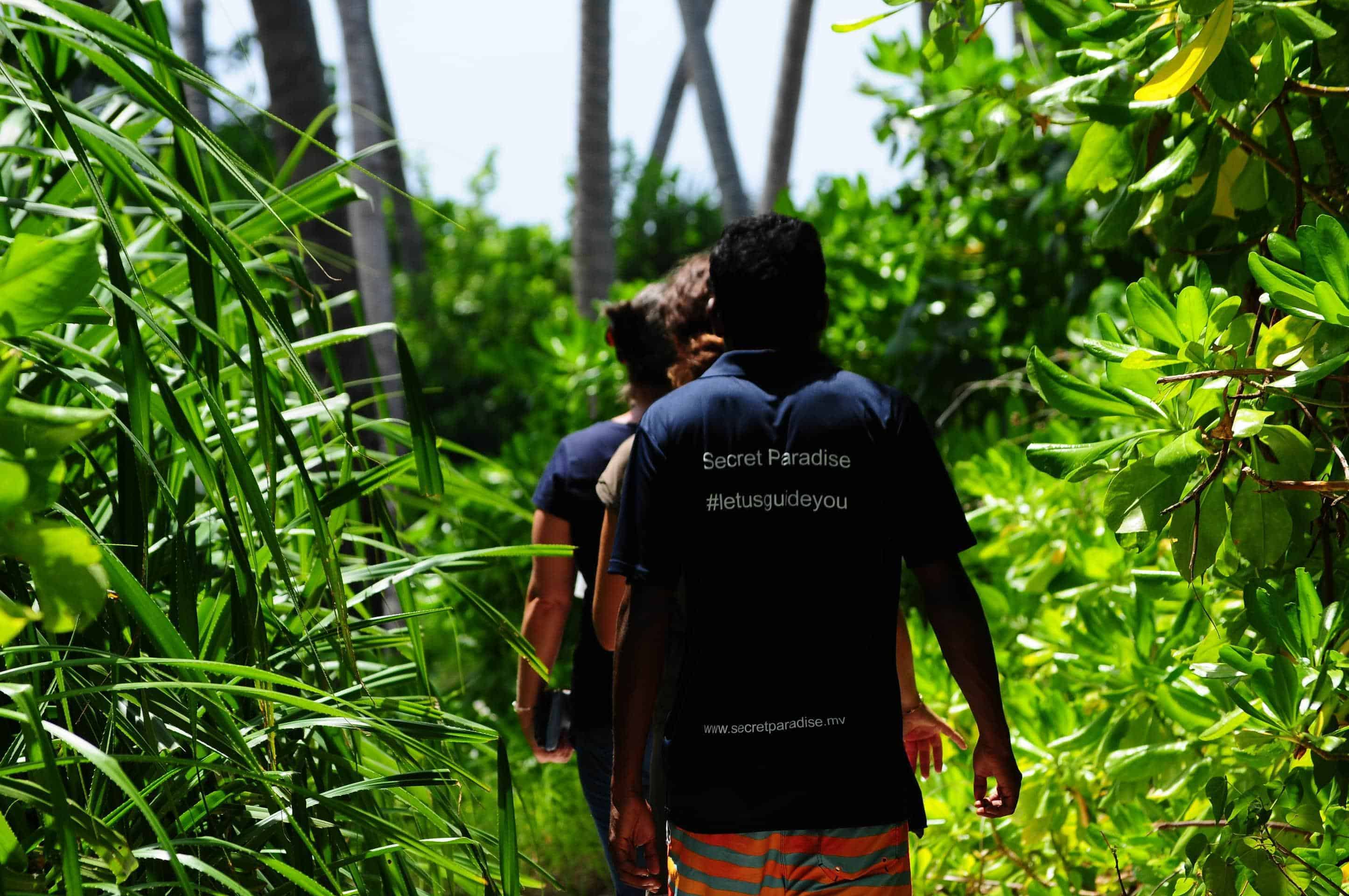 What is your biggest business challenge?
Our biggest challenge, as well as our greatest achievement, has been growing brand awareness. When we started, we were promoting a brand that specialized in a tourism product that nobody knew existed. So not only did we have to grow brand awareness, we also had to educate both consumers and the travel industry about the alternative Maldives holiday style we offer through various channels including online, social media, print publications, fairs, press releases, editorials and word of mouth. Awareness continues to grow.
Who do you consider your primary competitors?  
We have been able to lead this style of tourism in the Maldives with very little competition at a local or international level. However, I recognize that others will try to replicate what we do. I do see competition as healthy, and I am confident that we have created a tour business with a solid foundation in terms of service, reputation and a guiding team that will assist us in making the changes to stay ahead of the competition in the future.
What is your biggest area of concern now?
The Maldives struggles to eliminate all the rubbish produced by over 1.2 million tourists per year. Since the introduction of guesthouses there has been a noticeable difference in how locals view rubbish. Areas frequented by tourists are becoming litter free but we still have some way to go to widen this mindset to include the whole island. Last year we introduced our #STRAWWARMV campaign to encourage our partners to stop using plastic straws. This year we are working to install water coolers in some of our partner properties. We are also working with the Maldives branch of Parley and will be in a position within the next month to collect all plastic waste from our guests as they travel with us and return it to a drop off point where Parley will collect and export it for recycling.
How have you positioned your website to support your values and business?
Raising awareness and sensitivity on a daily basis are core components of responsible tourism. Our website, blog and social media feeds all include images and information that are locally inspired. We also provide guests with information to ensure they understand the requirements of travelling to a locally inhabited island. That includes information on local customs and requirements, particularly in relation to religion, dress, food and beverages. Once they arrive they receive a further briefing from one of our guides which includes environmental and cultural awareness and highlights the opportunities they may have during their time with us to support local environmental initiatives. Creating an understanding that we are experts in this field has most definitely led to generating business from consumers and also other tourism businesses.
What practical advice would you like to share with other tour and activity operators?
Never stop researching. Understand your destination and the changes and patterns of tourism. Understand worldwide travel and tourism trends. Don't be afraid to make annual changes to tours based on this information and on the feedback of your clients.
Local communities and cultural engagement are crucial to sustainable tourism, and this has always been the foundation of what Secret Paradise offers.