A few years ago, when Allan Graves was a tech entrepreneur working in the financial services industry, he connected the dots between two things he dearly loves—cars and San Francisco. The result was San Francisco Love Tours, a company that has grown exponentially since its launch in 2015: The tour now generates just shy of a million dollars in annual sales and is on track for brand expansion into two new destinations.
Described in its Expedia listing as a 'Volkswagen Bus Hippie Sightseeing Tour,' San Francisco Love Tours operates six scheduled city tours daily, including five two-hour day tours and a night tour. Tour vehicles—the heart of the operation—are refurbished Volkswagen busses tricked out in hippie-culture style to feature a soundtrack and an explosion of visual elements that capture the tunes and spirit of San Francisco in the 1960s.
The first thing to know about the origins and ambitious growth plans for San Francisco Love Tours is that Graves is the kind of guy who can get really excited about pretty much anything related to cars.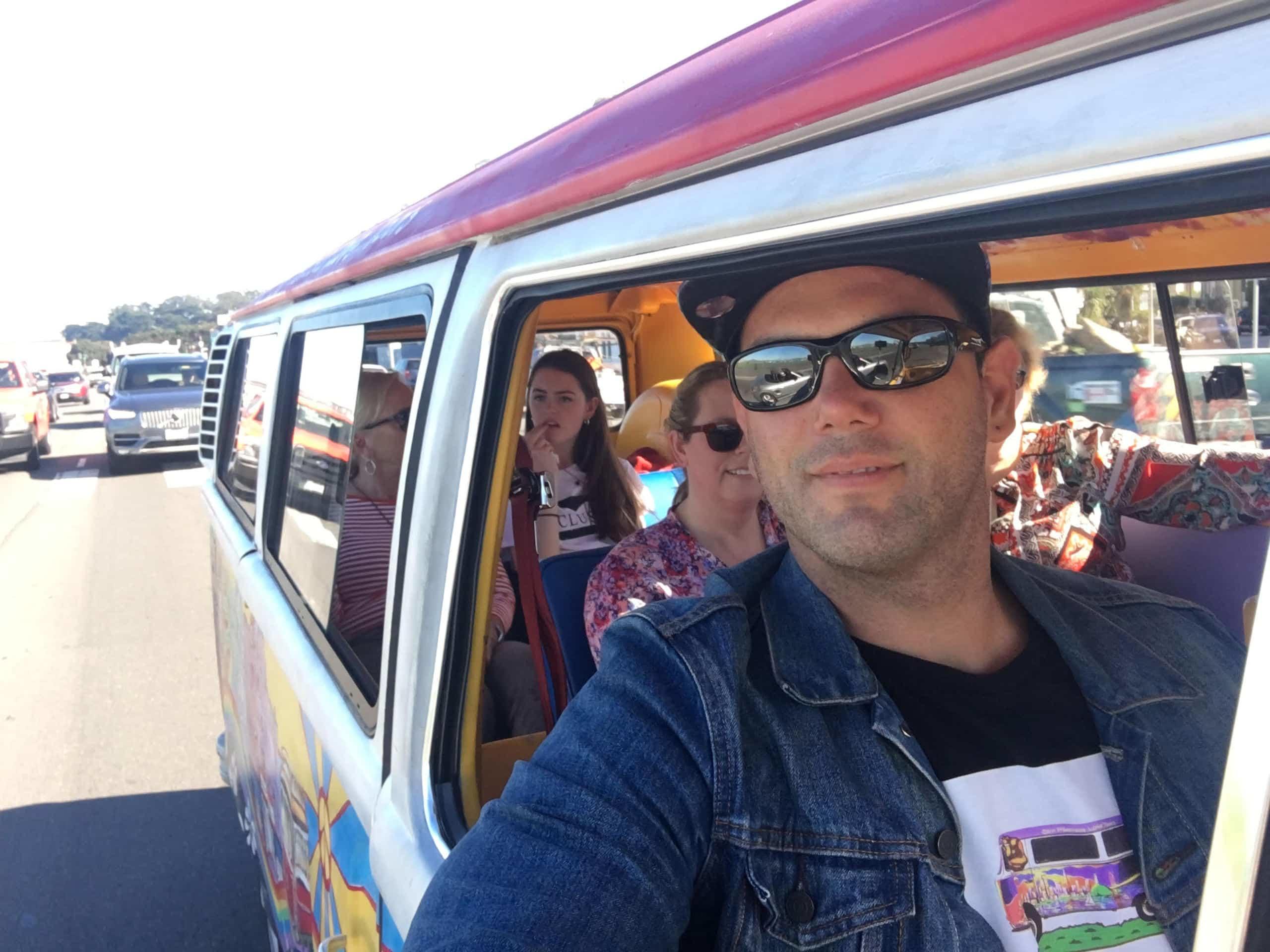 "I've always been a car enthusiast, and for me, it's not just the big brand names, the Porsches and Ferraris and Maseratis," says Graves, who is founder and CEO of the company. "I appreciate the methods and design and engineering it takes to make any car, like an old Fiat or Volkswagen, or even a Toyota Corolla."
When he was seeking an opportunity to share his passion for redesigning and repainting cars, he came across an old Volkswagen bus. That's when the dots connected and the idea hit.
"I thought, oh my gosh, what if I use this vehicle to take people around this city to the places I love," says Graves. "That was the magical moment and the start of San Francisco Love Tours. Before that, I wasn't even thinking about operating a tour company. Actually, I had never taken a tour in my life before starting my tour company."
Pay Now, Tour Later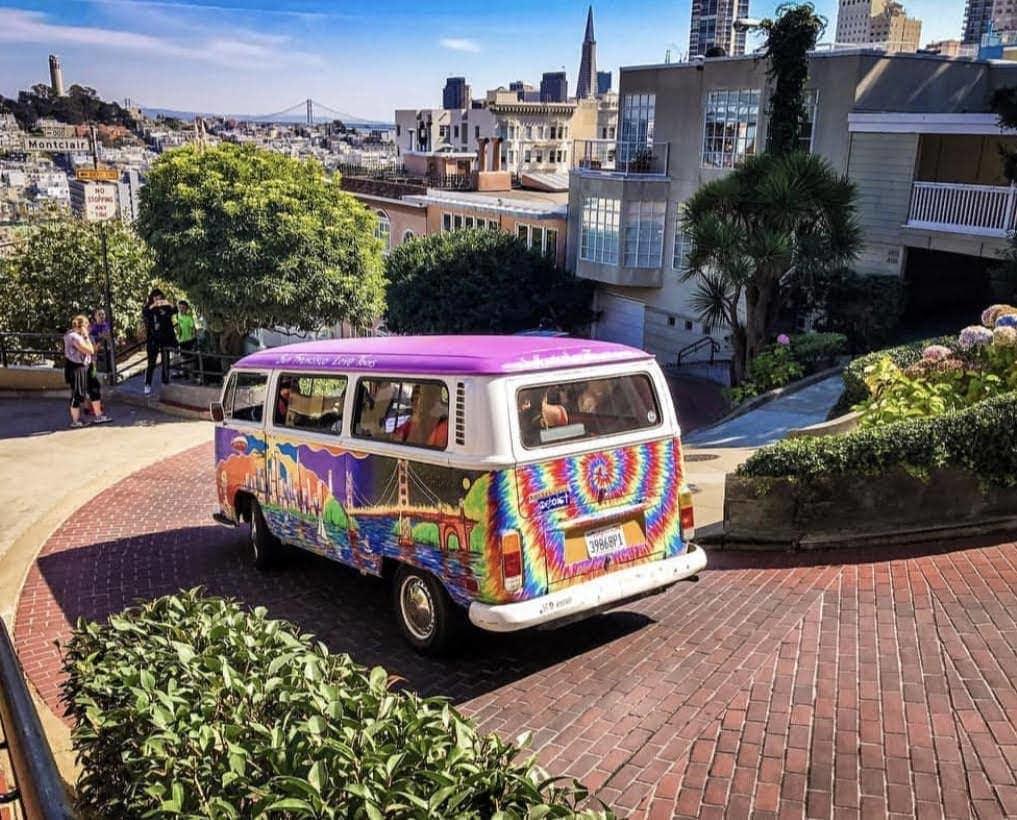 San Francisco Love Tours operates on pay now, tour later system. "You buy your tickets today, you take your tour three months from now, and all you have to do is bring your happy face and tell us your name, or just show us our email," Graves explained. "There are no printouts, with no tickets. Everything is digital and easy."
To implement that model, Graves partnered with Peek Pro, a startup that provides booking and reservation management software for the tours and activities industry.
"We have a very high-tech, high-touch model that creates a user connection before they even meet us at the tour pickup," says Graves. "When they arrive, there is no transaction involved. We open the doors, we close the doors, we go. It's something you might not expect when you are talking about a hippie Volkswagen tour company, but we've created a plush experience in a very retro down-to-earth space."
OTAs Are Partners & Competitors
The majority of business for San Francisco Love Tours is generated organically, via the operator's website. Online travel agency partners drive between 30% and 35% of bookings.
While OTA partnerships "were the most important part of becoming a company that is found and has a reputation," Graves says, "I've always seen OTAs as my biggest competitors. I work on a fixed number of seats. I can sell 36 seats every two hours and if I'm paying 20% for those bookings—and if that potentially increases to 30% or 40% that I'm required to pay to OTAs in years to come—they are my competitors."
By contrast, Graves does not view other local day tour operators as competitions. When his tours are sold out, he will refer clients to other trusted operators, including Painted Ladies Tour Company, which also operates tours using Volkswagen busses.
Apart from the operator's OTA partnerships, Graves decided to stay away from partnering with the local tourism businesses and organizations that many small operators rely on. "We wanted to go directly into the trenches looking for guests rather than creating partnerships with destination management organizations and concierges in hotels," he said.
Today San Francisco, Tomorrow the World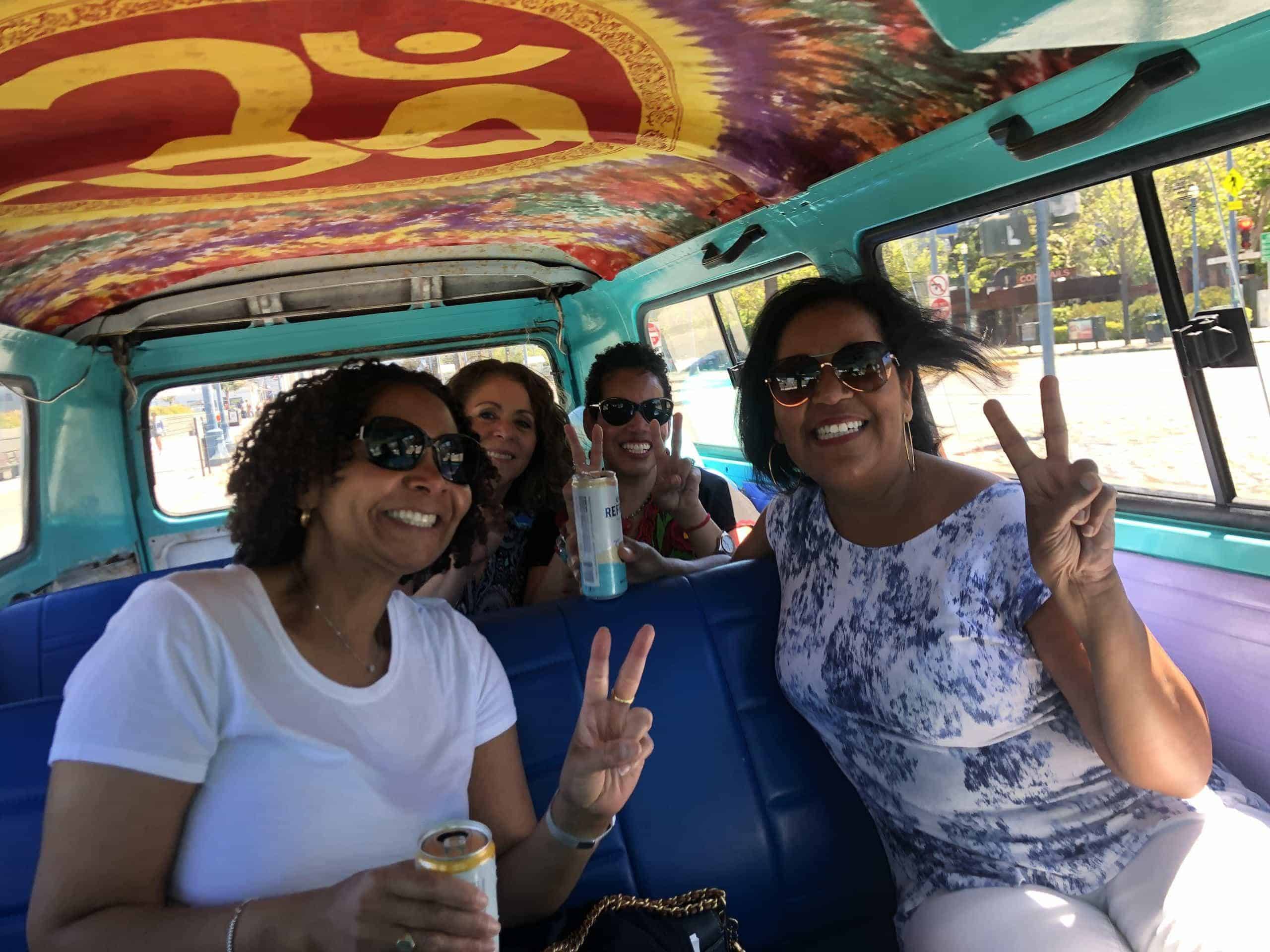 Graves has a solid expansion strategy in place that is on track to launch the Love Tours brand in Philadelphia and Los Angeles in 2020. The Philadelphia Love Tours website is active, sales start in January 2020, and full operations launch in March. "Philadelphia is our next market because that's where the counterculture people first came to in America," Graves said. "Philadelphia was the San Francisco of its era. They were the city challenging the status quo, saying we will do things differently here."
Los Angeles Love Tours is scheduled for launch later in 2020, followed by New Orleans several months later. "Once we have a fully operational model in Philly and Los Angeles, then opening the next markets will happen closer to each other, maybe six months apart," Graves says. "And we've had talks with investors who want to go into Sydney, Australia, and even Melbourne, so we may be able to go global as well."
The VW bus will be the mode of transportation in all future markets. "The Volkswagen itself is an international love car. It's like a cult," Graves said. "We know if we connect this piece of moving history that people love with a city that people love and with a tour guide who loves people and loves storytelling, we have the perfect formula. We have a genuine love tour value we can share in many cities around the world. That's the reason why I'm expanding. I know we can do more of this."