Return to Research
Tours, Activities & Sustainability (2022)
Travelers are demanding sustainability in ever greater numbers. Exclusive new Arival research has discovered traveler and operator attitudes to the issue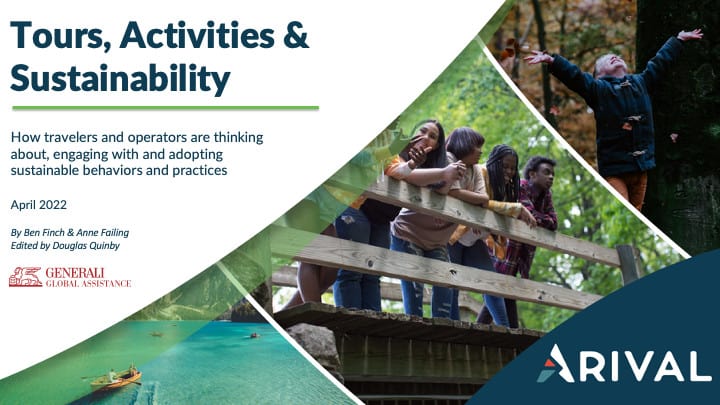 Summary
Responsible tourism practices — minimizing environment impact, supporting local communities and economies — have become vital to the tours, activities and experiences sector. Travelers are demanding it in ever greater numbers. Experience operators are on the front lines, with an incredible opportunity to educate travelers and become leading stewards of a sustainable, responsible future for tourism. Why you should get this report:
Understand how traveler expectations around sustainable practices are changing;
See what practices tour, activity and attraction operators are adopting and benchmark your own business;
Get practical recommendations on steps you can take towards implementing and communicating sustainable practices.
What's in this report?
Traveler Trends
Travelers Are Ready!
Sustainability steps travelers are taking
Traveler willingness to support local tour companies
Traveler Behavior Trends by Region: U.S., Europe and China
Younger Travelers Driving Change
Traveler behavior trends by age
Operator Trends & Benchmarks
What Operators Think of Sustainability
They are talking the talk, but are they walking the walk?
How Operators Can Impact & Advance Sustainable Tourism
Measures Operators Are Taking
Segmentation by day tour and activity operators, attractions and multi-day tour operators
Become an Insider Pro Access member today and get access to all Arival research, plus many other benefits, starting from $119