Return to Research
The State of Tours, Activities & Attractions (2022)
What is the state of the tours, attractions and activities industry two years into the pandemic? Exclusive new Arival research has found out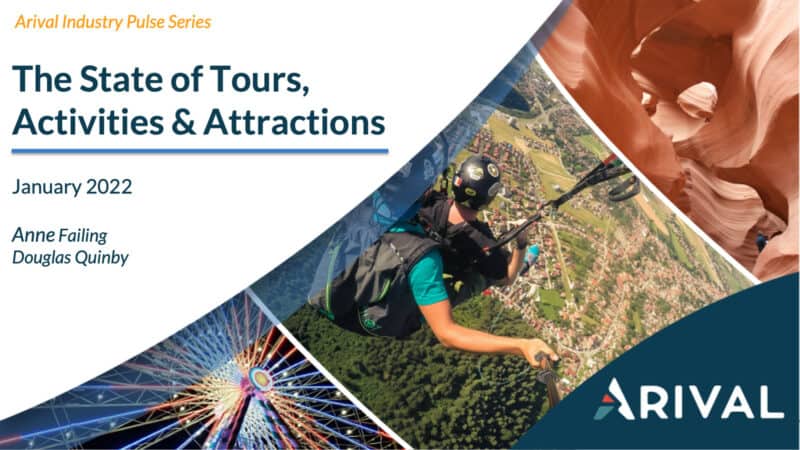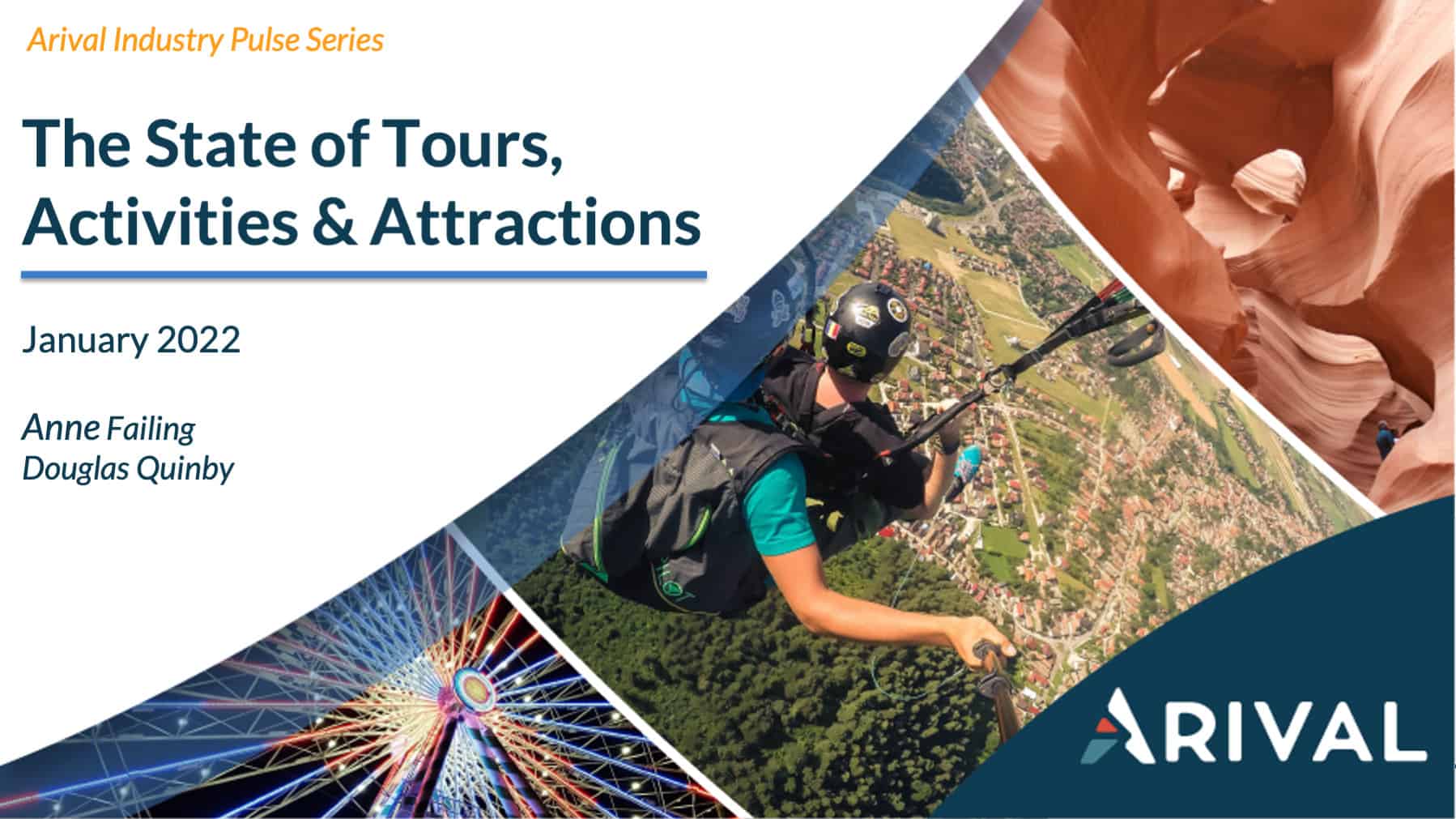 Summary
Two years into the pandemic, the tours, activities and attractions sector still has a long road to recovery ahead. Shifting regulations and profound changes in visitor planning and booking behavior have placed new operational demands during a challenging time. 
Based on exclusive new research of 2,521 tours, activities and attractions operators over the past 12 months, this report highlights key trends in how operators are responding to the pandemic. It features actionable recommendations for operators and marketers across product, marketing, distribution, pricing and operations. 
DOWNLOAD FOR FREE
What's in this report?
Key Terms: Operator Segments
Where We Are Today
The Outlook for 2022
The Digital Shift
The New Condensed Booking Window
Health & Safety
Rising Prices, Rising Costs
Survey Sample & Methodology
Arival's Industry Pulse Series: The State of Tours, Activities & Attractions 2022 is available FREE
Become an Insider Pro Access member today and get access to all Arival research, plus many other benefits, starting from $119.