Return to Research
The State of Multi-Day Tour Tech (2021)
The technology landscape for multi-day tour operators is as diverse and complex as any in travel and tourism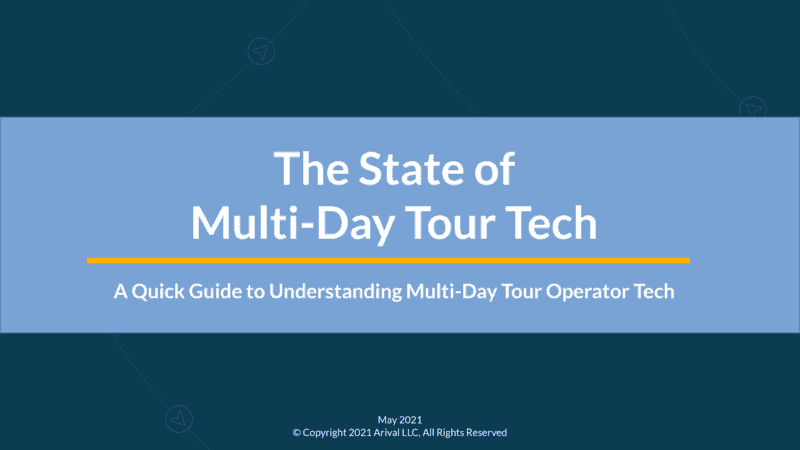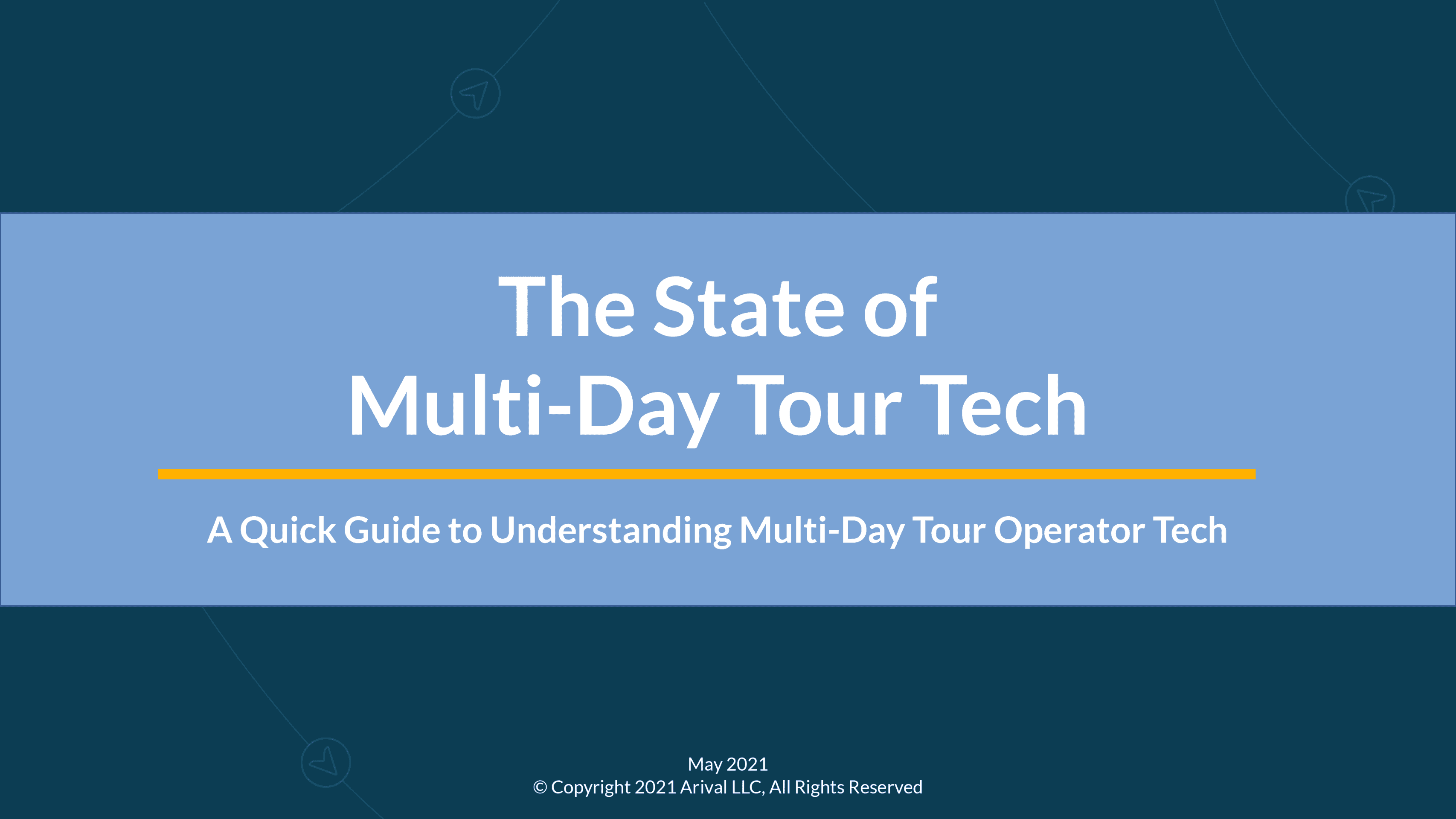 Summary
Arival has conducted a survey of multi-day tour operators to assess the landscape of the technology used. It is as diverse and complex as any in travel and tourism. In this short report, we provide an overview of the technology landscape for multi-day tours and experiences, including outbound, inbound and group operators.
The Arival State of Multi-Day Tour Tech Report covers the following topics:
Tech adoption by multi-day tour operators
Types of tour operator reservations systems
Technology for DMCs & group operators
Tour & activity booking systems
Itinerary building & managing tools
Download your free copy now! 
Arival has fielded The State of Multi-Day Tour Tech with the following partners and has received more than 850 qualified responses.
WeTravel

TourRadar
Adventure Travel Trade Association
Leisure Group Travel
National Tour Association
SYTA
Evaneos
GroupCollect
Intrepid Group
kimkim
Tour Amigo
Reposite
Travelstride
Wildebeest