After all, John LaVerne built Bulldog Tours' into one of Charleston, South Carolina's top tour companies, hosting more than 100,000 people annually. And that's not all. The company, which started out as a part-time hobby, has generated millions to help preserve the city's historic icons.
Bulldog Tours origins date back to LaVerne's brief stint as an intern in the tourism department during his senior year at The Citadel military college in Charleston. "They put me on a carriage tour one day, which I wasn't super excited about but I agreed to it, and within a minute I knew that giving tours was something I wanted to do for the rest of my life," he says. An hour later, LaVerne spoke with the owner, arranged a job for after graduation, "and that began my love affair with showcasing my home town."
After a few years, he took a job in outside sales for a large chemical company, but when LaVerne turned 30 in 2001 he wanted to shift focus.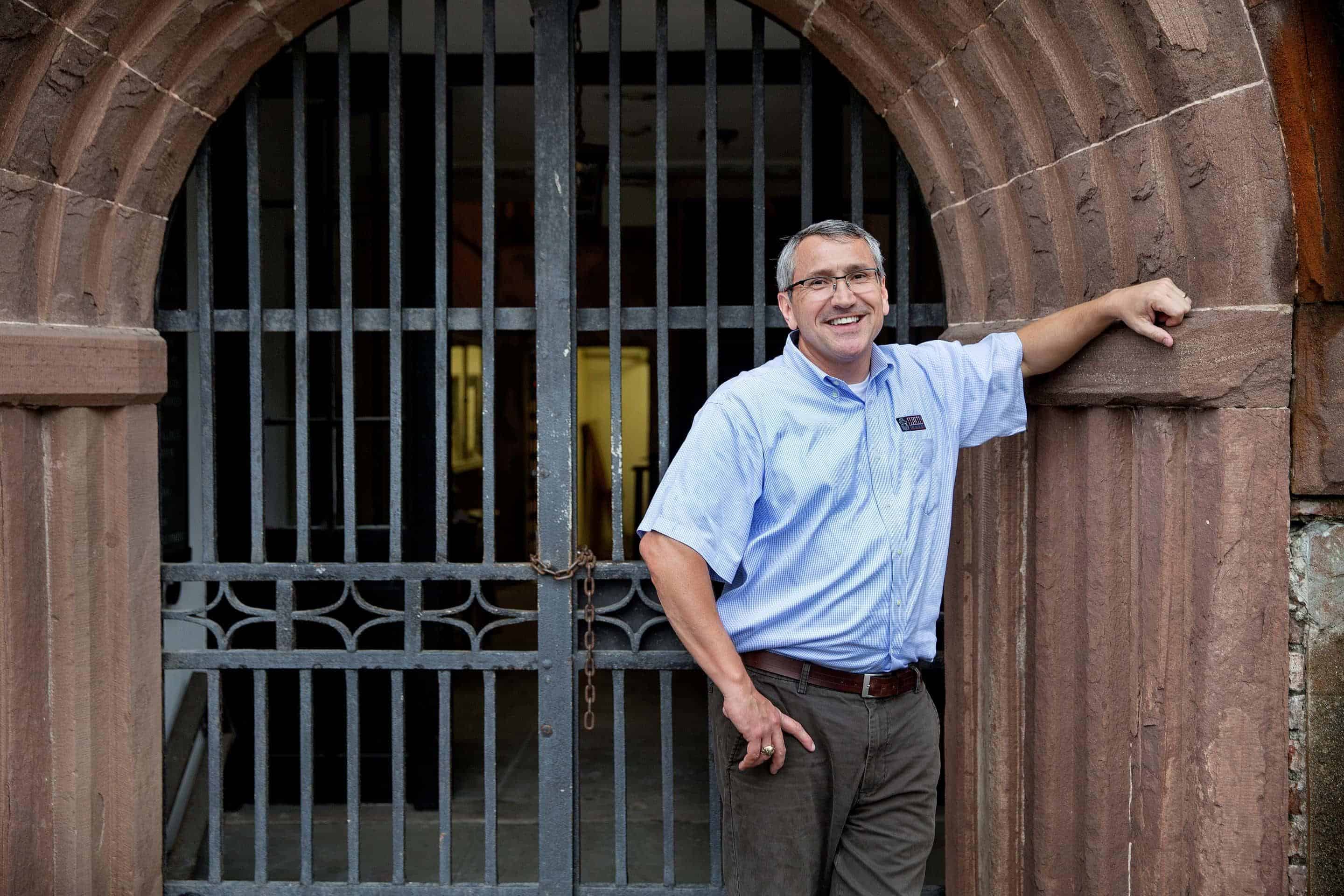 "I decided to start my own tour company, just as a hobby," he says. "I thought it would be a great tax write off, a great way to meet girls—I was single at the time—and a great way to have some fun. Within six months, I realized that the hobby I created was actually going to be a full-time thing and would perhaps actually pay me one day. So I jumped in with both feet and I haven't looked back since."
The business started out as John's Tours, but as the company grew it came time to incorporate under a recognizable name that could be trademarked. After considering hundreds of different options, LaVerne became founder and owner/operator of Bulldog Tours, named after The Citadel's mascot.
Creative partnerships to preserve history
Bulldog Tours' initial product focus and its innovative model of funding preservation of historic locations in Charleston occurred in a serendipitous way, much like LaVerne's encounter with the carriage tour that changed the trajectory of his business life.
"It was on a summer day and I saw a ghost tour with 15 people on it, which was unheard of when I first started giving tours," he says. "A few blocks later I saw one of my favorite buildings in town that just happens to have a dungeon in the basement, and it dawned on me that it would be really neat to give tours through that dungeon at night time. I was never a big ghost tour fanatic, but I love this building and I love giving any kind of tour."
LaVerne gave the possibilities some thought, then approached the building director with a proposal to offer ghost tours at night, turning over a large portion of the proceeds to help preserve the building for future generations. "Thankfully, she was in agreement," he says. "It started out a little bit slow in the beginning but then it picked up momentum and now it's become a phenomenal tour. For that one historic property we have raised $1.5 million in the last 17 years."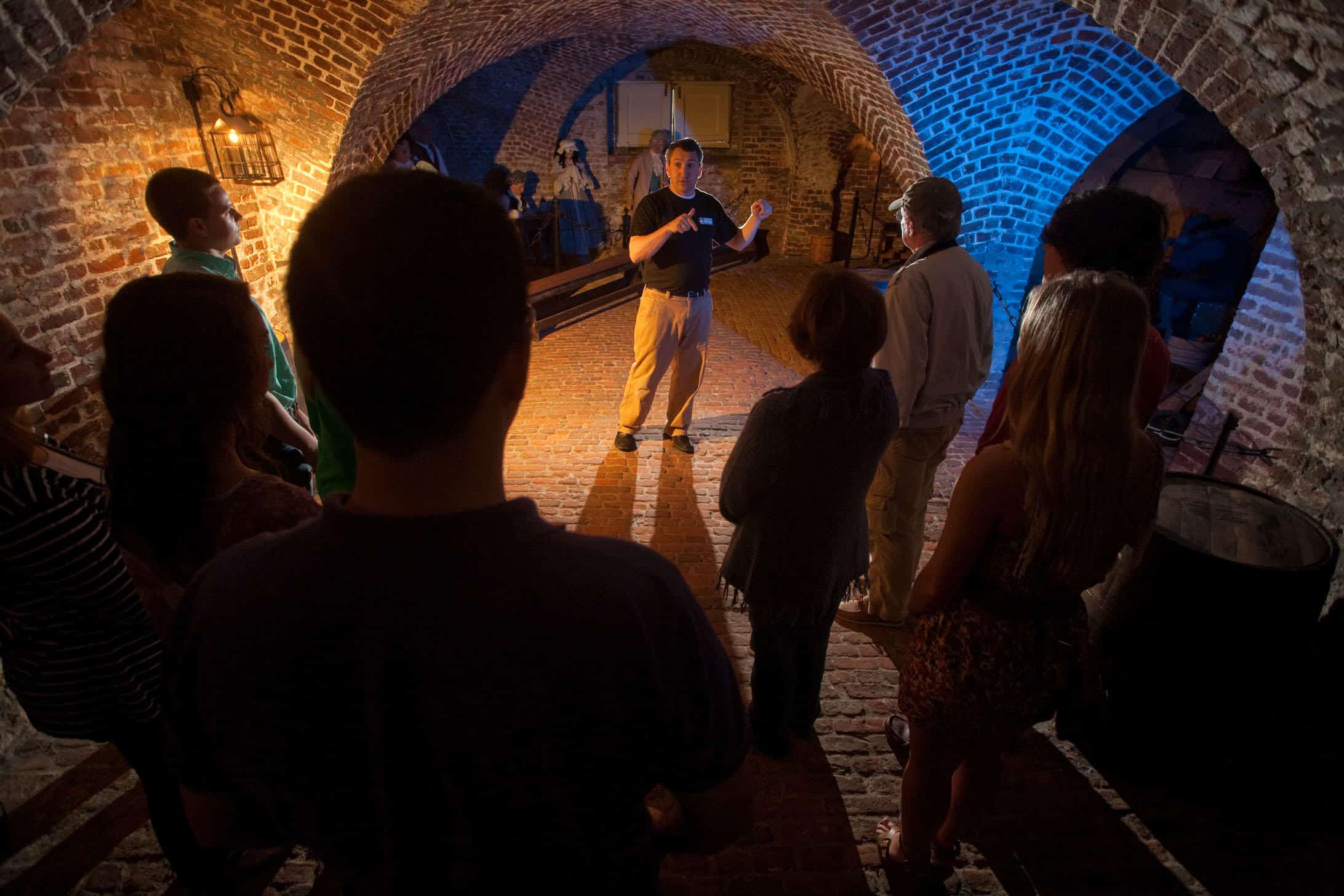 LaVerne then applied the same formula to other locations, including an old city jail purchased by a private college, and a local church that's the site of the oldest graveyard in Charleston.
Bulldog Tours currently operates nine tours daily, including four ghost tours, one history tour, and four food tours. The business has six full-time salaried employees, about 10 part-time people in customer service, and 40 to 60 tour guides. "In the height of our season we will have 50 to 60 tour guides on our payroll in a week," he says. "The average number of people on our tours is about 15, which is why we need lots of guides."
Bulldog Tours takes more than 100,000 people around Charleston every year. "I never thought that was going to happen," LaVerne says. "I remember the first time we did 100 people in a day and I thought, this is insane, this is crazy, it's an anomaly and it will never happen again. But it certainly has." Here's the story of how LaVerne made it happen.
Tell us a little about starting Bulldog Tours.
The first year was absolutely a blur. There were a lot of 16- or 18-hour days doing everything, not only giving tours but trying to figure out how to keep track of the accounting and building my own website and working on the marketing, handing out brochures and going to talk to every hotel concierge, front desk person, waitress, bartender—anybody who would listen to me that I could promote my tour company to. It was probably five years before the company got enough momentum and I had enough people that I could exhale and take a small step back.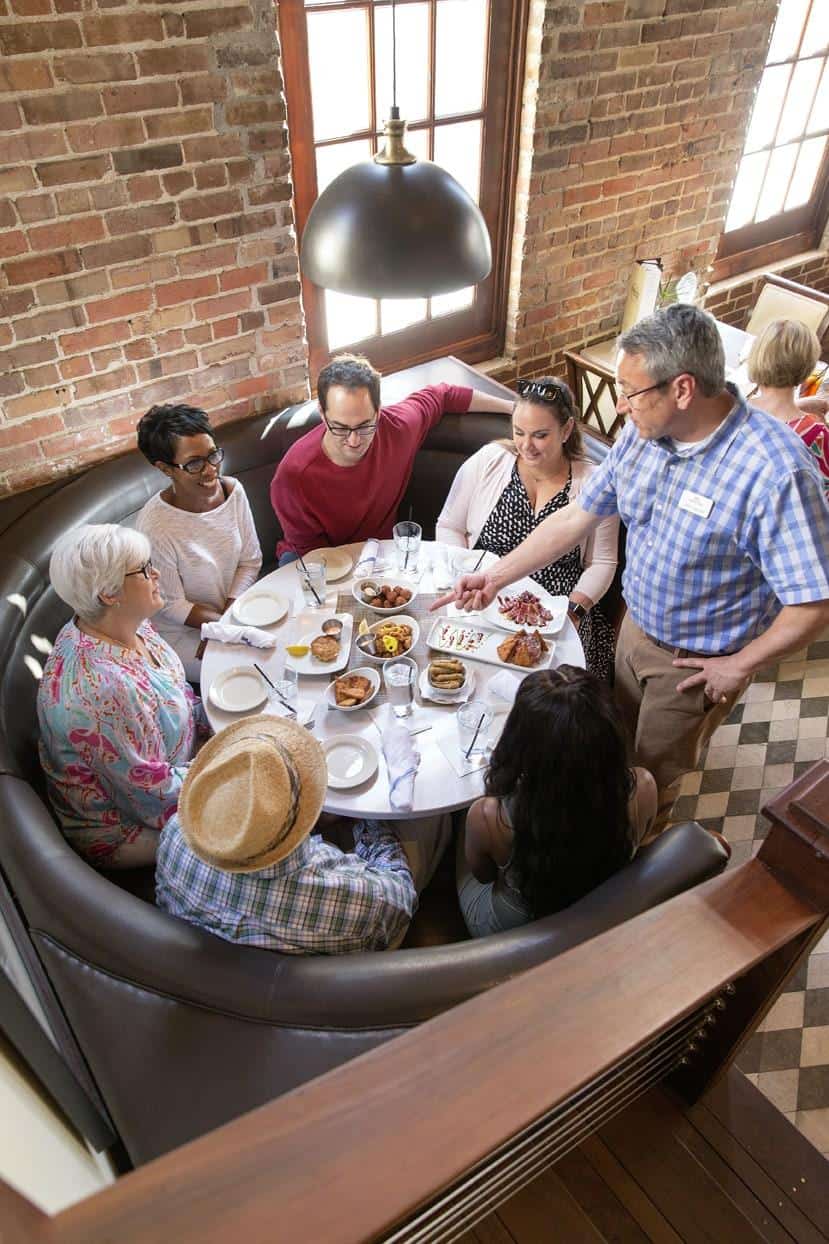 Why do you love the most about leading tours?
I love every aspect of giving tours. I love the dynamics of it, of leading a group. You're part teacher, part entertainer, part historian. And I love showing people my Charleston. I think of it as an honor to show somebody around my home town and showcase a place that I'm so passionately in love with. I get excited about it every tour that I give. We have amazing houses, history, culture, gardens, churches. It's a great place. There is some kind of magical magnetism to Charleston history that really appeals to me.
Are you still giving tours, or is most of your time spent running the business?
The vast majority of my time is spent facilitating everything and managing operations, but I still give tours to travel writers, special guests, friends and family. I would like to give more tours. If I've got enough time and I'm having an identity crisis from shuffling too many papers, I can just send one of the scheduled tour guides home and take over and everybody's happy.
The preservation efforts funded by Bulldog Tours are a really interesting part of your business. Tell us more about that.
It's a great model for sustainable tourism. It helps preserve Charleston and the city's iconic landmarks. We go to a location and partner with a great historical landmark, get exclusive access to it, and in return we raise a lot of money for them by giving tours there. Not all of our tours are like that, but a large portion of them are. It's what we do differently than a lot of others, and it's been a great part of our success. To date we have raised about $3.7 million for these historical locations in Charleston.
Are these tours profitable for the business as well?
From day one I was never concerned about the money side of any of this. Even to this day, I do what I think is the right thing to do and then figure out the economics and the logistics of it later. I try not to be naïve in my thinking—I know I can't give the farm away when we're doing opportunities like this—but our goal foremost is to help these places. That's our focus and then we figure out the numbers and money and all that later. Thankfully we've been able to scale up the business so that it works.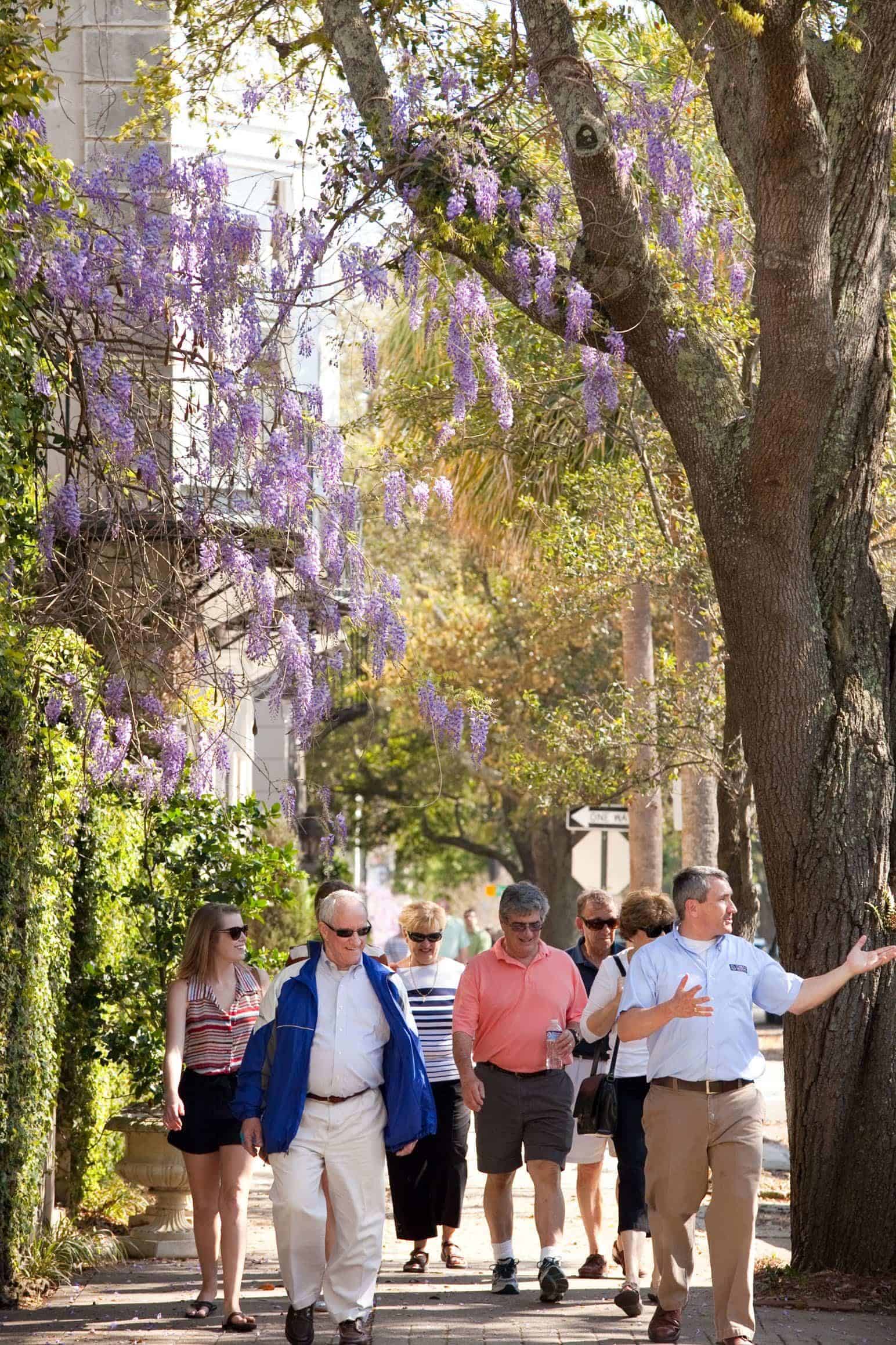 Do you plan to add preservation tours to more historic Charleston locations?
We get several offers every year to help different historical sites. Some of them fit, some of them don't. We've been working on a couple of opportunities for a while that we hope to launch in the near future, similar to what we already do with our preservation tour partners to help them sustain their historic locations. We're pretty sure that they're going to be phenomenal. That's going to be the focus of our growth over the next three to five years.
What about expanding to other cities?
I don't want to add anything to our business that's driven just by money. I want it to be something that we all believe in, that's important, and that's going to be fun. I've considered taking our formula and what we do to other places, but Charleston is like no other place in the country. As long as Charleston is keeping me busy and keeping me happy, I don't see us going anywhere else.
Do you have any partnerships with other local businesses or organizations that help drive growth?
About five years ago we did a case study with the College of Charleston Hospitality and Tourism Department where we had 12 MBA students come in and look at our business. They basically lived onsite for about a week. They took a really hard look at what we do and did a deep dive analysis of our occupancy rates and our fees and profitability. Their initial report was pretty eye opening. They all had 10 to 15 recommendations about what we should do. Some of them we were already working on or had already tried, but the recommendations they suggested that we had never tried worked really well. It's hard to be objective every single day when you are so caught up in the operations of your business, so it was great to have them come in and take a look at it. They did another case study about a year and a half ago. Their advice has always been invaluable to us.
How else is Bulldog Tours involved with the local community?
One night a year we offer free tours for the locals. We've been doing that every February for the last eight or 10 years. The locals have been a big part of our success, and that's our way to say thanks for keeping us in mind when they have visitors in town. When you live in a great place like Charleston it's a guarantee you will have people come visit you, and after a day and a half of entertaining them on your own you're going to look for help. That's where we come in.
We're also engaged with our local military community. Every branch of the military has a presence in Charleston so we have promotions for them and sell as many tickets to our soldiers and sailors as we can. We like supporting them and helping them feel like a local while they are based here.
What are your biggest business challenges right now?
It depends on what day you ask me. There's the challenges of running a small business and being profitable and everything that's involved in that. Insurance and accounting and taxes and HR laws are certainly a challenge, and just like every company out there so is hiring and retaining the best employees.
Is working with online travel agencies a challenge?
Keeping the OTAs in check and not letting them control too much of our sales is a challenge. We work with eight OTAs. There are some positive aspects to it. The reach that Viator and Expedia have internationally is huge. There is a cost associated with working with them, via their commission rate, but they showcase our tours to people all over the globe, and that works for us. We're fine with working with them, we just want to make sure they work for us as well. It's a really hot topic. Some tour operators out there are really married to OTAs, it is a huge part of their business, and I really feel sorry for them because they have put their eggs in a really interesting basket. Thankfully, we haven't done that. OTAs are a small part of our business, probably about 4%.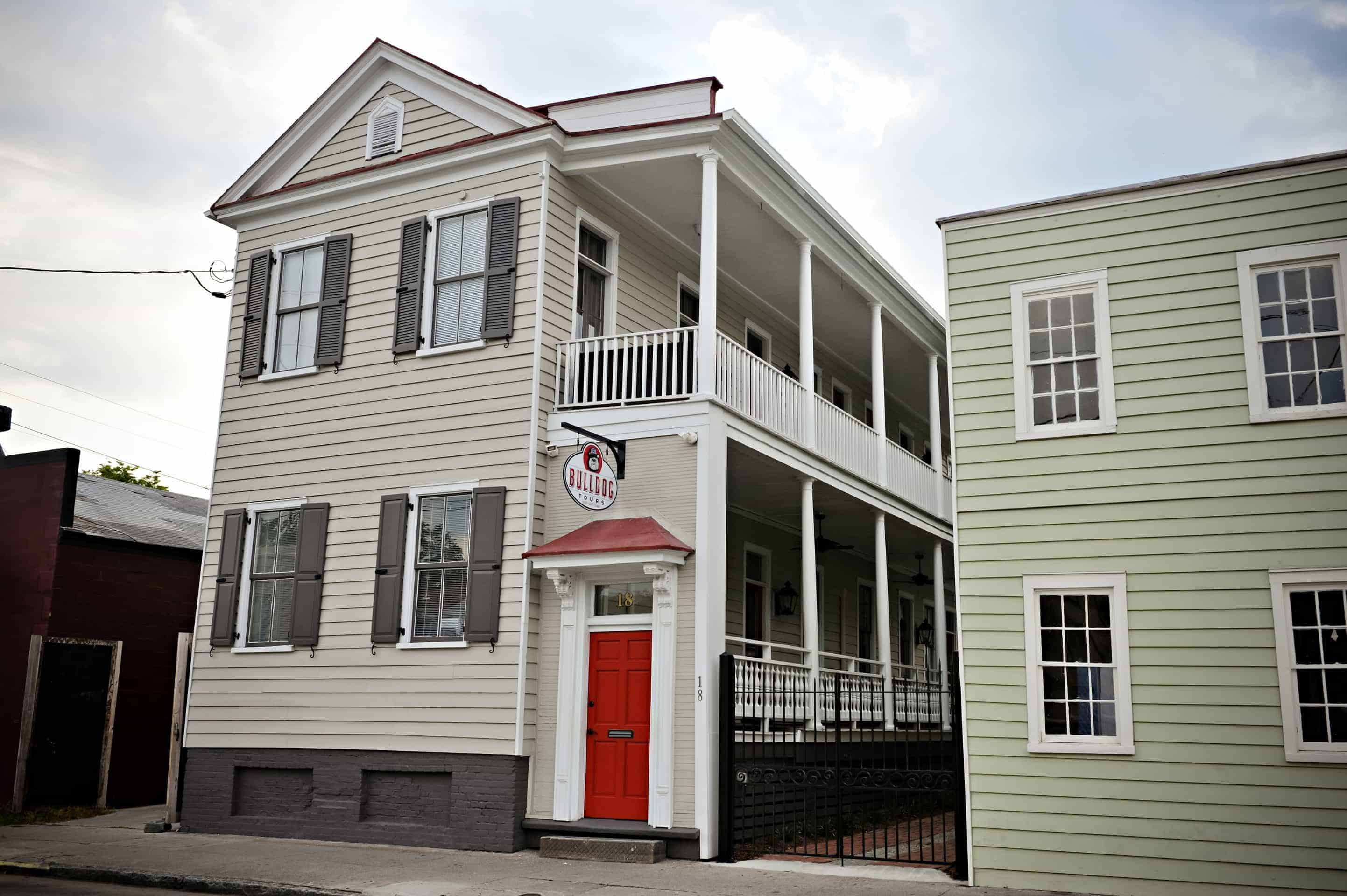 Do you sell direct from your website?
We were the first tour company in Charleston to sell tickets on the internet. I was skeptical in the beginning but at the end of the first year 10% of customers bought online, which just seemed crazy at the time. That number has skyrocketed in the last 13 years and now it's about 55% of our business. We get a lot of business from word of mouth, people calling us directly or stopping by. We're fortunate that we have our own brick and mortar location right in the heart of the historical district, so people walking by while shopping or going to eat lunch just stop in and buy their tickets here.
What's your approach to marketing?
Advertising is a bottomless pit of money. I spend a fair amount of my time making sure that our advertising dollars are spent wisely. In recent years, digital advertising has taken the lead. The big reason is it's easier to track and you can get an exact dollar amount from referral sites. But in Charleston there is still a need for print advertising, which I like. We still do rack cards. I have colleagues in big cities that do what I do and they are baffled that we do rack cards. We've got about 250 hotels and visitor centers that we deliver rack cards to every other week. Rack card business is hard to track, but it's probably about 10%.
What is the one best piece of practical advice you have for other tour and activity operators?
Focus on giving your guests the most amazing experience possible. When it was just me, when I was the only employee, every guest who would give me two seconds, two minutes, two hours of their time, I would ask them as many questions as I could; what did you like about the tour, what didn't you like, what do you plan to do while you are here, why did you choose that, how did you choose that. Customers drive the market. Customers drive companies to either succeed or fail. That's the reality of it. Focus on the customer more than the profit.
I think of it as an honor to show somebody around my home town and showcase a place that I'm so passionately in love with.