While mourning the damage to the iconic Notre Dame de Paris cathedral caused by this week's fire, Paris tour operators immediately responded to the tragedy by rebooking customers and adapting existing itineraries to include different points of interest.
"All of us at Walks are in this business because we are passionate about these destinations, and it's hard to think of a location that inspires more awe, even for the most frequent visitor, than Notre Dame," said Stephen Oddo, CEO and Co-Founder of Walks. "So, we are all really heartbroken while we start trying to make a plan for the new logistics of our Paris tours."
The fire and the response from Paris tour operators demonstrate why all operators need to have a solid strategy and plan in place to quickly respond to natural disasters, social unrest, and other unexpected occurrences that disrupt their itineraries or operations.
Memories France offered customers already booked on tours that visited the cathedral the opportunity to change to a new itinerary including Notre Dame's Island, the Sainte Chapelle, and the Conciergerie, the prison that housed Marie-Antoinette.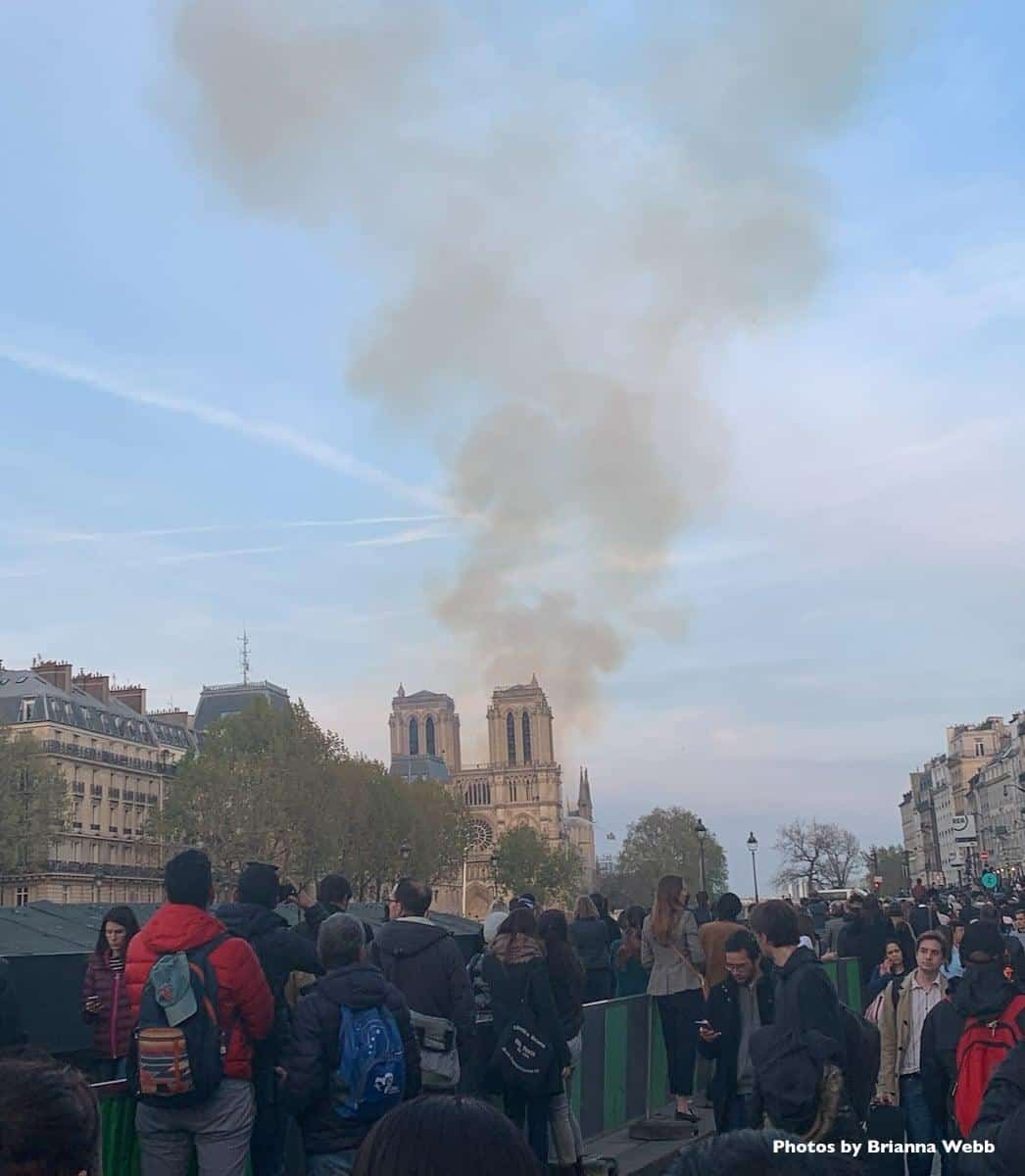 "This new version of our tour will give us the opportunity to salute the mastery of the 13th-century architects and builders of Notre Dame, whose talent has ensured she endured this terrible fire," said Siobhan Pigot, Business Development Director of Memories France. "We hope that in this way our guests will still be able to be a part of the ongoing history of this incredible monument and that we will all be able to participate in her future.
Pigot added, "Our distribution partners also reacted swiftly, contacting us immediately to discuss solutions we could work on together, putting measures in place to ensure all guests could be contacted rapidly, canceling and refunding those booked over the coming days, and working with us to facilitate the loading of the alternative tour as fast as possible."
Johannes Reck, co-founder, and CEO of GetYourGuide, tweeted that all customers booked on Notre Dame experiences on the platform would be refunded and offered an alternative complimentary Paris tour.
Tour operators respond: customer safety, rethinking itineraries

The Notre Dame fire is one of a number of recent disasters and social upheavals that have caused tour operators around the world to scramble to notify, rebook and reroute their customers.
"We've had tours running in Istanbul, New York, and London during different high-profile catastrophes and they are nerve-wracking to be sure," said Stephen Oddo, CEO, and Co-Founder of Walks.
Customer safety is always Walks' most immediate focus. "When disaster strikes a place like Notre Dame Cathedral, our immediate concern is for the safety of our guests and other visitors currently in the vicinity," Oddo said. "Guides trained to the highest possible degree in disaster preparedness and an emergency action plan are essential here, though I'm not sure it's area sightseeing operators spend enough time thinking about."
Oddo noted that while the company is still determining overall strategy, "we've already begun the process of moving a few meeting points, contacting guests, and rethinking itineraries. The ticket to its famous towers and rooftop will be canceled indefinitely, so we'll look into substitution options."
Florence Beyaert, Chief Executive Officer of Paris City Vision, said her company is "spending all our energy to offer innovative and alternative activities so that tourists can discover and love our capital city in a different way."
Initial plans include adapting existing guided tours that include Notre Dame to focus on external elements and architecture, "to tell the story of the cathedral but also about the life of the district and the relation between Parisians and the building." Paris City Vision will also include visits to other well-known sites in the city, including the Sacré Cœur monument, and expand tours that visit the Louvre to include lesser known museum exhibits.
"Our distribution partners also reacted swiftly, contacting us immediately to discuss solutions we could work on together."
Dealing with the present and planning for the future
Beyaert called on local public officials to help tour operators and others involved in Paris tourism to incorporate other monuments into their itineraries, particularly following the negative impact on tourism caused by the mass demonstrations in Paris that began last November, referred to as the yellow vest movement.
"Since the beginning of the year, the yellow vests' crisis has resulted in a decline in the number of visitors to Paris and France. Faced with this new critical situation, it is important that all public decision-makers help support the dynamic of tourism in France through enabling professionals to market more widely other monuments, such as the Eiffel Tower and the Louvre Museum," Beyaert said. "If Paris wants to keep its global attractiveness, we need the thorough support of public actors and institutions in charge of Paris monuments."
Oddo is confident that Notre Dame will continue to draw visitors despite the fire damage. "I believe that the thousands of visitors coming to Paris this summer will absolutely still want to see Notre Dame, and to understand what happened here, both over the thousand years it has stood above Paris, and on the terrible night of April 15," he said. "We will still plan to show visitors as much of the story of Notre Dame as logistics will allow."
Walks, which currently works with a number of sites to source donations or provide funding for ongoing restoration work, will be actively involved in the donation effort, "to rebuild and preserve this cultural heritage icon for generations to come," Oddo said.
"We are all really heartbroken while we start trying to make a plan for the new logistics of our Paris tours."