It was 2013. Greece was in all the headlines, and not for good reasons.
The country was in the throes of its major economic crisis when George Kourelis and his two brothers decided to launch a tour business. They wanted to promote Meteora, a UNESCO World Heritage Site comprised of immense, breathtakingly beautiful pillars of rock and the monasteries built on their peaks and rounded hills.
"There was a dark and dramatic economic environment back then in Greece," said George Kourelis, one of the founders of Visit Meteora. "Depression, the threat of a sudden 'Grexit', and capital controls were just some of the difficulties we had to go through."
Undaunted, Kourelis and his brothers forged ahead. "Excellent knowledge of our destination helped us a lot," he said. "I grew up here with my two brothers in the beautiful and magical place that is called Meteora, and we knew every corner. We had deep love for what we were doing, and devotion, faith and hard team work brought the success. Failure was not an option."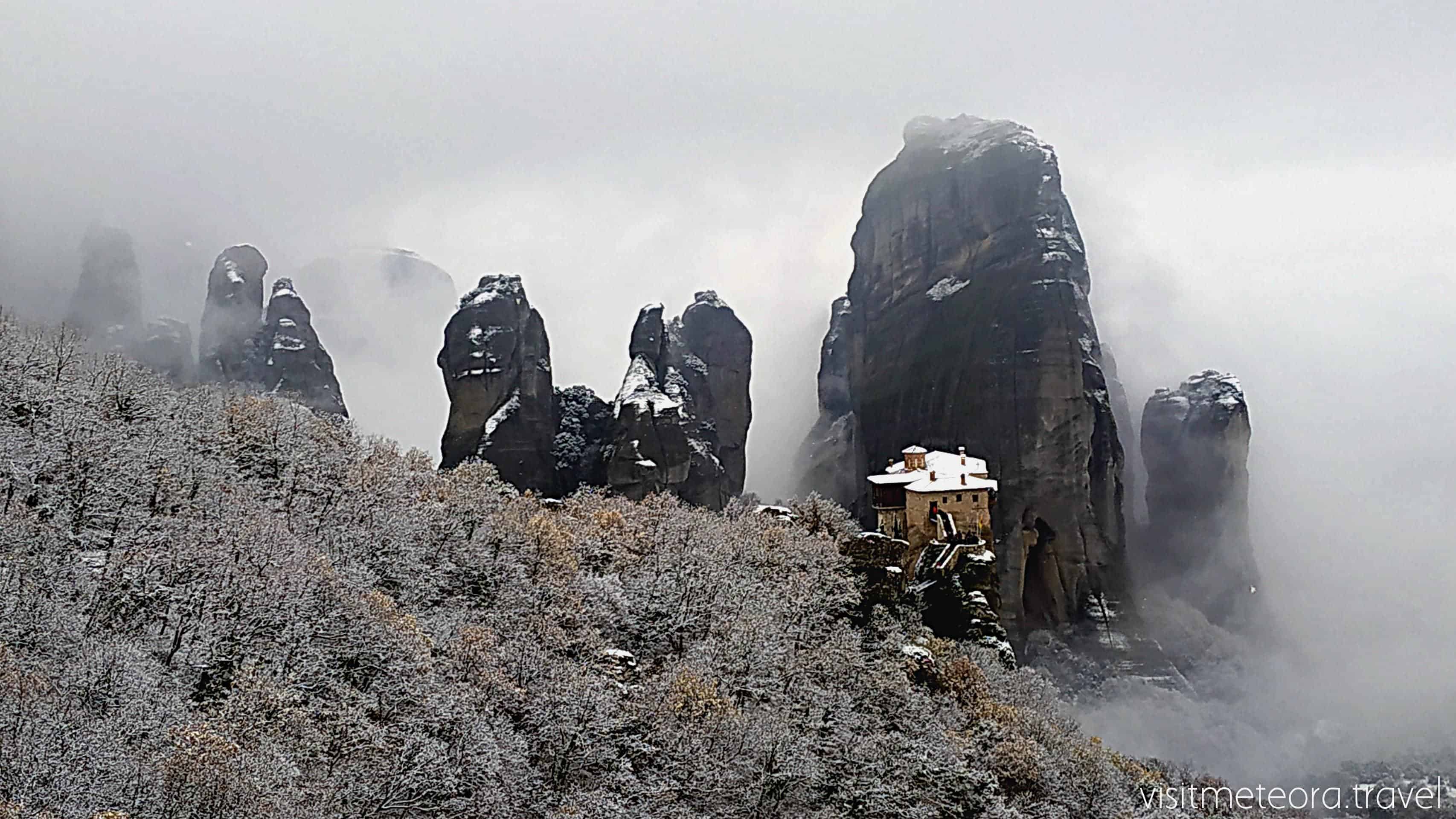 The first year, Kourelis admits, was quite challenging. "We went against the negative flow of things, but on the positive side we knew we had an amazing place, a combination of nature and man-made creations in perfect harmony, one of the most sharable and Instagrammable destinations in the world. And we knew we were building an international brand in tourism and we were going to be the first to try and do things in a different direction."
In addition to introducing the first official tour product in Meteora, that direction was to develop and launch a private Destination Marketing Organization (DMO) built around a comprehensive and graphically compelling Visit Meteora website.
"This is where we invested the most, to create a destination website with amazing audio-visual content and useful information about the destination to answer visitors' questions and problems," Kouralis said. "We did pretty much everything that a small county-level DMO has to do."
Despite the economic conditions in Greece, the strategy worked. In 2013, Visit Meteora's tour operation served about 3,000 clients with six staff and one vehicle. Five years later, Visit Meteora had nearly 27,000 tour clients, 30 staff and seven vehicles — and the operator's revenue growth rate increased by 52%.
For the past three years, the Greek National Tourism Organization has recognized Visit Meteora for exceptional achievement in three gold categories including destination marketing, destination branding, and digital presence and online communication.
Kouralis has training and a background in the hospitality industry, beginning with a family-run hotel in Meteora and including nine years working in management roles with resorts and hotels throughout Greece. Here's more about his story, and the story of Visit Meteora.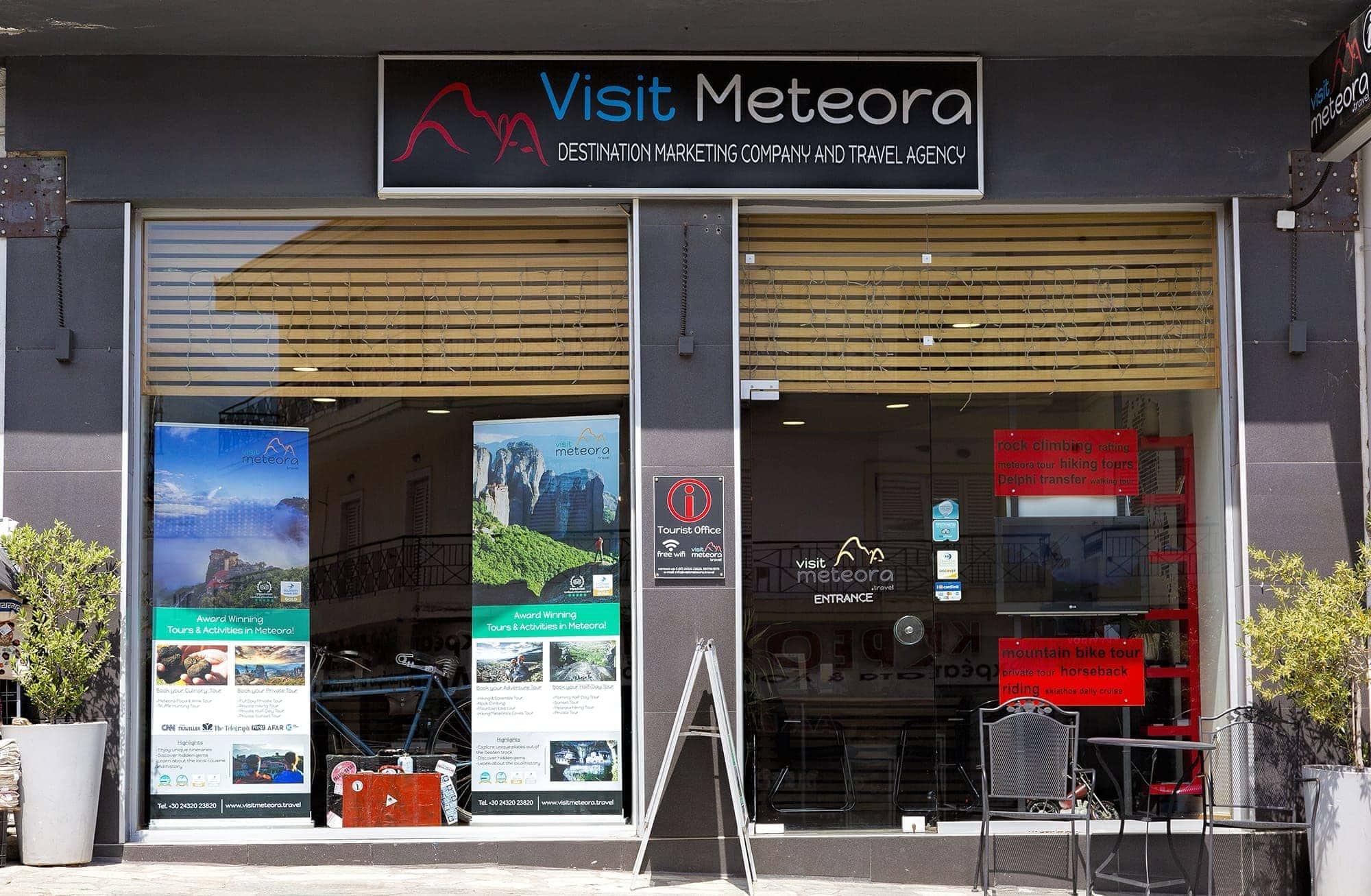 What inspired you to create Visit Meteora?
The inspiration for Visit Meteora came through our hotel visitors and their needs. They often came to the reception desk looking for things to do. They were looking for a map, general information about the sites, transportation solutions and recommendations for food. Above all they were looking for memorable experiences in the destination.
Why did you decide to create a private DMO?
Despite the great potential Meteora had, most of our visitors would never spend more than a day and a night here. A local tour provider simply didn't exist. We soon understood that the only way to bring change was to create a private DMO, and at the same time create and offer memorable experiences, tours, and activities that would keep our visitors engaged for more than a day. Local politicians didn't have the knowledge or the means to set this up so we thought, why not, let's do it. We are covering a gap by promoting the whole destination, including hotels, tourist attractions, restaurants and activities.
How important is your website as a distribution channel?
Our website is the alpha and omega when it comes to our distribution strategy and business success. About 80 percent of our bookings are generated directly from our website. It's our number one distribution channel and a distribution channel for other operators. Last year we had 300,000 unique visitors and over a million page views. It's been featured in international media websites like CNN, Huffington Post, Conde Nast Traveler and National Geographic news among others. The website has an outstanding Google ranking and 80 percent of our traffic is organic.
Tell us about your social media strategy.
User generated content is the key in our social media strategy. We encourage our clients to share photos and videos from our tours using our hashtags. Our visitors are the best advertisers and marketers, and they do it for free. We also plug our social properties in print material, ads and signage. When it comes to beautiful destinations with photogenic and unique sceneries like Meteora, it is an easy and safe way to create quality content. The only thing we need to do is lead our clients to the right spot, and they do the rest.
What are your plans to grow the business?
We are planning to build even stronger relationships with other local tour operators, seeking more partnerships and collaborations in order to offer a wider selection of experiences through the Visit Meteora platform. We've done this already, and in the future we want to expand this because growing a business in the segment of experiences is not simple. You have many, many challenges and you can achieve more by making alliances rather than trying to do everything on your own. The number one thing we want to do is to introduce more culinary tours around food and wine. We understand how important food and wine is for our destination and we strongly believe that the quality of the local products combined with the authenticity of the destination that someone can find here will create exceptional culinary experiences for visitors.
What is your biggest challenge right now?
The biggest business challenge we are facing is the negative impact of rapid tourism growth here. We have two issues. On one hand, there is the environmental impact of tourism and on the other hand we are dealing with a century-old monastic community with monks and nuns who are still practicing their faith and ancient rituals. This special community is sensitive in many ways. Tourism and monasticism don't fit very well together. We need to find the balance between the tourism activities and spirituality. We must protect our treasure, and this is the biggest challenge by far.
How are you addressing this challenge?
We are trying our best to inform the local community and the visitors about the threats and the solutions. Last year we took the initiative to create a Meteora Code of Ethics for responsible tourism and share it in on our homepage and in our blog. We cannot bring about change on our own though. These problems need drastic and collective solutions from all the local stakeholders. We hope to play a positive role to help synchronize all the different local, regional and national-level initiatives.
What's your best practical advice for other tour, activity and experience providers?
Invest in creating quality visual content since we are in an age of visual decision making. Visuals are the language of the digital era.

Offer solutions to your visitors' problems.

Create quality content and be authentic.

Don't rely on third party distribution channels for your sales.

Don't be afraid to fail.
Go to Visit Meteora's website!
Meet George Kourelis of Visit Meteora at Arival Berlin, when more than 600 of the brightest minds and innovative brands in Tours, Activities & Attractions convene to Europe's first conference dedicated to the Best Part of Travel.
Berlin
4-5 March, 2019
in partnership with


Bangkok
June 24 – 26, 2019
Oct. 27-30, 2019
Orlando, FL