When Lien Nguyen was a 21-year-old university student in her home town of Hue, Vietnam, she decided to start a company that ran motor scooter tours led by female student guides. In five years, that idea has grown into a business that features six "lady biker" tours in five cities in Vietnam and one in Laos, with plans to launch in Cambodia in the fall.
Most importantly for Nguyen, her I Love Asia Tour brand has generated income, confidence, and an expanded view of the world and the possibilities it holds for more than 200 female university students.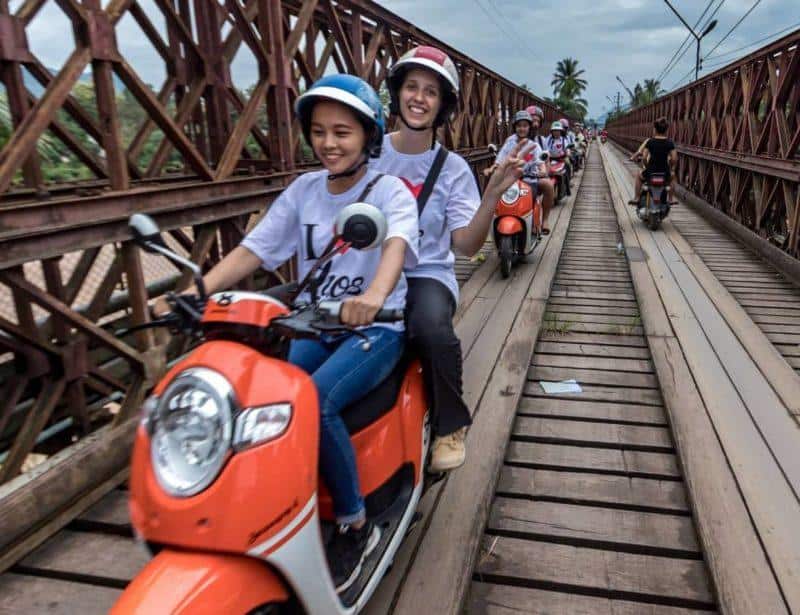 Nguyen launched her company as I Love Hue Tour in 2014, when she was a third-year university student studying international relations. "I thought, I have nothing to lose and I have an idea and the time, so I'll just do it," she said. "I never thought it would be a business."
As Nguyen was busy with her studies and other part-time jobs, the company started with just one or two tours each month in Hue, a small city with a strong visitor industry located in central Vietnam. Nguyen compiled the itinerary and created a website, learning as she went along. In 2016, she established I Love Hue Tour as a legal business, helming the company as CEO, and the brand was officially launched on an exciting growth trajectory.
"It was a very small idea to start, but then clients told me, this is not just an idea, it's a wonderful business and you could have many clients," Nguyen said. "They said, why don't you learn a business model and launch in other cities."
She did just that. Nguyen invested profits from I Love Hue to introduce motor scooter tours led by female university students in Danang, Hanoi, Hoi An and Saigon in Vietnam, rebranding the company as I Love Vietnam Tour. It was a success, "and again my dream became bigger," she said.
Last year Nguyen expanded the reach of her tour company to include Luang Prabang in Laos, and rebranded again as I Love Asia Tour to reflect the broader geographic scope and any further expansions in the region. The company is on target with Nguyen's plan to begin operating motor scooter tours led by female university students in Siem Reap, Cambodia, in fall 2019.
Creating a business based on giving

The heart of her tour business is what Nguyen describes as her personal choice to "live a life of giving," with a particular focus on providing jobs, income and opportunity to young women in Asia.
"Creating the company was not just for myself but also for other people, especially young female students," Nguyen said. "I Love Asia became a tool to help female students get experience and become more confident and think differently and achieve their dreams."
From 2014 through 2018, the company has grown from 20 female student tour guides, two full-time staff and two part-timers, to 120 female student guides, eight full-time staff, four part-time staff and four freelancers. Last year I Love Asia Tour generated $64,000 in annual revenue and Nguyen's "lady bikers" took just under 3,500 customers on tours.
I Love Asia Tour's guides must own their own motor scooter. Each tour guide hosts one customer, who sits on the back of the scooter behind the guide. Tours have a maximum of 10 guides on scooters and their 10 customers, and a minimum of two guides and customers. Nguyen recruits guides on Facebook and by posting in university job bulletins, and through word of mouth referrals. Most guides stay with the company for about a year while at university.
Contributing to the local community is another key goal. The company has incorporated into its tours handicraft and volunteer opportunities in cooperation with three local NGOs, and I Love Asia itineraries collectively include visits to 50 businesses, including small locally-owned restaurants.
"All I have done so far is because I believe this business model can help a lot of people," Nguyen said. "I see the value in it, which drives me and my team to work hard every day." A sound economic business model for tourism, Nguyen believes, is to make sure, "the money goes to the right people, to the people who really need it."
On a personal level, "I want to develop myself every day and be the ambassador of the future for gender equality."
Last year Nguyen established Lien's Foundation, a non-profit organization that funnels 10 percent of I Love Asia Tour's profits into community projects and sustainable tourism initiatives in Asia.
I Love Asia Tour's business basics

In 2018, I Love Asia Tour conducted 868 tours. The goal for 2019 is 1,500 tours. Simply put, Nguyen said, "If we have more tours, we have more profit, and we can launch in Cambodia this year and help many more people. We see the need in Cambodia for this business model, to help young women develop themselves."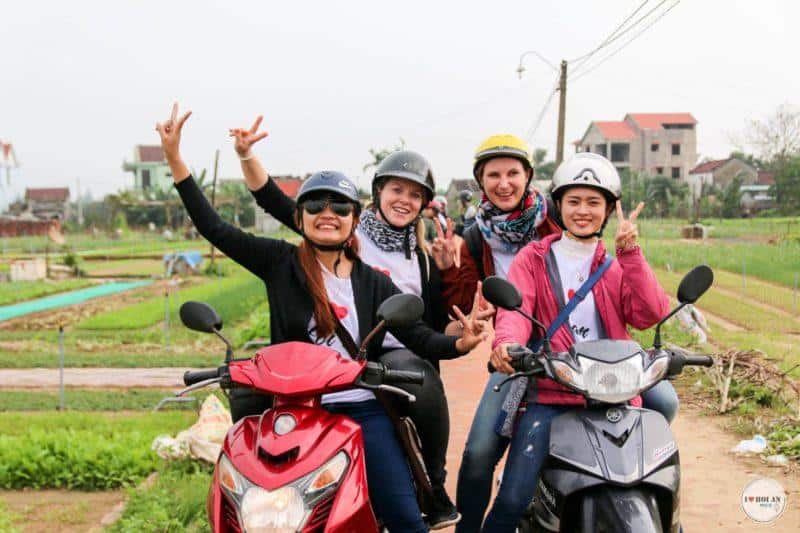 More than 70 percent of I Love Asia Tour customers are women who are over 30 years and traveling solo. Primary origin markets for customers are the U.K., U.S., France and Germany, and interest in customers from Asia markets including the Philippines, Singapore, Malaysia and Hong Kong is growing.
Most of the company's sales are direct: only 5 percent of I Love Asia Tours are sold via online travel agencies (OTAs) including TripAdvisor and GetYourGuide; 95 percent are sold direct from the company website, Nguyen said.
Now 25 years old, Nguyen is proud of her accomplishments. "What I love the most is the change and impact we are building with the company," she said. "Seeing the innovation from everyone in the company makes me happy. We have made a company where everybody can lean in to be innovative and respected at work."
Her original plan was "to change the world, and launch in more and more countries." But after setting up I Love Asia in Cambodia later this year, Nguyen will focus for the next several years on stabilizing existing operations in Vietnam, Laos and Cambodia until they are all sustainable and profitable. After that, she will consider a franchise model to expand into more countries in Asia.