Just about everybody in Bangkok goes somewhere, at some time, in an auto-rickshaw, or 'tuk-tuk,' as they are commonly referred to in Thailand. But the tuk-tuk journey of Expique's Simon Philipp is almost certainly unique.
Philipp founded the Bangkok-based tour company in 2014 with a single tuk-tuk tour and walking tour. Expique's range of products and experiences has expanded over the last five years to multiple, scheduled tuk-tuk tours catering to different interests, private walking tours, floral workshops, cooking classes, and custom team-building activities. The company has grown from a handful of customers during its first year to 12,000 in 2018.
At the end of 2017, Expique introduced cooking classes held in a rented space in Bangkok's flower market under the brand The Market Experience. The path to that launch illustrates Philipp's approach to evolving the company by testing out new products that have a unique niche or twist.
From tuk-tuk tours to cooking classes
A year earlier Philipp chanced upon a small room for rent on the mezzanine level of the flower market. "I fell in love with space and we decided to rent it without a proper business plan," says Philipp, whose title is Founder and Chief Explorer. "We tried a few different things in the first year, including garland making and using it for a dessert location on our evening tours."
Nothing produced the customer volume he wanted, "so we fitted it out with a proper kitchen and switched to making it a cooking school," Philipp says. They soon found their niche.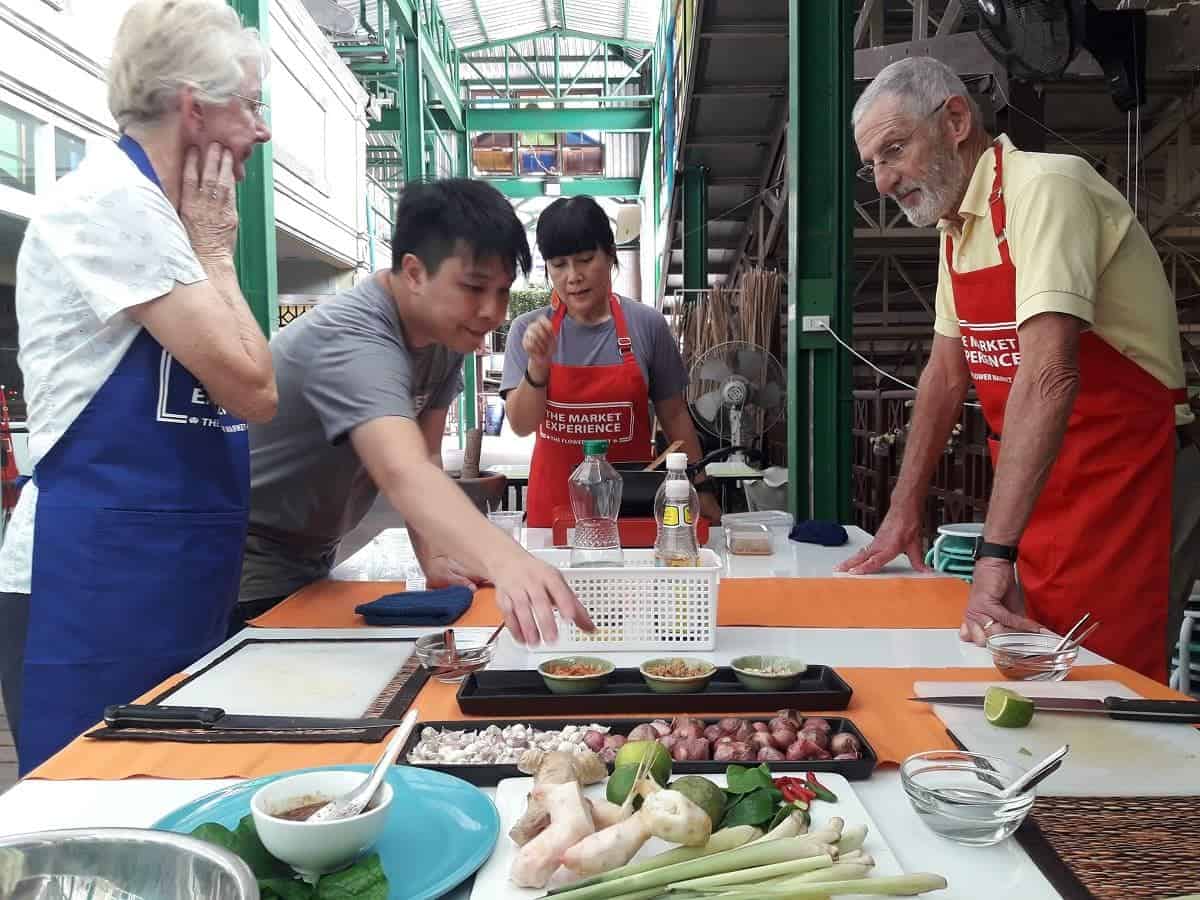 True to form, Expique's signature cooking class is "Thai Cooking with a Twist." He recently introduced a one-hour cooking class "designed to fill a niche for people who just don't have much time," he says. "This comes back to innovation. We test opportunities for new products which aren't already in Bangkok. Cooking classes are a very competitive market here, but a one-hour cooking class is almost unheard of."
Expique currently has three people dedicated to the cooking school initiative, six staff members in the office, 20 freelance guides, and 30 regular freelance tuk-tuk drivers.
When sustainability isn't sustainable
Philipp's initial goals for Expique were strongly focused on sustainable and environmentally friendly products and experiences. But he was unable to use electric tuk-tuks as planned due to regulatory restrictions, and Expique's walking tour did not generate the demand he was looking for. So, to get the business moving, they shifted product focus to scheduled evening tuk-tuk tours using gas-powered vehicles.
"The original focus of Expique was to be on the environmentally friendly side of things, but because of the way things went with that we were not able to fulfill all our objectives," he says. "We haven't had quite as big of an impact as I would have liked when I first started Expique, but that focus is slowing coming back. The first few years the priorities were to become stable, growing the business to the point where we could focus on developing it into the future."
For Philipp, running a socially responsible tour company is important on a personal level. "As with a lot of people who start small tour companies, it's more passion versed than anything else," he says. "I want to make sure our company is having a positive impact on society."
One way he is doing that is by raising the income level for Expique's 30 freelance tuk-tuk drivers.
"A lot of responsible tourism is not necessarily about creating jobs, it's about creating additional income, and that's what we've been able to do with our tuk-tuk drivers," says Philipp, noting that Expique has a reputation as one of the highest paying companies for drivers in Bangkok. "We have significantly increased the earnings of tuk-tuk drivers, and we're trying to change the stigma around them as well. In Bangkok, tuk-tuks have a reputation for scams. We are trying to create a new image that tuk-tuk drivers are actually great people." Expique provides uniforms for drivers and Expique logos for their tuk-tuks as part of that image upgrade.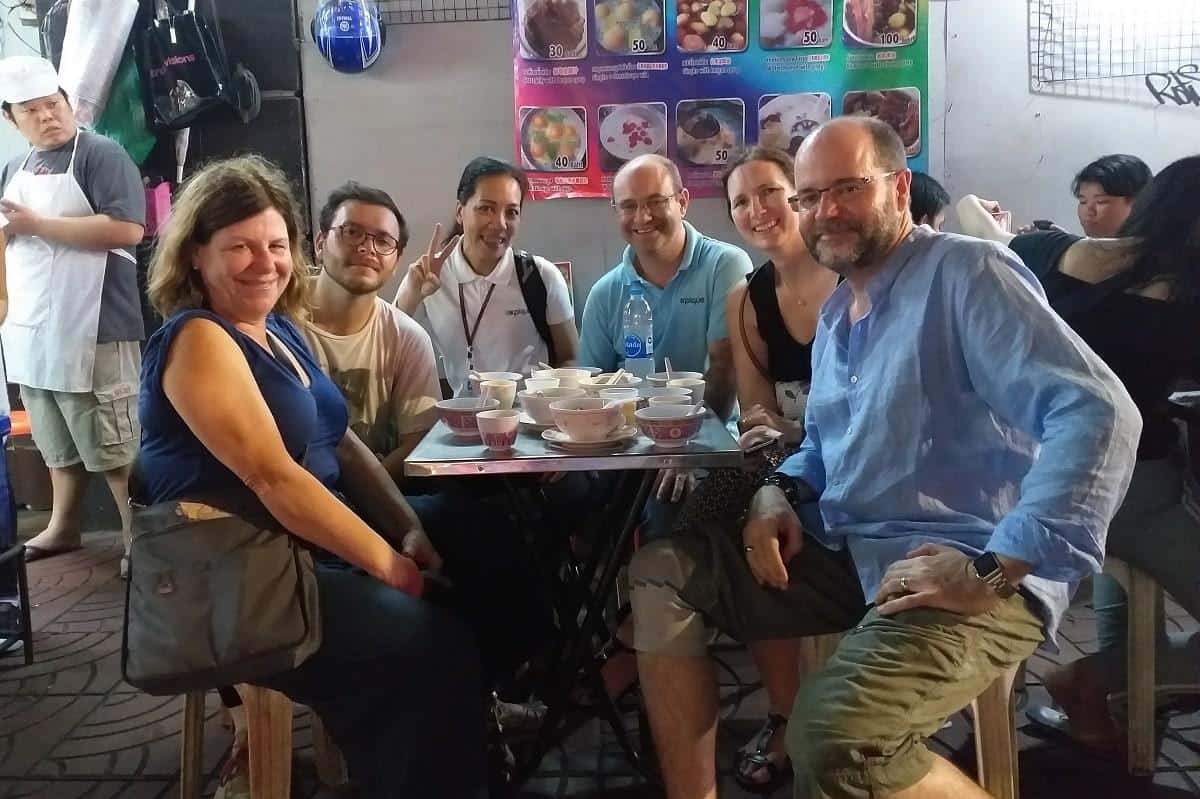 Guides and drivers are also encouraged to share more than the basics. "We encourage our guides to give their local perspectives, not just the facts about Bangkok, and to talk about political, economic, and social issues," Philipp says. "Not all guides are as good at it as I would like, especially as some topics are just not to be talked about in Thailand. The hardest thing to find here is guides who have a mentality to share the local perspective."
Driving growth and managing OTAs
Direct bookings and bookings through online travel agency (OTA) partners each generate about half of Expique's revenues, although more customer volume comes through the OTAs. The company works with TripAdvisor, GetYourGuide, Expedia, Veltra, Klook and KKDay.
He is positive about the business OTAs have generated for Expique, but like all operators, would prefer a bigger bite from direct bookings.
"A lot of very small tour companies step back from working with online travel agencies where you could be getting too much business to handle and giving away commission," says Philipp. "The success we've had with OTAs is probably the number one reason why we are now a successful and stable business. It's positive, but I would love a lot more bookings to be direct."
His strategy for working with OTAs is to limit their number and continue only if they produce concrete results.
"There are lots of online startups claiming to sell unique experiences," he says. "It's slowed down in the last year, but we used to get approached every week by a new company wanting to sell our tours and activities, and we more or less reject them unless we see traction. We limit who we work with and we don't waste time on companies we don't see benefit from."
The big growth question: which way is up?
Expique faces the same big questions every tour and activity operator must tackle: how to grow? Create new tours? Expand in new destinations? Try to drive more volume on existing products? Obvious questions but not easy to answer. Every operator must address them differently.
Philipp's growth strategy for 2019 includes introducing new tours, expanding business for existing products including team-building experiences, and potentially launching Expique in new destinations beginning with other major cities in Thailand.
"We are still very much an evening tuk-tuk tour business, but one of the goals in the next two months is to launch one or two daytime tours and bring them to scale," Philipp says. "We can double our business simply by having a daytime tour which sells as well as our evening tour."
For now, the focus is on growing the business in Bangkok. "I've got a second daughter on the way in June so my goal is to get the main products we want to launch out of the way before she comes so I can take some time off," Philipp says. "Then we'll assess where we are in July to see if we can launch any other destinations before the end of this year."
"A lot of responsible tourism is not necessarily about creating jobs, it's about creating additional income, and that's what we've been able to do with our tuk-tuk drivers."