This is a paradigm shift. 'Destination exploration' is looking for stable ground in the face of disruption. The tourism industry has changed and is trying to cope under the given volatile, uncertain, complex, and ambiguous (VUCA) circumstances. The 'new normal' will gradually define the trend in travel. In the months to come, the expectations of the millennials who were managing the self-discovery through gig economy models will also change. While these are unprecedented times, we need concrete steps to survive, revive, and grow in the times to follow. Some support, some predictive understanding, and some entrepreneurial vision – hopefully, a mix of these will help us sail through these testing times. This requires new order thinking in terms of being innovative and creative. In other words, the business of tourism cum sightseeing services will require an Experiential Delivery in Tourism (EDiT)™, henceforth will be written as EDiT. 
The worldwide tourism industry has been impacted and shall witness the change in products, brand experiences, customer engagements unraveling potential opportunities. The city sightseeing experiences have to be re-imagined with a strategic combination of insights on data and technology for helping the clients to immerse themselves locally, getting closer to real life. There cannot be a replacement to the 'real', and in months to come, we need to see the future of tourism as EDiT. To ensure the same, we have brought together some concrete measures. Sustainability revolves around several variants, e.g., the host community's reception and participation in the new ideas, the ecosystem, and natural resources, cultural values, upkeep, and maintenance of the heritage structures. 
This has brought us to divide our attention into five strategic levels:
we need to support our people, our grass-root level members,

immediate attention, to raise awareness on tangible & intangible assets for future experiences,

focus on nature & environment-friendly initiatives – as we must draw the attention there,

steps to safeguard our cultural heritage, as tourism might take a little time to regain momentum,

create a sustainable ecosystem by encouraging entrepreneurs and intrapreneurs,
We are approaching the strategy with the above five steps broadly under EDiT category. 
In our years of experience, we had developed a range of citizen engagement programs and products – surprisingly, some of which have now become an absolute necessity. 

As survival and revival steps, in the following paragraphs, we are enlisting some of those programs & products for all. Under our flagship brands 'India City Walks™' & 'India With Locals™', we have taken innovative steps to curate special engagement patterns and platforms to realize the beauty of Indian cities and their offerings to the broader audience. 
We like to take Indian tourism synergies on an augmented platform where it attracts maximum interest through its exciting variety of culture, and the nuances of a locality. All of this would only be possible only if the locals join hands to become the tourism enablers of their region.
Our brand mission for 'India City Walks™' & 'India With Locals™' is to make an ecosystem where people could participate, engage, interact, act and reciprocate towards the betterment of their society, heritage, and culture alongside generating income through storytelling and delivering curated experiences. 
The strategy has been worked out at different levels of society and its audience. It has always been our approach to engage the community where we begin work to feel included and given their due recognition in the upliftment. The broad-spectrum responsible engagements are mentioned in the form of Support, Awareness, Environment & Nature, Safeguard & Sustainable Ecosystem.
Support
As an on-ground experience delivery expert and activity operator in India, we had a strong line-up of products for all kind's travelers & residents. One of the prime products has been the 'Rickshaw Tours' & 'Tuk Tuk Tours' in India. The tour is delivered by trained storytellers, the combination of paddled and e-vehicles are manned by rickshaw pullers & licensed autorickshaw drivers (locals). The first measure during this global pandemic was to support our rickshaw pullers for their safe arrival to their native homes and steady support in terms of material needs. Alongside, for team members, we created intrapreneurial ways to operate through an inclusive program.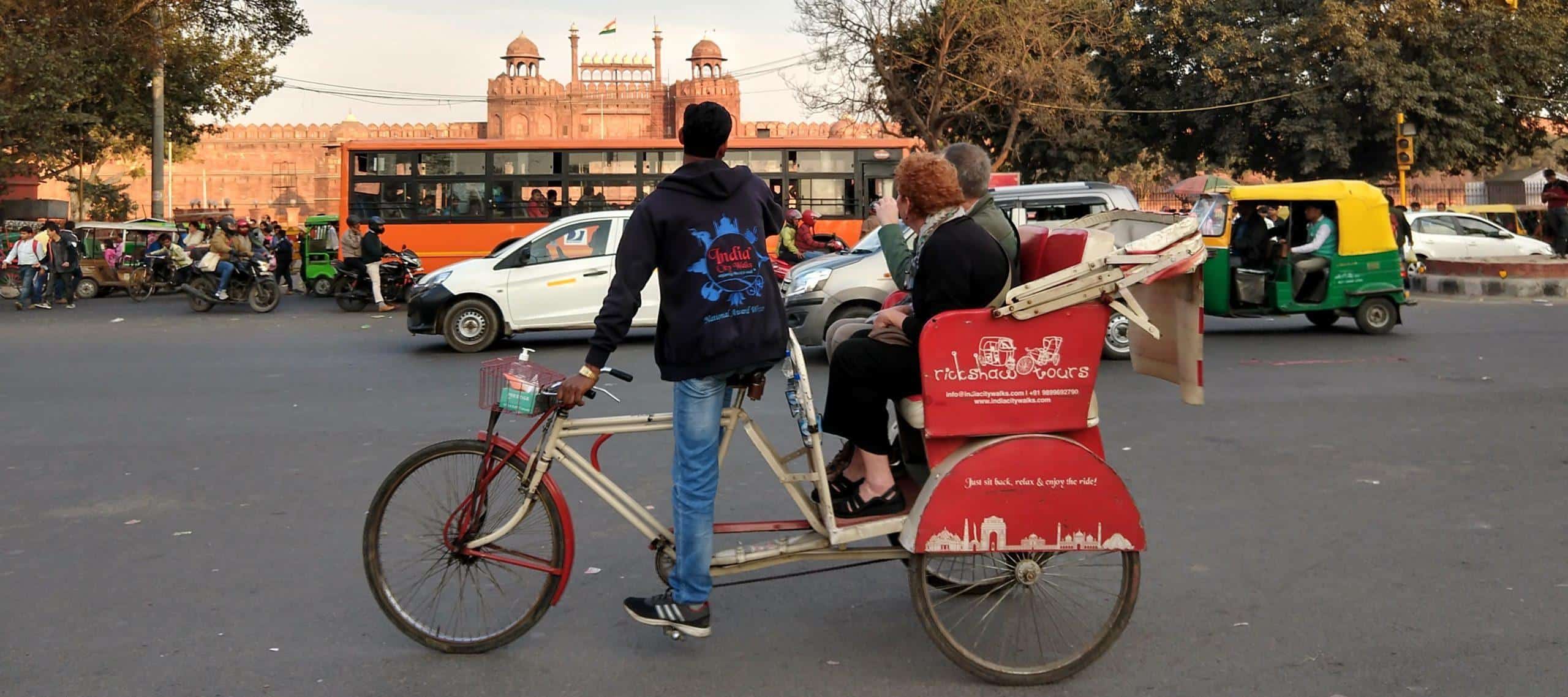 Awareness
Now that we are all indoors, the upkeep of lesser-known spaces of heritage, culture, and anecdotes may fall into oblivion, and to neglect. As field operators cum 'city explorers®', these spaces of heritage & culture are our assets. Hence, we have driven an awareness generation initiative called – 'My Neighbourhood, My Heritage®' hoping to safeguard these assets until we emerge on the ground again. India is emerging as a young nation with almost more than half of its population as 'young'. We have conceptualized a Heritage Walk learning model www.walkleaders.com for promoting heritage walks skill management to enhance customer delivery. We offer skill development to prospects who are interested in conducting heritage walks. Our training modules provide enthusiastic individuals with a seamless understanding of the Heritage Walks. For schools, we have launched Heritage Clubs, a unique outdoor heritage program that sparks connections between classroom instruction and experiential out-of-classroom learning of Indian tangible and intangible heritage. We organize successful heritage events indoor and outdoor for schools and universities, which include specially structured walking tours to maximize understanding accompanied by activities around the monuments to encourage participation. 
Environment & Nature 
Our focus areas have been around sanitation and water. We bring community engagement, which results in social impact through 'Water Heritage®'. We are a private organization working on the guidelines of community welfare and future-based social initiatives. We have generated educational material on water awareness (e.g., through stepwell tours) to garner the maximum attention from all sections of the society. The intent is to make the community pay attention to help preserve the future. Another initiative on cleanliness and sanitation is the 'Swachh Walks®' initiative in which we have developed a strict mandate towards public-cleanliness activities. These include garbage classification, saving water, decreasing the pollution levels, recycling resources & the creation of green communities, etc. In a country like India, until and unless we ensure cleanliness and sanitation in the next few months, the revival of tourism will become difficult. 
Safeguard 
Unlike many tour operators in India, we have created our way of community impact creation model 'SOCH™', which stands for 'SAVE OUR CULTURAL HERITAGE™' through which we encourage both young and old to experience the heritage of India and appreciate human past. 'SOCH™' is a Hindi word, which means 'THINK'. We connect with youth and implement measures to encourage young people to practice heritage. We have been imparting excellent training for non-professionals and professionals from other sectors with a connection to ancestry.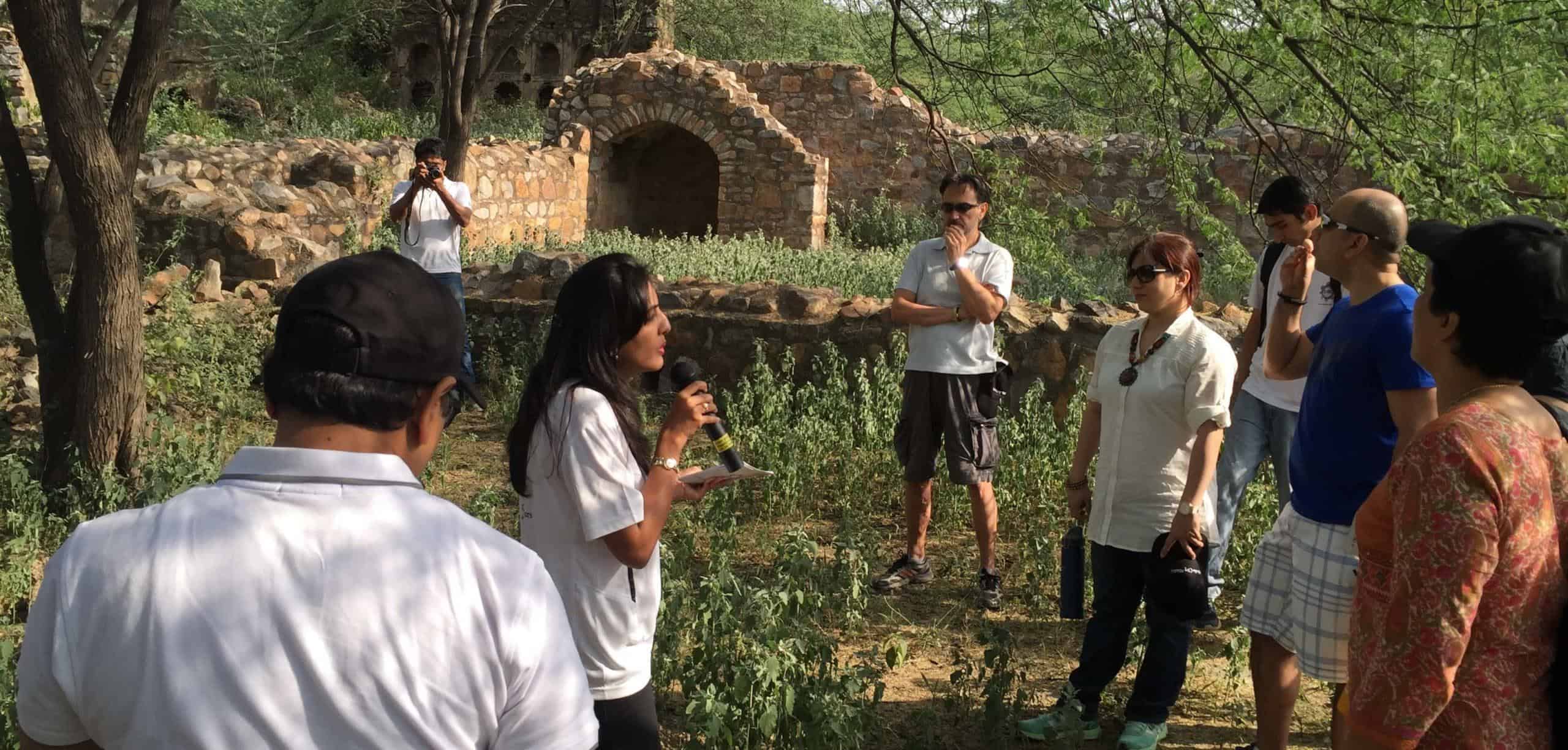 Sustainable ecosystem 
This pandemic has taught us one of the biggest lessons of our lifetime, be self-sufficient, self-reliant, and sustain the same. To all who will be reading this article, we are here to give support and offer intrapreneurial opportunities for sustenance by providing a tourism model for wealth creation.
There is informal aggregation in the tourism industry, and we created an opportunity for locals by offering our inspired brand 'India Heritage Walks®' to make a career in the tourism industry. The selected individual is part of our 'Explorers in Residence™' team and is seen as an intrapreneur who does not carry any liability. The commitment is to focus on excellent delivery and retaining clients. The parent company takes a minuscule percentage from the business model to create a further impact in local communities.
At 'India City Walks™' & 'India With Locals™', the Experiential Delivery in Tourism (EDiT)™ revolves around a fundamental idea of 'be global and celebrate the local'. 
The age-old strategy has always been about setting yourself apart from the competition. Today, however, the intent is not only to set apart from the competition but design the strategy specific to the brand to generate maximum returns. If the need arises, collaborate. This is the time to co-create products and digital content, promoting relationships amongst people, their heritage, and in transforming into participative communities. The immediate opportunity in the times of lockdown is building brand equity by creating experiences at select destinations through collaborative planning, and developing opportunities by addressing gaps will attract a new audience. 
Customer relationship management will become a business strategy as this will garner connection with the customer & transcend almost in all business categories. Today we are into a new paradigm of Customer-Centric Management. The basic premise of survival for any organization is to own the product and manage the customer delight through EDiT. In sync with the age of digitization and now to service the new world our brands offer ready opportunities in regions of India to become an entrepreneur and enhance innovation by contributing to the exploratory economic enhancement models of tour and activity business. The activity through digital platforms is consolidated with a focus on engagement and not followership. We have initiated the new age phenomenon to connect with the locals and have given them the opportunity to showcase their city like no-one else.
However, we also need to acknowledge that with excessive digital interaction, there will be saturation. The consumer will again seek the conventional way of convincing with physical touchpoints. As tourism is directly related to human emotions, like always, a vicious cycle is in the making. To decode the ways of tourism business sustenance, we will have to ensure a fine balance of what technology can do and what the real-world feel would offer. 
With the above methodologies, the experiences of a lifetime could be conceived for all to treasure. One of our biggest impacts of 'India City Walks™' & 'India With Locals™' is creating the dignity of labour in the tourism industry (Indian market context). All the above-mentioned programs have created a body of local people who are helping to portray the 'new India' to the global audience. 
Sightseeing may never be the same again, but as an opportunity, EDiT will be required by the new world and new travelers seeking outdoor explorations. Vincent Van Gogh the famous painter says, "Do not quench your inspiration and your imagination; do not become the slave of your model." This is true moments of social isolation, it is time to seize the opportunity that will knock our doors in the months to come, it will be the time for unwinding, it will be time to EDiT. With the rapid change in the business environment, available resources, opportunities our teams have taken a 'socially conscious' mandate of 'NO FOOTPRINTS BY CITY EXPLORER™'. 
We are trying our best to keep the show running, connected, and extending the support as much as possible. This is true moments of social isolation; it is time to create an opportunity in the form of a service or a product. It's time to think about Experiential Delivery in Tourism (EDiT)™
About the author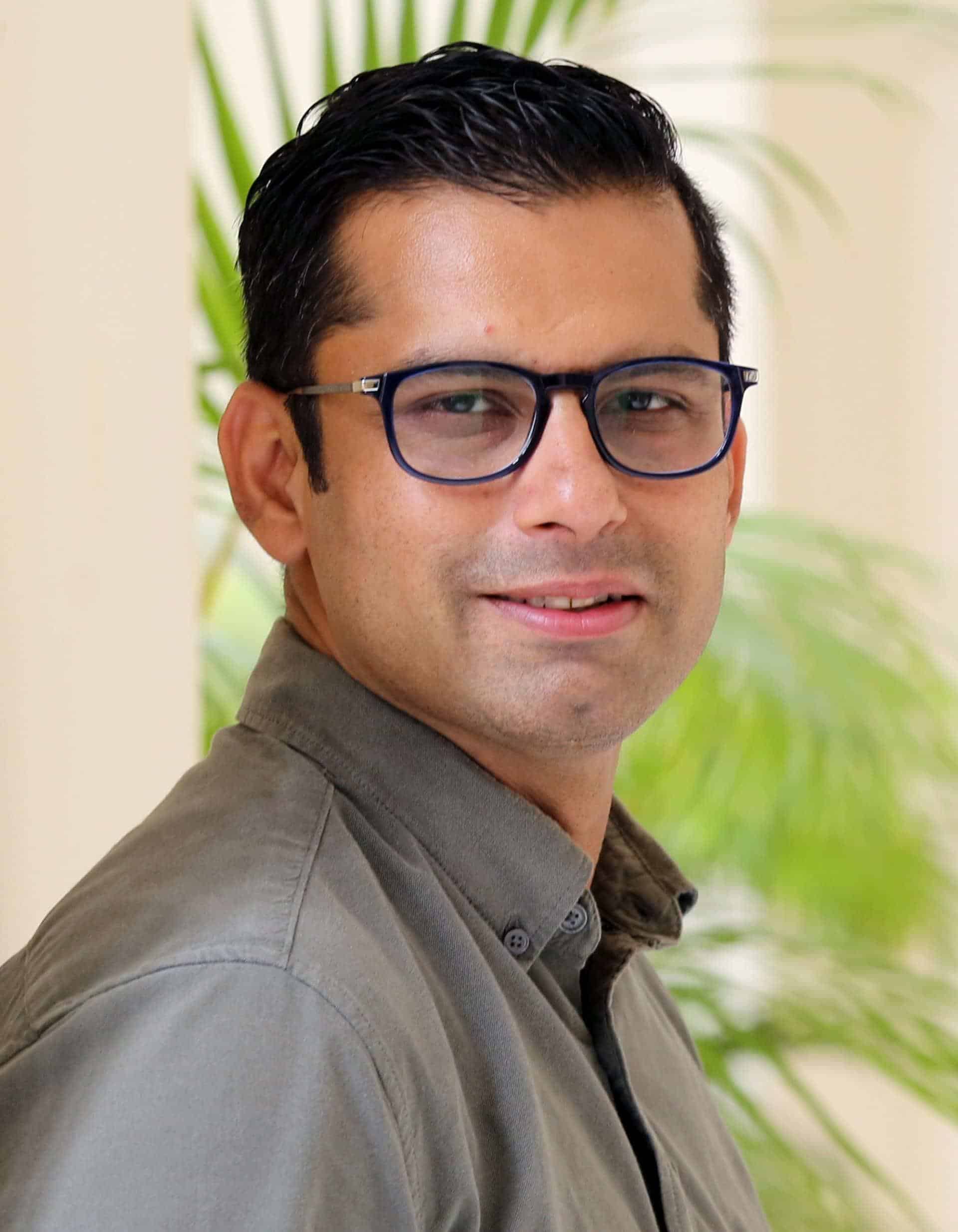 Dr. Sachin Bansal, is the Founder and Chief Explorer® of a national tourism award-winning brand 'India City Walks™'. With two decades of experience, he has multiple flagships functional in the arena of community impact and destination product creation within the tourism industry. While there are more products, we would like to draw your attention to only 'India City Walks™' & 'India With Locals™' led initiatives under parent company City Explorers Private Limited. You can reach Dr. Sachin Bansal on [email protected]