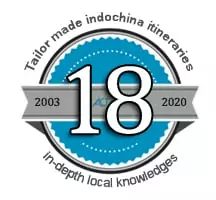 ACT Vietnam Travel
Information
ACT Vietnam Travel. We have arranged tailor-made Indochina itineraries since 2003. We offer private & customized tours in Vietnam, Cambodia, Laos for groups or individuals include Cultural Tours, Family Holidays, Adventure Tours, Incentive Tours…
We are a 100% privately-owned Vietnamese company and full services travel agency, but we have a truly multinational and multicultural team, providing a winning combination of Eastern and Western skills. You can contact to one of our French consultants, Spanish consultants or German consultants to have your dream vacations.
https://www.vietnamtraveland.com
Contact us: Email: [email protected] | [email protected]
24/7 Emergency Travel Assistance: [email protected]
Our in-depth local knowledge will bring you closer to the heart of Vietnam, Cambodia, Laos and Myanmar for a firsthand experience of its rich culture, history and beauty where eastern hospitality is an essence of life. Our itineraries will give you the very best travel experience, designed by people with incredible local knowledge who share our vision of authentic exchange and real exploration with a responsible tourism approach.