A small but growing group of Berlin attractions and tour operators has organized to take an active hand in shaping local tourism policy and protecting their own interests.
Intoura was formed as a non-profit association in 2011 with seven members. The group has grown to 64 members including attraction and sightseeing operators and businesses that offer tourism-related services. Rather than promoting member businesses directly, Intoura primarily functions as a lobbying group, a unique approach to exerting influence with local government authorities and shaping the direction of tourism policy in their city.
"We address everything that could be a hurdle for visitors to Berlin and try to find solutions through meetings, discussions, and visits with politicians and people responsible for city services or urban policy," said Gordon Freiherr von Godin, Director of the DDR Museum and a principal member of Intoura's six-member Board of Directors.
Direct members include theaters, museums, exhibitions, tour guides, and travel agencies that book tours and activities for inbound visitors, as well as sightseeing-related transportation operators.  Berlin businesses that provide services to tourism companies can join as sponsoring members. These include insurance providers, banks, printing companies, educational/training services and advertising agencies. The organization's activities are supported by membership dues, with sponsors paying a higher rate.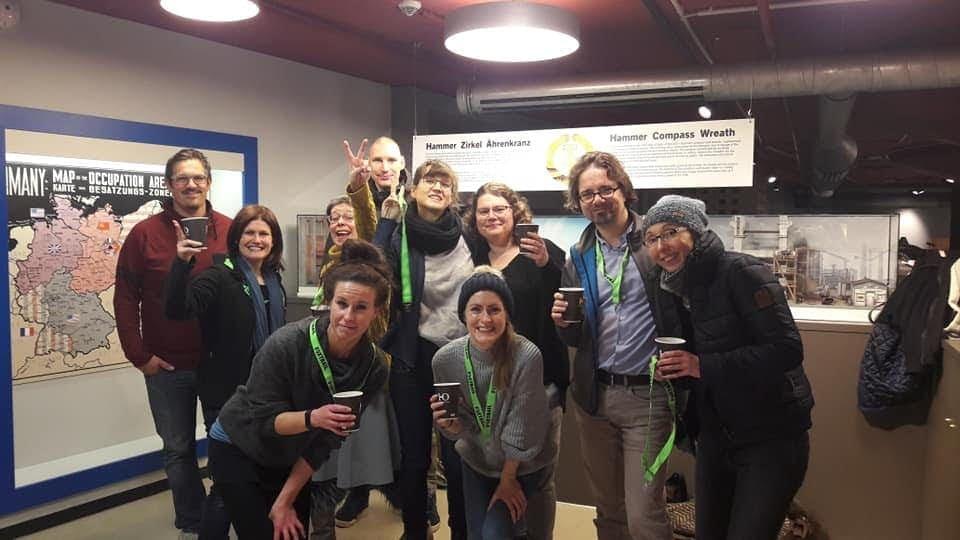 How Intoura got its start
Intoura was created because, "We are the guys who make the visitor stay in Berlin attractive, but as attractions we were not part of any family," said von Godin, referring to existing tourism organizations like the city's hotel and restaurant association. "So we built this association to organize and address issues that are important to tourism in Berlin."
Those issues can cover a broad range, from traffic flow, infrastructure, safety, cleanliness, and accessibility for handicapped people to the direction of the city's long-term tourism development strategy.
"It's helpful for the city to have an association that thinks of things from the perspective of visitors to attractions — how they feel about Berlin, how easy it is to get through the city from attraction to attraction, what kind of infrastructure they need," he said. "That's helpful for the city and it's also helpful for our members, because not everybody can be in touch with political decision makers."
Pushing back on an ad-free initiative
As a lobbying group, Intoura also tackles anything that would make it more difficult for attraction operators to do business in the city. A case in point is a current initiative to limit all advertising in Berlin's public spaces.
While the initiative would apply to all businesses and types of advertising in public spaces, including LED displays, billboards and kiosks, it would also eliminate a long-standing practice of smaller tourism-related businesses to post ads around town on public structures and buildings in disuse. The initiative is in the early stages, gathering signatures from residents before moving to possible action by the city council.  
Intoura invited the initiative's backers to a meeting to gain an understanding of their motivation.
"People put posters up to advertise their attractions. That's been very common in Berlin over the last 20 years," said von Godin. "We had a conversation with them about how to prevent this initiative from going further so tourism attractions could continue this type of advertising in the future."
Intoura opposes the initiative, "because it doesn't match our idea of what Berlin is," he said. "Berlin is a cultural, urban place. And Berlin is multicultural. There are inhabitants here from all over the world. It must be possible for a small club started by a newbie to the city to advertise in a much different way than to buy a billboard. They need different ways to make their culture public and make people aware of them."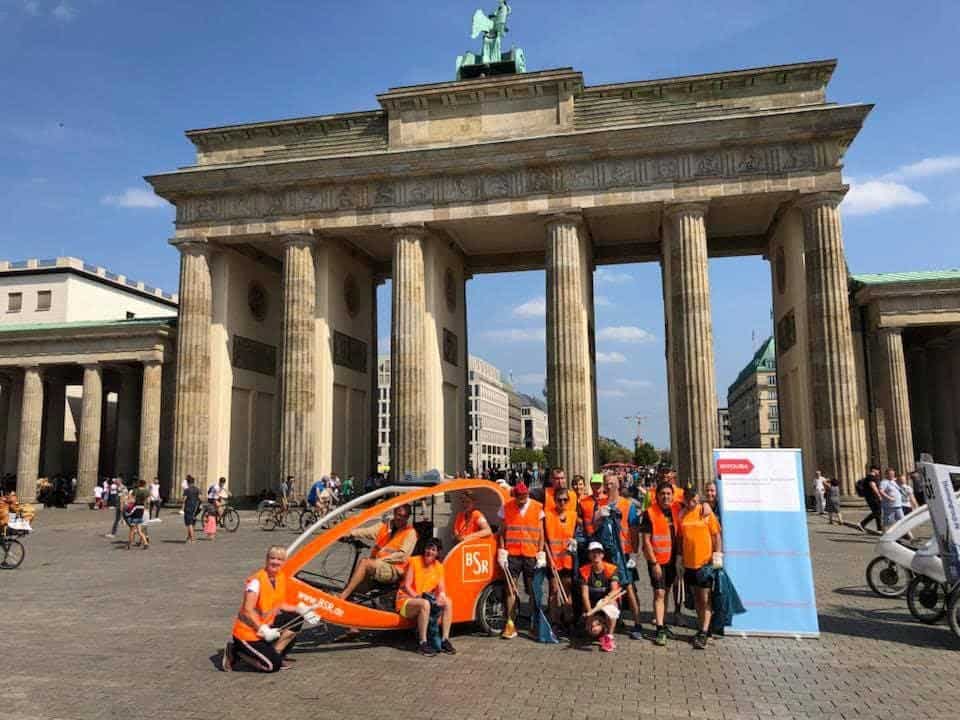 Intoura's Main Focus in 2019
Intoura's main focus this year, continued from 2018, is to help reshape language in the Sustainable and City-Compatible Berlin Tourism Plan 2018+ to move it away from an emphasis on what the plan has identified as over-tourism.
Berlin's tourism industry has grown steadily since 1990. and in 2018 the city hosted 13.7 million visitors. Tourism spending contributed €11.6 billion to Berlin's coffers and supported 250,000 full-time jobs, positioning it as a main pillar of the city's economy.  
"We don't see in this plan a real vision for Berlin tourism. Of course we need to work on the problems we have, but we don't believe we have over tourism," von Godin said. "Intoura members don't believe that writing that into the plan is helpful in supporting tourism to Berlin, which we see as the biggest and brightest economic stripe in a colorful city."
Tourism Education & Workforce Recruitment
In addition to its lobbying efforts, Intoura works closely with other organizations including visitBerlin, the city's official destination marketing organization. Intoura members also help tourism startups get established in the city, and help educate Berlin youth about what the tourism industry is about, and what it can offer in terms of a profession.
A year ago, Intoura created a job board on its website for candidates and prospective employees. "We recognized that many people are going to other industries, so the main reason for this is to keep people, knowledge and skills inside the tourism industry in Berlin," he said. "It's quite new but it's very important."
Intoura has established itself as a unique model that gives a voice and political clout to local attractions operators. As such, successes have been small and slow, but steady.
"We are getting more and more professional, and we know more from year to year how to solve problems, how to get involved in processes, communications and decisions," von Godin said. "It's complicated and it takes time. Sometimes we need to explain who we are. But this association is relevant and important for tourism services and companies who want to do business in this city."
"We built this association to organize and address issues that are important to tourism in Berlin."