Online they can read experiences, recommendations, watch the videos and pictures from the place, and find all the necessary information. Travel companies throughout the world have recognized this urge. They are doing their best to place their services on the highest search engine result pages, but what does it take to create the perfect SEO blogpost for promoting destinations and tours? Let's go through specific tips & tricks for writing SEO blogposts for travel companies!
1) Use Keywords Naturally
Keywords are an integral part of SEO writing. When starting to write, two groups of keywords should be defined: primary, or main keywords that should within your title, and secondary (complementary) keywords relevant to primary keywords. They will help better ranking and attract more visitors to your website. Make sure to define them before starting to write the blog post, and if you are not sure which ones are right for a specific topic, don't worry – many free tools that will make this process easier exist, so try to use them and be creative. Use keywords naturally and let the blogpost have a natural flow. Depending on the total word count, you will define the number of times for your primary and secondary keywords are used but don't overload the text with keywords because search engines can recognize it and ban your content.
2) Quality over Quantity
This expression is an essential SEO tip & trick that should always be on your mind while writing a travel blog post. The minimum number of words for blog posts to be ranked is continuously changing (right now is at 1300 words). There is a common myth that longer posts tend to rank better, but that does not mean that you should only care about the quantity, it's quality that has more influence.
Use as many words as you need to describe or express something, yet, avoid adding plain, boring text to increase the number of words. Instead, go for the descriptive, engaging content and try to transmit the destination's unique energy to the reader through words!
Pro tip: Some say that you need to use at least five times your main keyword, our conclusion is that depending on how competitive the keyword is, the more content you need to write, aka the more keywords. Our travel itineraries have min: three thousand five hundred words, and 7-8 times the keyword.
3) Optimize Title Tag & Meta Description
Title tags and meta descriptions are the first contacts between visitors and your website. They are a brief description of the web page content whose proper definition is one of the most important tips & tricks for SEO writing for travel blogposts.
Title tags should be around 60 words maximum consisting of your primary keyword and your brand. Use meta description to distinguish your page from the competition, and tell your readers what the value waits for them after they click. Meta descriptions should be catchy, easy to read, and to the point. Try to avoid long, complex sentences, and include some call to action phrases (Read, Discover, Learn…). And just like the title tag, the meta description should not be longer than 155 characters and should contain a primary keyword!
Pro tip: On title tag try to incorporate both primary and secondary keywords and of course your brand name, e.g., ten days France Itinerary – France Travel Guide | ParisTours
4) Write Engaging Content
Yes, keywords are important, but they are not the only thing that impacts ranking. While creating travel blog posts, you must create engaging content. Focus on storytelling, use fancy phrases, lots of adjectives that describe a particular destination, and, most importantly – create user-friendly content. Try to ask yourself: what would our reader want to know and to read? Let this be your guide, adapt your tone of voice, and try to engage with readers. Make the text visually pleasing: avoid long paragraphs (use bullet points or divide it in two), highlight the important words, use headings, subheadings, etc.
5) Don't Forget About Headings
One more thing that helps create better user experience is the headings, so do not forget to include them in your blog post. Headings will guide a reader through the blog post and indicate the topic of the following section. They make the page clear and concise, and allow users to scan the text searching for the parts they are interested in. You can also use headings for placing keywords; however, avoid complicated structures that are visually unattractive. Even though it sometimes works well with attracting the reader's attention, most of the time, it will result in them bouncing from the website.
6) Optimize Your Images
What kind of travel blogpost would it be without including fabulous pictures of the destination? While engaging your readers with your story full of descriptive sentences, they need some visual moments that will complete the text "atmosphere," This is the part where you should introduce pictures. Pictures completely change the text's appearance, allowing the reader to take a break and soak up the destination visually.
Before uploading the pictures, make sure to compress them and resize them to improve page loading speed. The slower your page loads, the smaller are chances of high ranking. What is even better is that pictures can also impact SEO, so before uploading, do not forget to rename them according to your title and primary keyword. Additionally, alt text can be your ally in optimization, and always remember to rename it to a photo description that includes keyphrase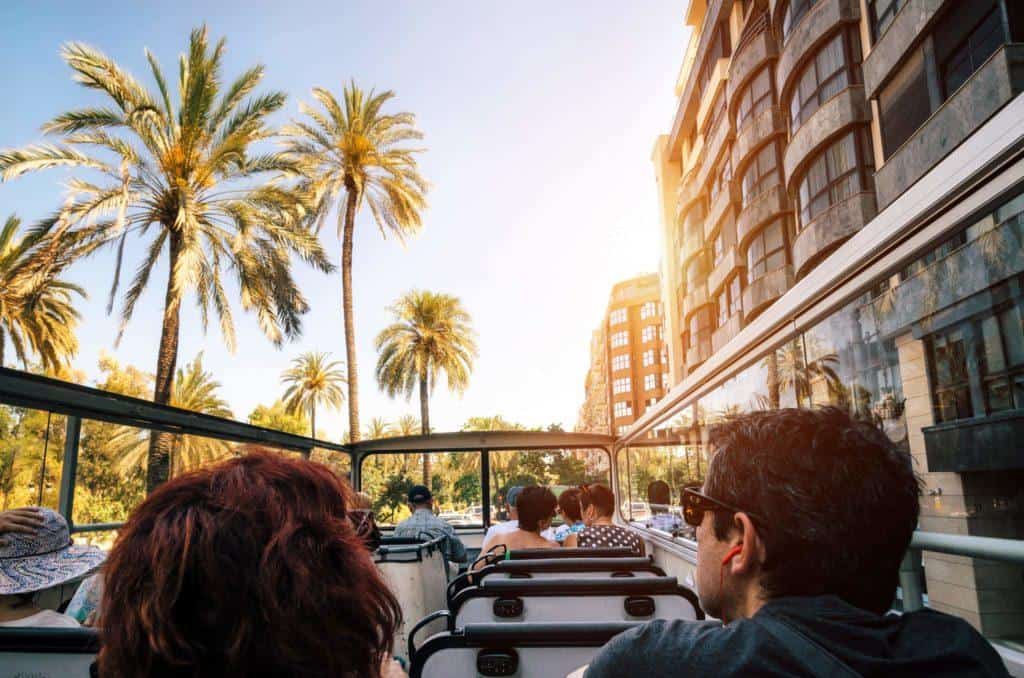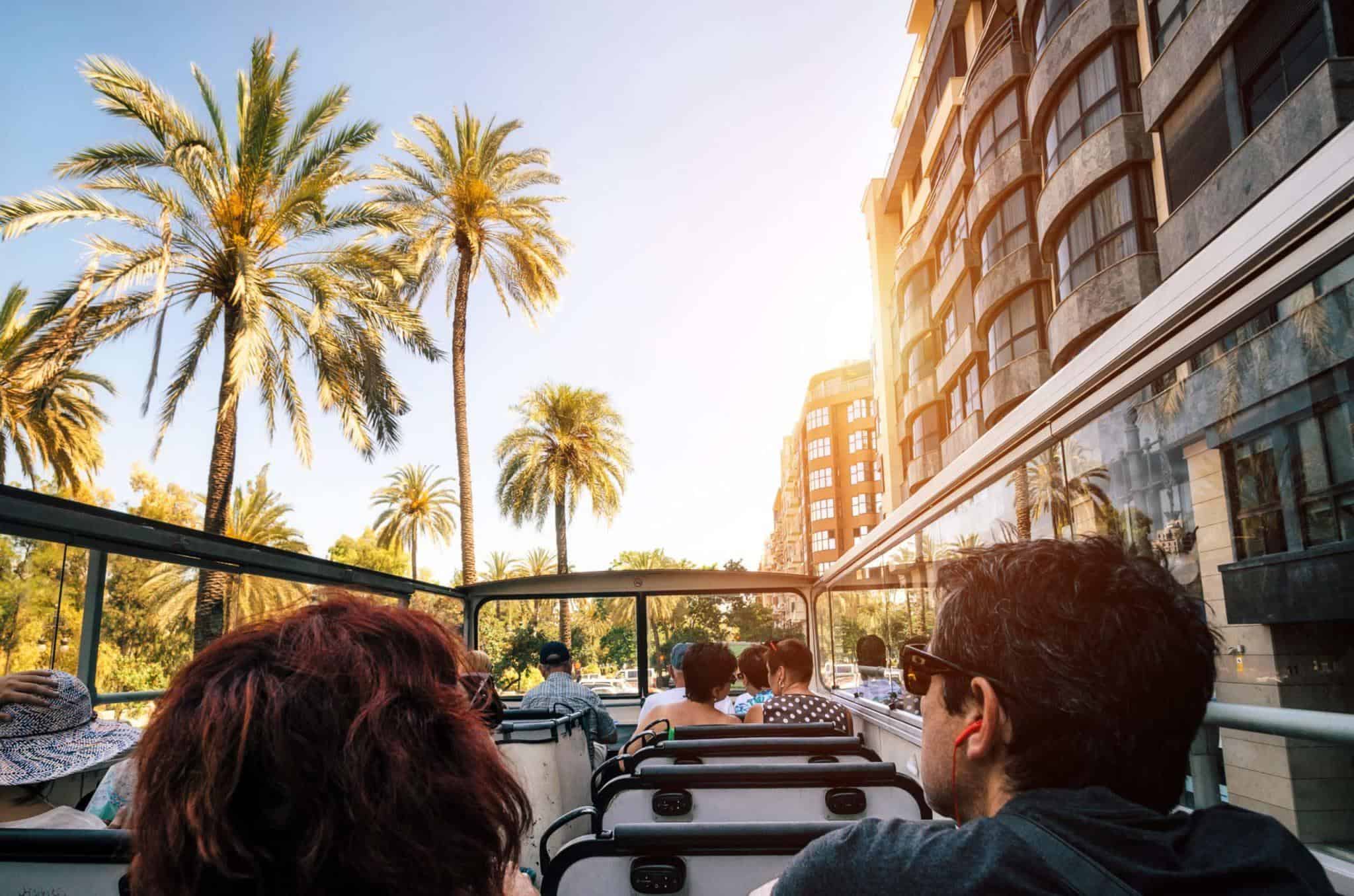 7) Include Links
External and internal links are part of non-keyword related SEO that also influence page optimization. External links are the ones that lead to another website, while internal links go from one page of your site to another. Not only can the links help higher ranking, but they also make website navigation more comfortable. For complete user-experience, try including relevant external and internal links in your travel blogpost that contain additional information
Pro tip: When adding an external link, check the link's domain authority – you don't want links to domains that score worse than your website.
Bonus: Useful Tools
Grammarly – the free edition helps us to avoid grammar and spelling mistakes. The paid version is also giving synonym alternatives and copywriting tips while writing.
Neil Patel – the free edition is sufficient if you are a very beginner with SEO.
MOZ – we use this tool to research keywords, monitor our ranking, as well as monitor what our top competitors rank for. It is a bit expensive, but it worths its money.
Canva – the free edition is sufficient for downloading stock pictures, crop, edit, add text & elements. We use the pro version, and we love it—million of pro pictures, animated graphics, unlimited designs, video footage, and many more.
And that's it, seven tips & tricks for successful writing of SEO travel blogpost that can improve your SERP ranking! Keep them in mind while creating travel blog posts, but never forget to spill some heart, soul, and spirit of the destination into the words that you are writing, because this is the secret ingredient that will make your readers always come back! Happy blogging! 😊
The ultimate goal of writing website copy is reaching out to a targeted audience in topics they're interested in. But how can that be achieved? How can someone make sure their website copy attracts visitors to their website and reaches their full potential? At SEO Copywriting Agency we craft clever, cost-effective & converting SEO content for all businesses across the globe.