Arival 360 is providing some special opportunities for tour, activity and attraction operators to ask questions of key industry CEOs as well as get direct, live feedback on their online listings.
Ask Them Anything!
Arival is hosting two interviews with leading OTAs where you get to ask the questions. Submit your video* or text questions here and we may run them live during the sessions:
Ben Drew, President, Viator
Monday Oct. 26 at 3:40pm EDT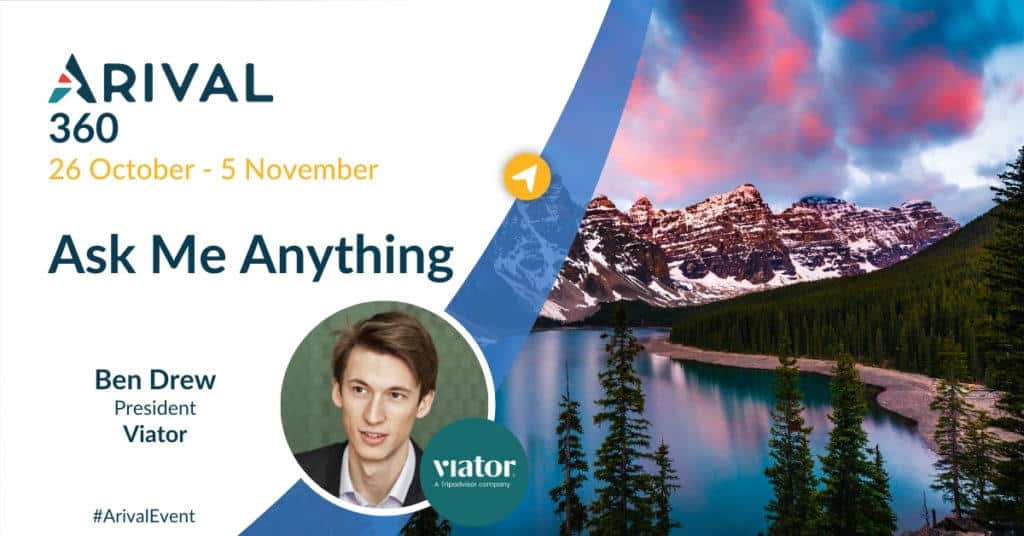 Johannes Reck, Co-founder & CEO, GetYourGuide
Thursday Oct. 29, at 10:40am EDT.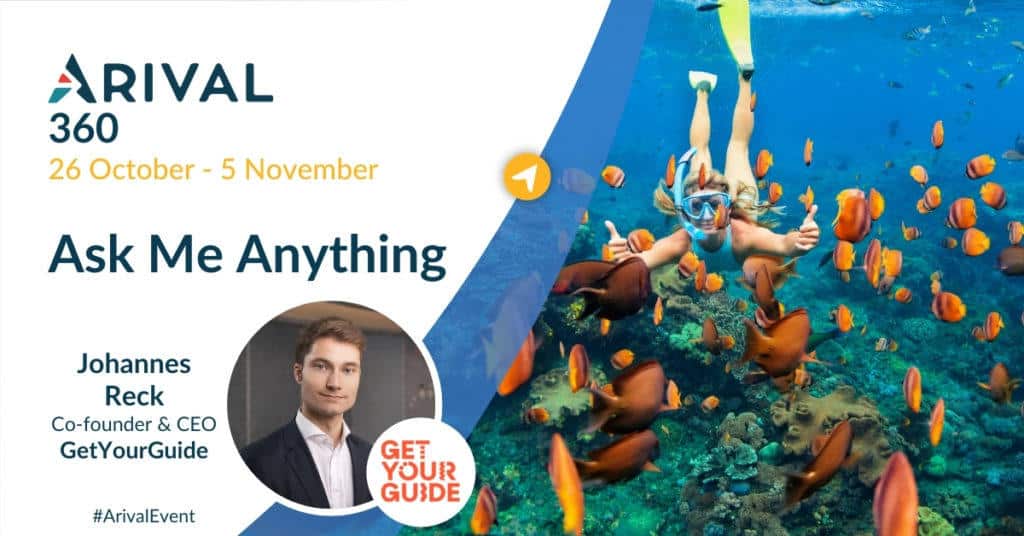 * Videos can be phone camera quality, but make sure the audio is good quality and please keep your questions as short as possible. Your submissions will be edited.
Make Your Viator & GoogleMyBusiness Listings Excellent
Jump into the hot seat and get some direct, actionable feedback on your Viator product listings and Google MyBusiness page from industry insiders and experts from Viator and TourismSolved at these two live, hands-on workshops at Arival 360.
Workshop: Make Your Viator Listing Excellent, with Dave King and Tonia Truax.
Thursday, October 29, 2020 3:00 PM to 3:45 PM EDT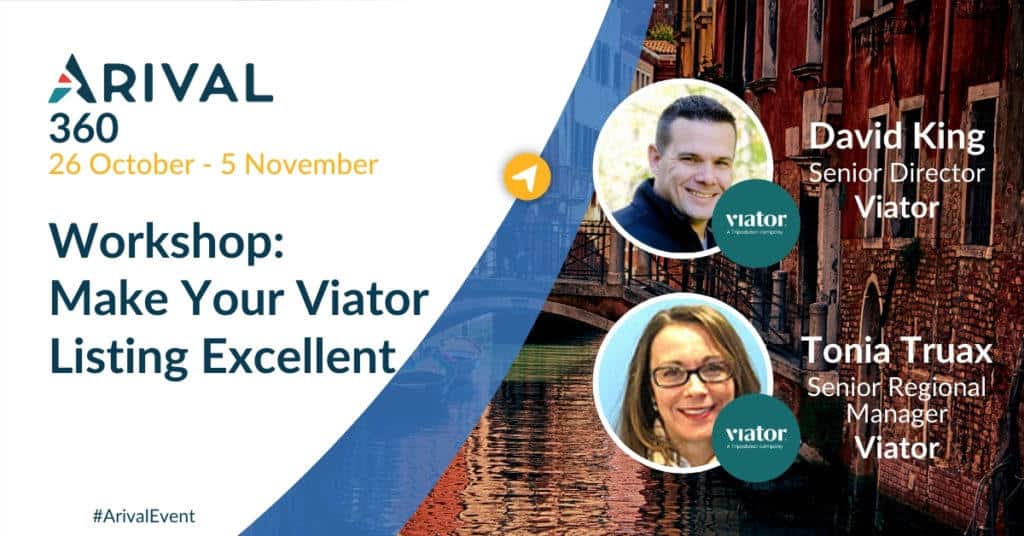 Workshop: Google MyBusiness Takedown – Live Audits of Your Listings with Tourism Solved, with Robin Harnish and Andrew Aley of Tourism Solved
Monday, November 2, 2020 3:10 PM to 3:55 PM EDT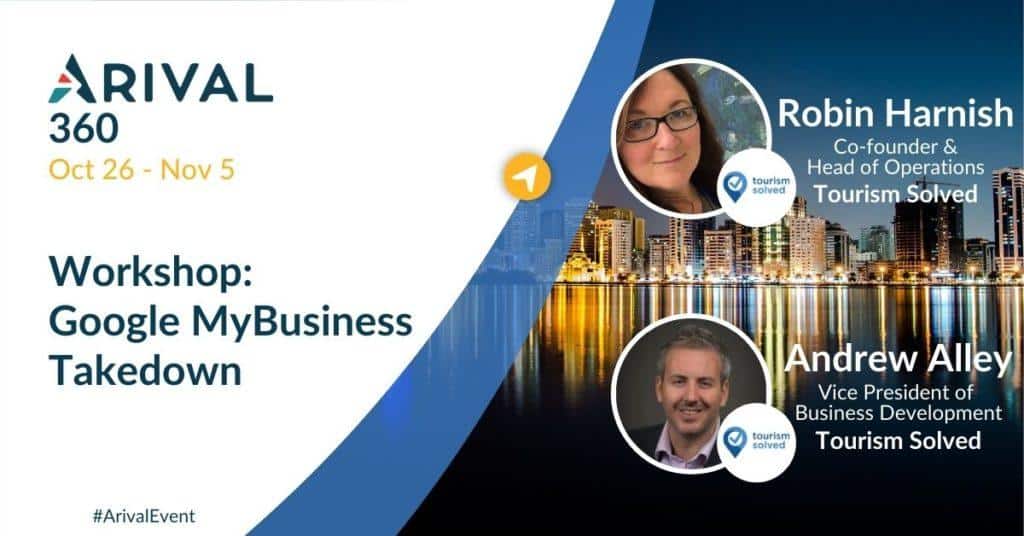 Complete this form to submit your questions and listings for these workshops.
Submissions from registered attendees of Arival 360 only will be accepted. Haven't registered? Register and login for any part of the five days including the full day of meetings. Use promo code (MKNL36020) to receive a 75% discount and pay as little as $99 for all five days.
We are accepting fee waiver applications for small operators and individuals who have lost their jobs during the pandemic. There is a link to the application form at the bottom of the registration page.